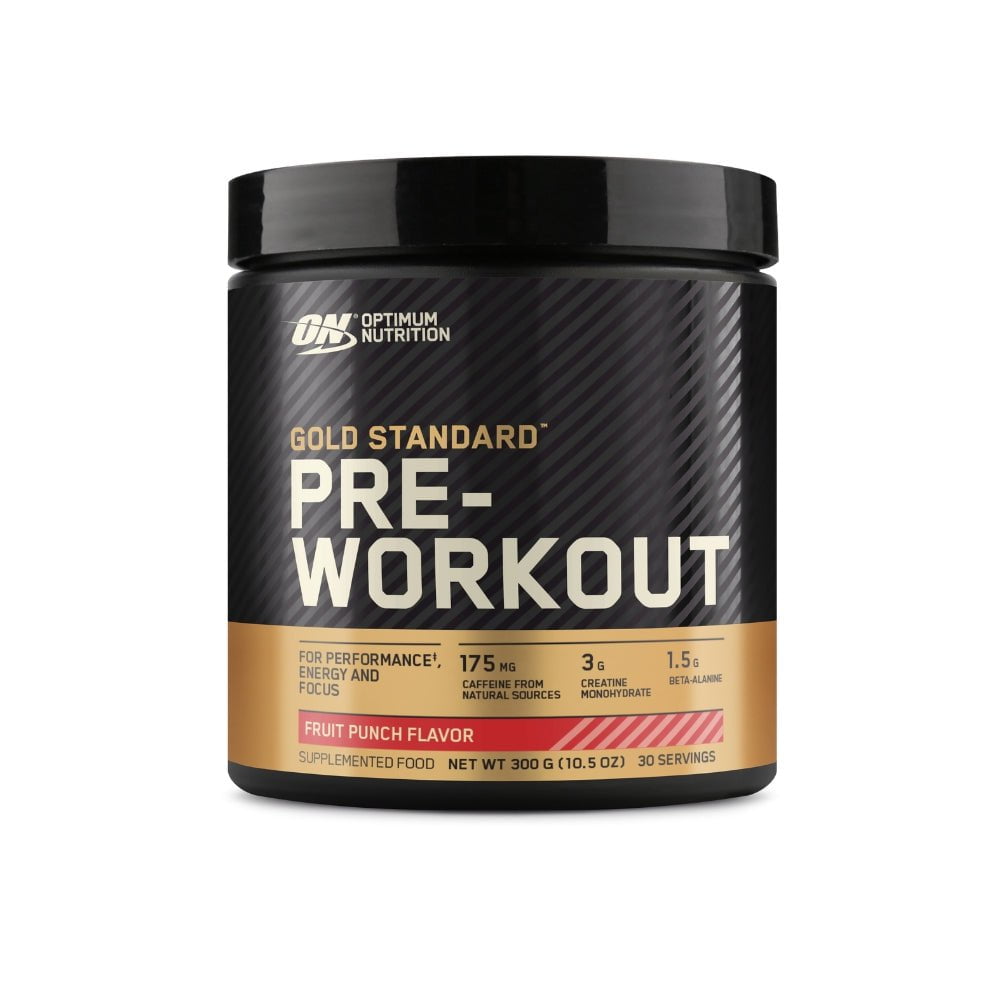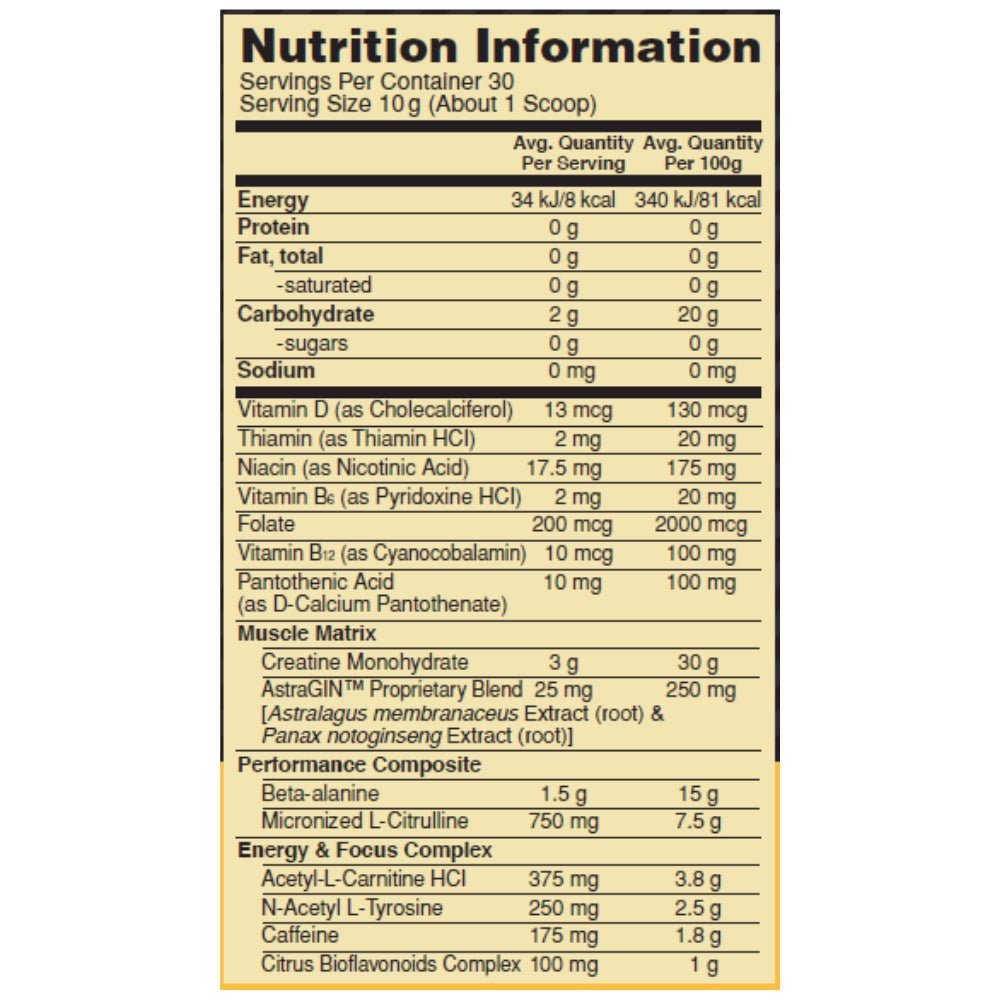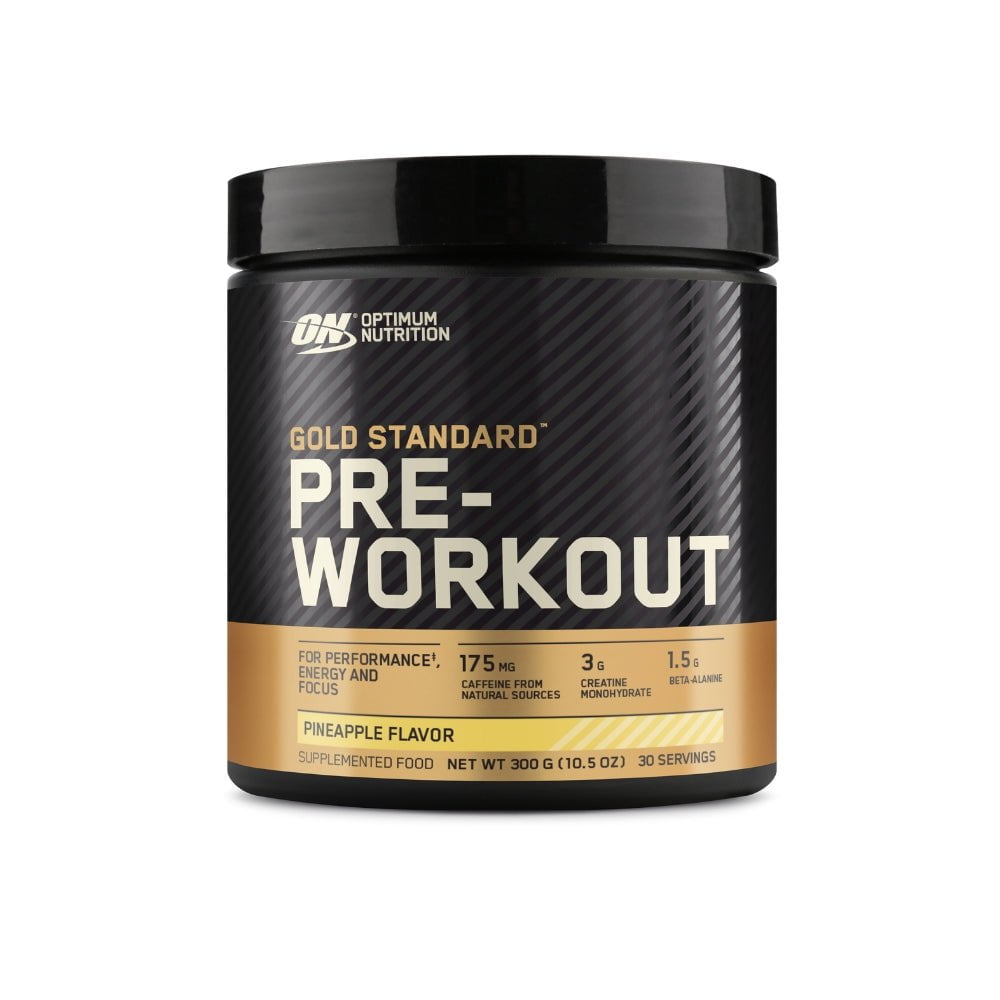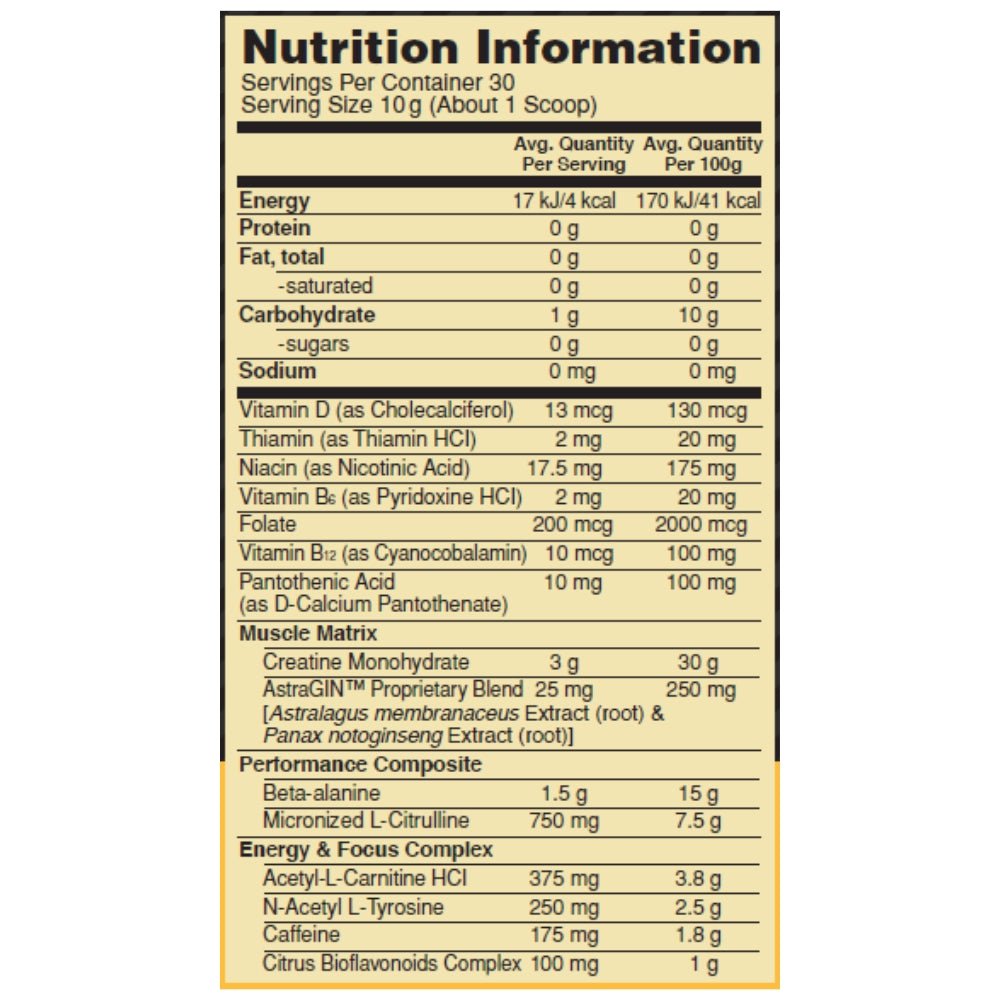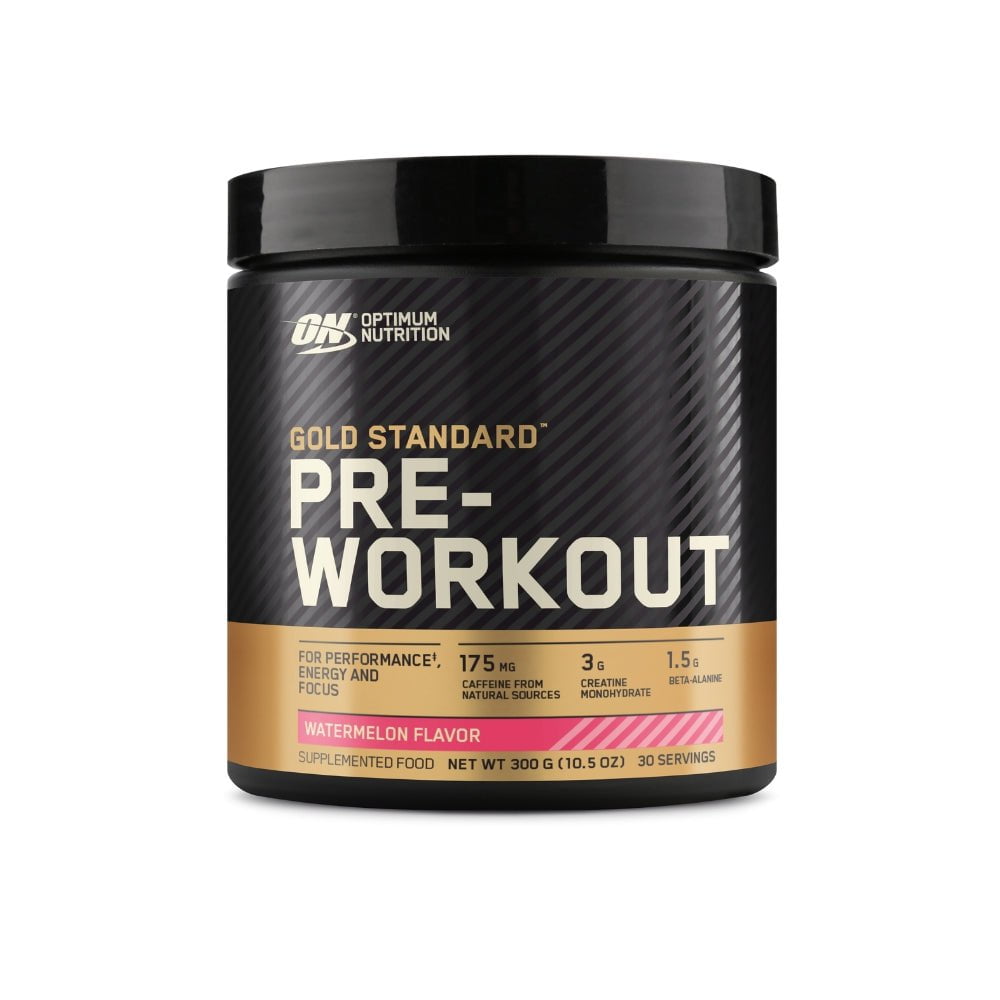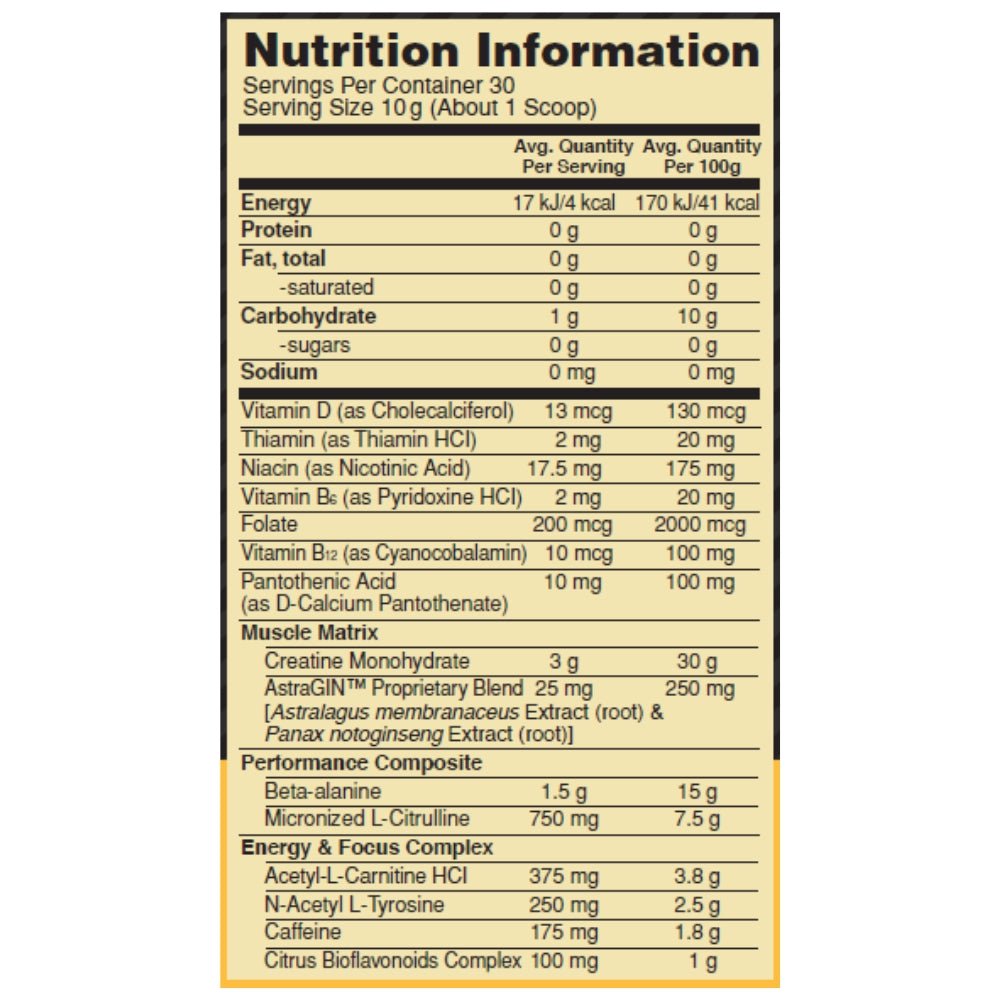 Gold Standard Pre-Workout
Gold Standard Pre-Workout was created to provide a pre-workout supplement built around sought-after, premium ingredients that are evidence-based, banned substance tested in accordance with the Informed Choice certification, and have a history of use and understanding. GOLD STANDARD PRE-WORKOUT combines caffeine from natural sources with creatine monohydrate and beta-alanine to help you unleash energy, focus, performance and endurance. Whether your goal is to reach the pinnacle of your game, crush your next set, or get that last rep, get your energy with the pre-workout from one of the most trusted brands in sports nutrition.
---
KEY FEATURES
BRING YOUR BEST


Mix 10g (about 1 scoop) in 180-240mL of cold water and consume 15-30 minutes before working out.

SPECIFICATIONS
Available in:
30 Serves - Fruit Punch
30 Serves - Pineapple
30 Serves - Watermelon
Features:
For Performance, Energy and Focus
175 milligrams of caffeine to help fuel your mind and body to train at the highest level
3 grams creatine help support overall performance
1.5 grams Beta Alanine help support enhanced endurance
750mg of L-Citrulline a precursor to Nitric Oxide
375 milligrams Acetyl l Carnitine HCL
250 milligrams N Acetyl l Tyrosine
30 servings (in 300g tub)
Banned Substance Tested in accordance with the Informed Choice certification

See the products nutrition information label for safety information and considerations.

SIMILAR AVAILABLE PRODUCTS