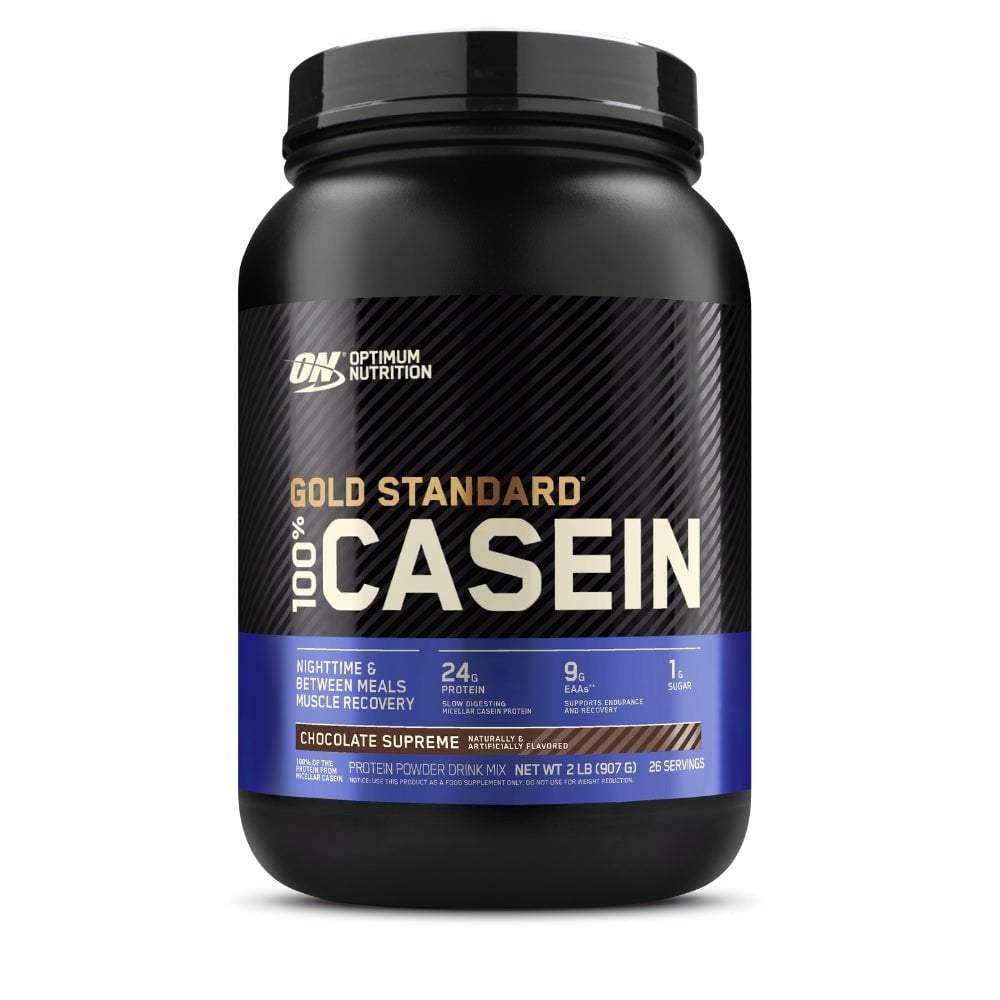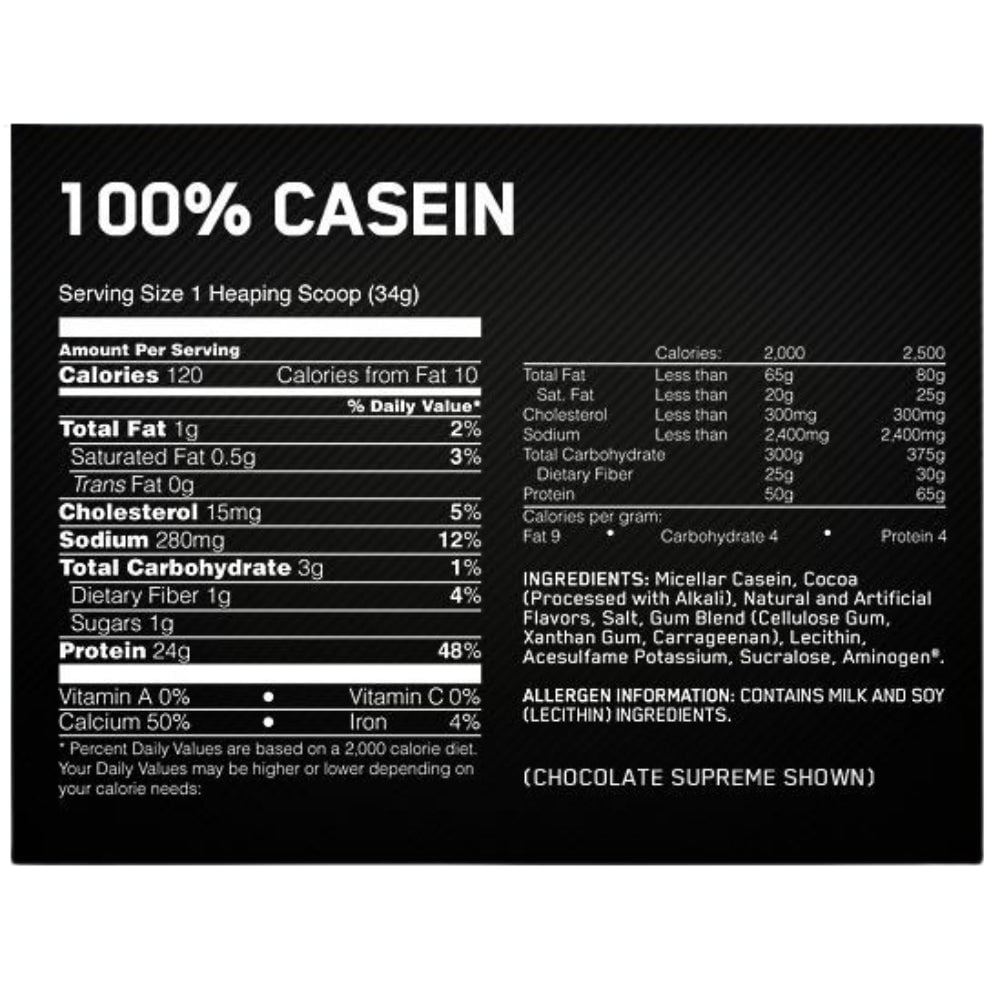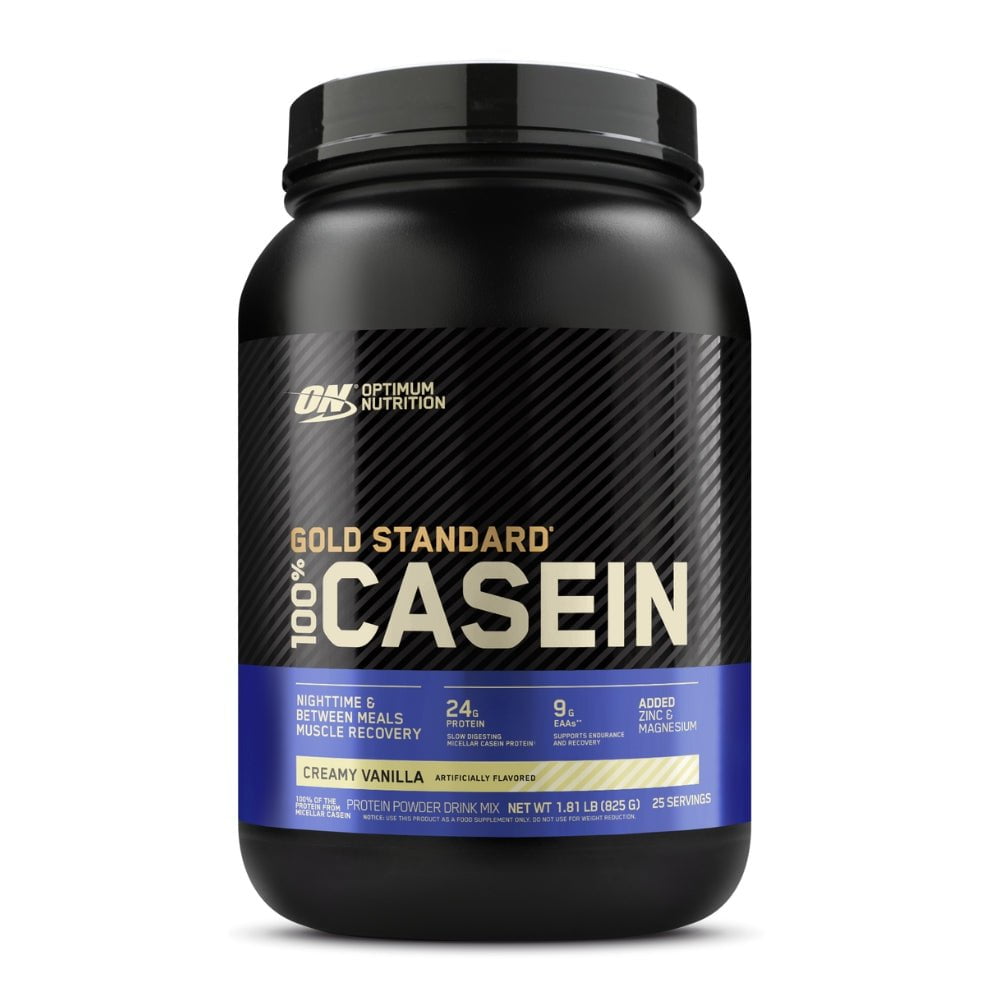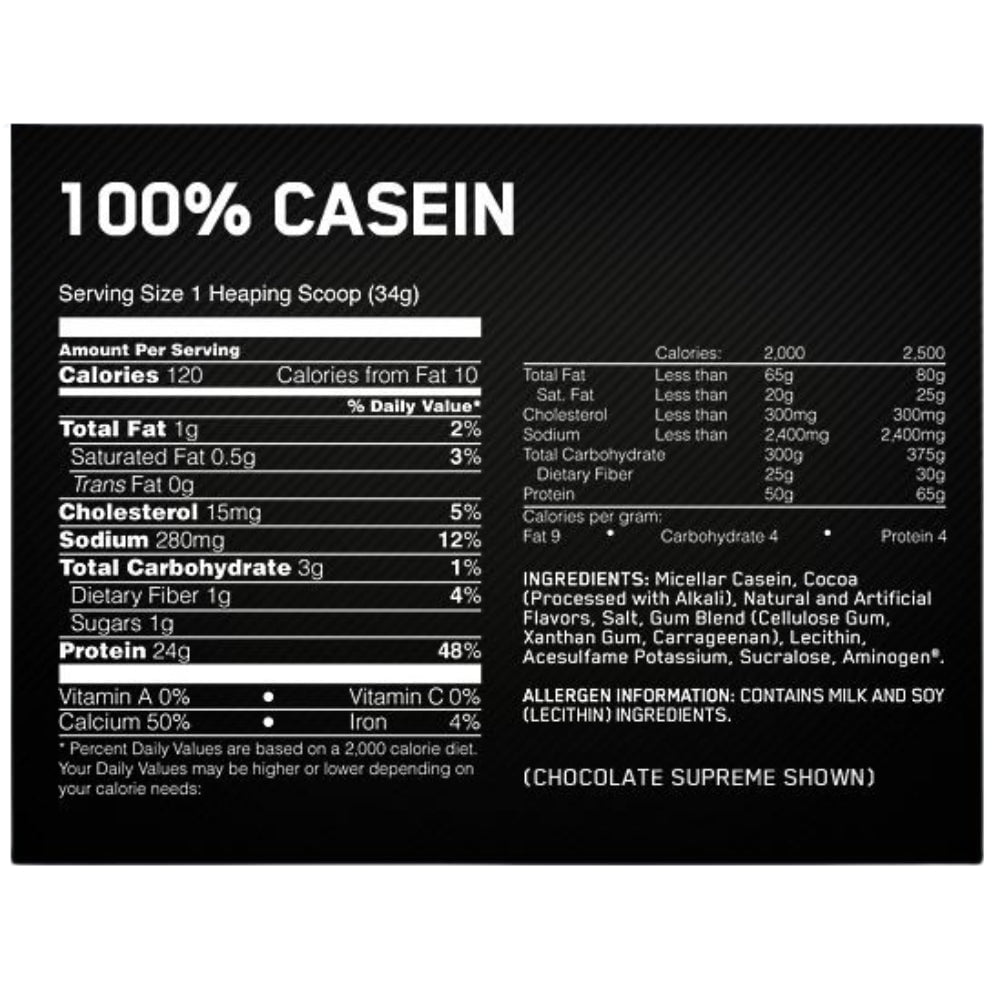 Gold Standard 100% Casein Protein
Casein, a slower digesting and absorbing protein can be used after exercise, between meals or before bed to help support satiety and muscle recovery. GOLD STANDARD 100% CASEIN™ delivers BCAAs to recovering muscles for several hours. By using only premium micellar casein as a protein source, Optimum Nutrition created a protein powder that sets the GOLD STANDARD® for slow digesting protein support.
---
KEY FEATURES
SLOW-DIGESTING

Casein is best enjoyed in the evening. Enjoy before bed to support muscle growth & repair while you rest or have it between meals as an anytime snack in your balanced diet. Mix 1 rounded scoop in 300-360 ml of cold water or milk using a shaker cup and stir, shake or blend for 30 seconds or until dissolved. For healthy adults, consume enough protein to meet your daily protein requirements with a combination of high-protein foods and protein supplementation throughout the day as part of a balanced, diet and exercise program.

SPECIFICATIONS
Available in:
25 Serves - Chocolate Supreme
25 Serves - Vanilla
Features:
24 Grams of Casein Protein per Serving to Help Build and Maintain Muscle

100% of the protein from Micellar Casein, slow digesting for round-the-clock protein coverage
Nearly 5 Grams of Naturally Occurring BCAAs per Serving to Support Endurance and Recovery
Low levels of sugar (1 gram) and fat (0.5-1 gram) and less than 120 calories
Available in a range of different serving sizes and flavours Informed-choice certified product


See the products nutrition information label for safety information and considerations.

SIMILAR AVAILABLE PRODUCTS