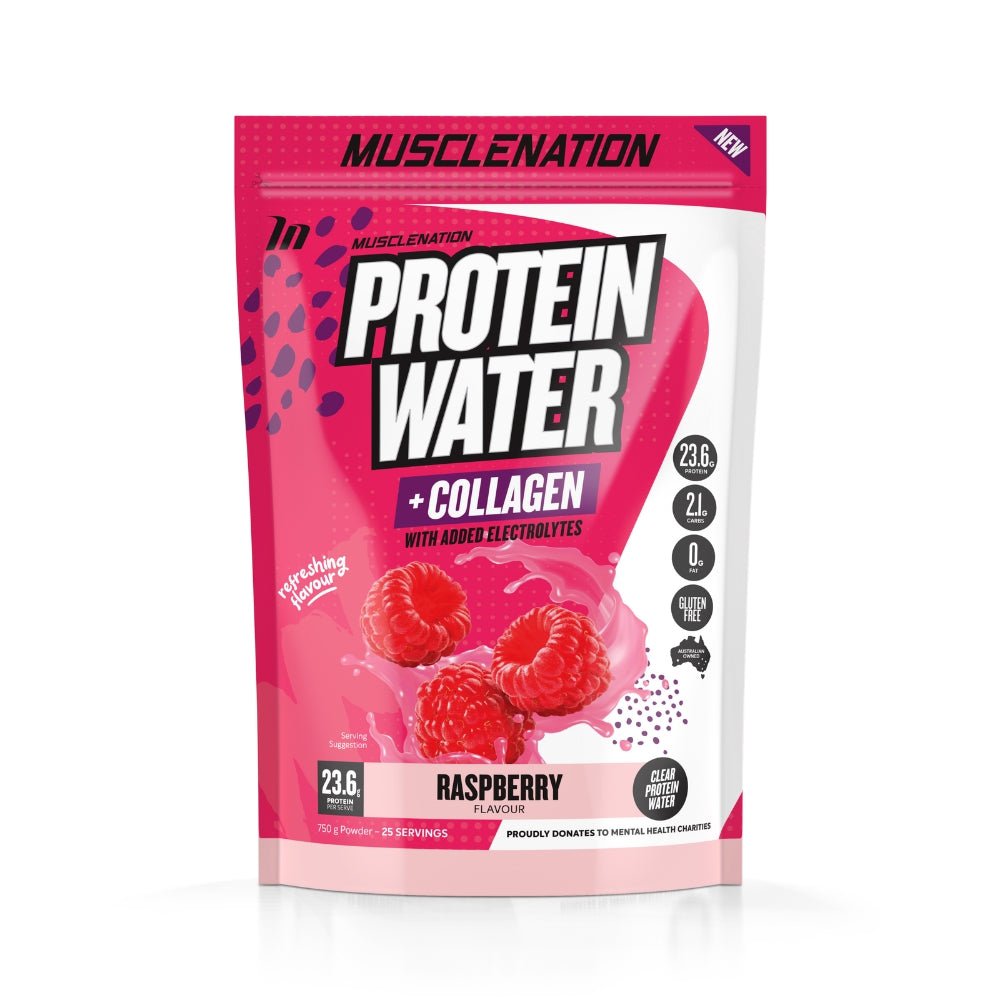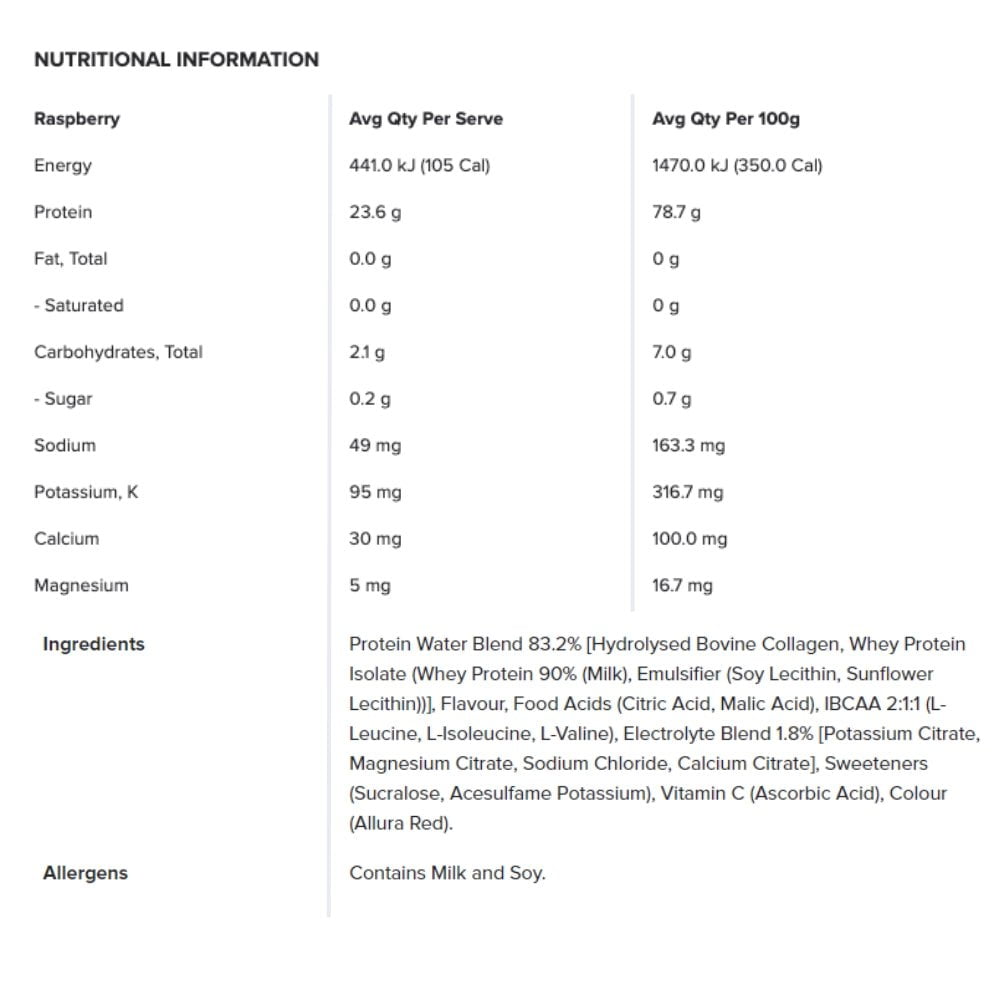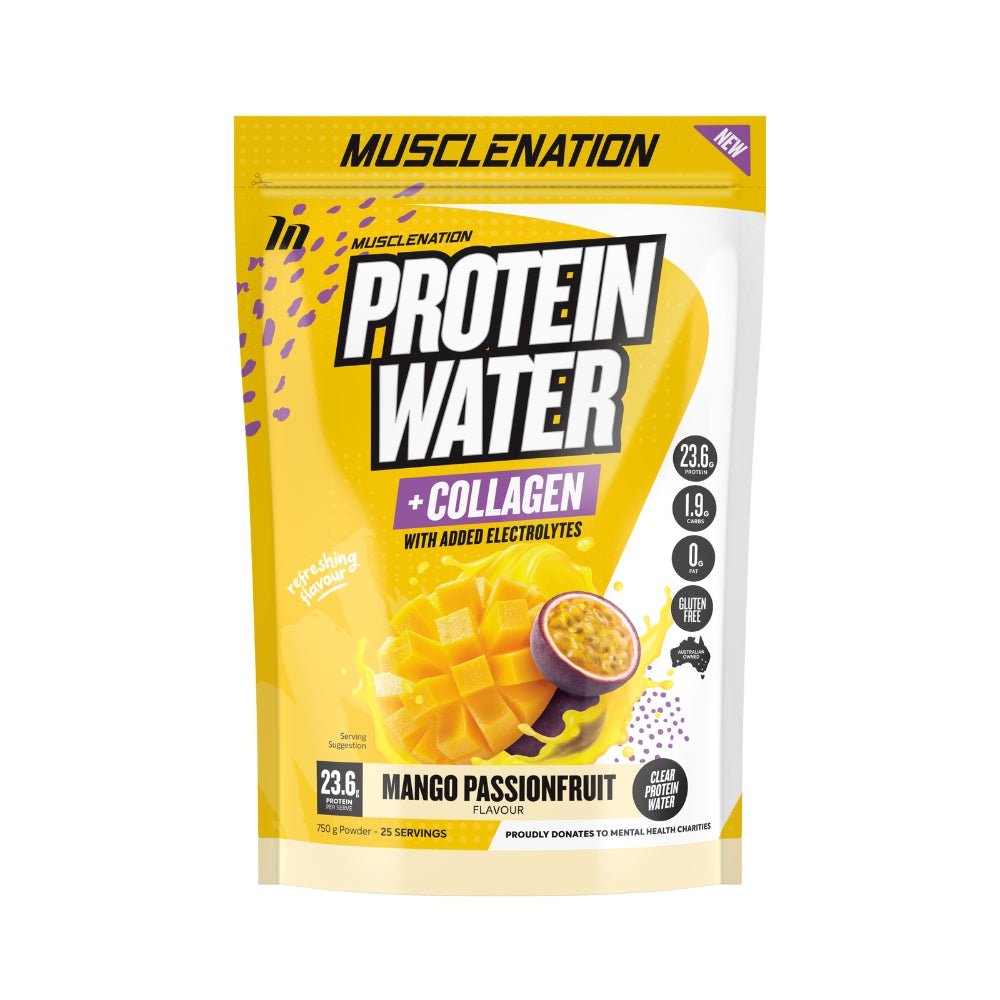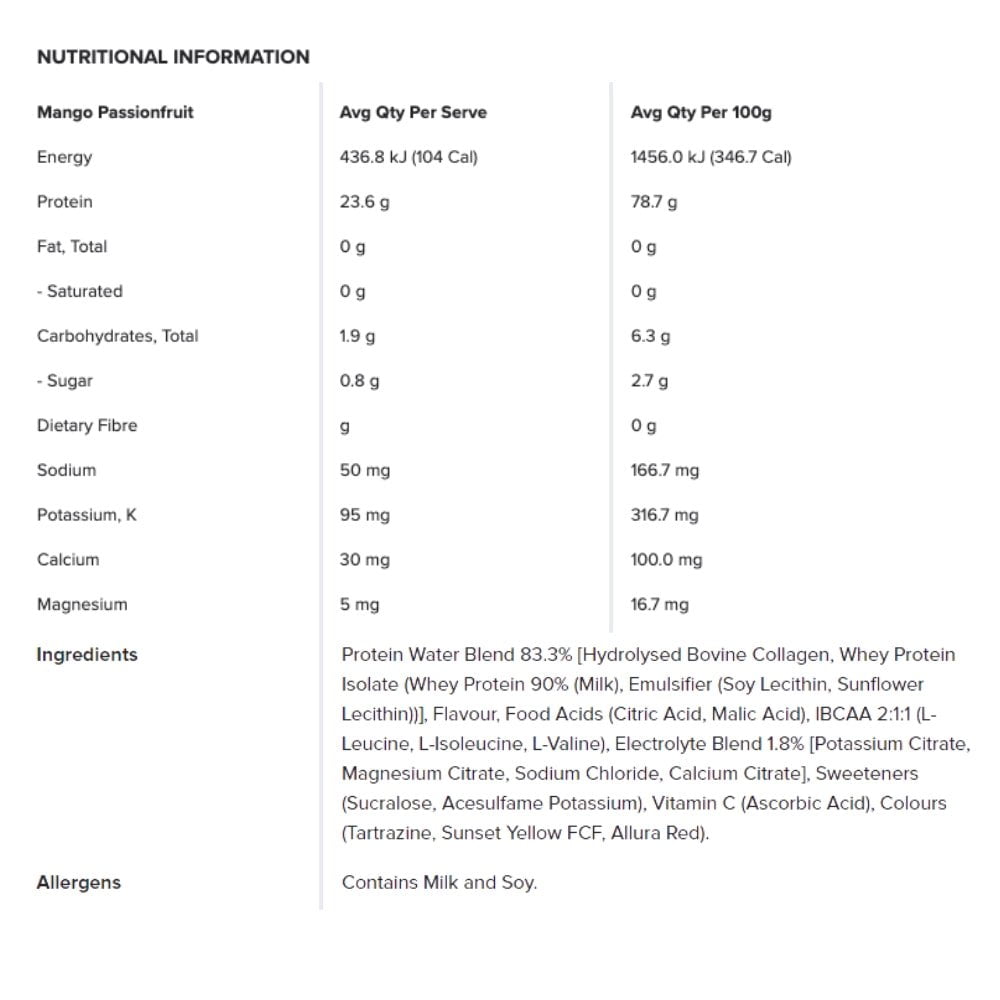 Protein Water + Collagen
A refreshing clear protein water supplement which is a light alternative to the usual milky protein shake. With the benefits of protein, collagen, electrolytes and BCAA's, the Muscle Nation Protein Water is a fruity and thirst-quenching drink to use any time of the day.
It's like drinking water, but fruity and refreshing! The perfect option when you don't want a milky protein shake. Simply mix with cold water and enjoy the benefits of protein, collagen, electrolytes and BCAAs without the milky taste.

---
KEY FEATURES



A REFRESHING TAKE ON PROTEIN

Shake: Add 1 scoop in a shaker with 350 - 450 mL of cold water and shake well. To make a slushie add 1 scoop in a blender with 200 mL of water and top with lots of ice then blend until it forms a slushie. If you'd rather a smoothie instead of a slushie just add 1 scoop into a blender with water and your favourite fresh or frozen fruit and then blend until smooth.

SPECIFICATIONS
Available in:
25 Serves - Rasberry
25 Serves - Mango Passionfruit
Specifications:
23.6g protein per serve
Low Carb, only 1.9 - 2.1g Carbs
Fat Free, 0g Fat
99% Sugar Free
>12g Collagen per serve
Whey Protein Isolate
Electrolytes
BCAA's
Gluten Free
See the product's nutrition information label for safety information and considerations.

SIMILAR AVAILABLE PRODUCTS
Protein Water
Muscle Nation protein water is the leading product in this range.
Great tasting, awesome flavours.
High in protein and very low sugar.
I love it!
Hi David,
Thank you for your positive review of the Muscle Nation protein water! We are thrilled to hear that you love the taste and appreciate the high protein content with low sugar. We constantly strive to provide our customers with high quality products that meet their health and fitness needs. We hope to continue providing you with great tasting protein water that helps you reach your fitness goals!
Enjoy your protein water!
GAF Team