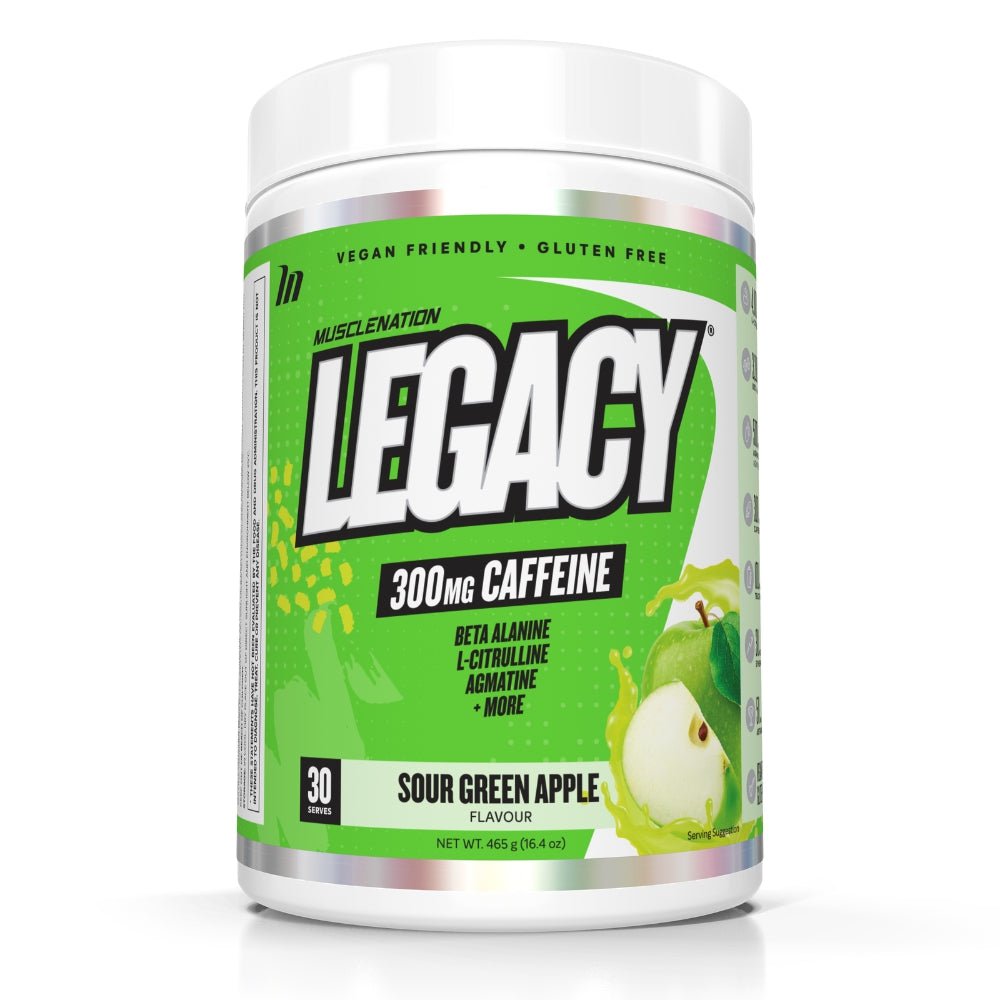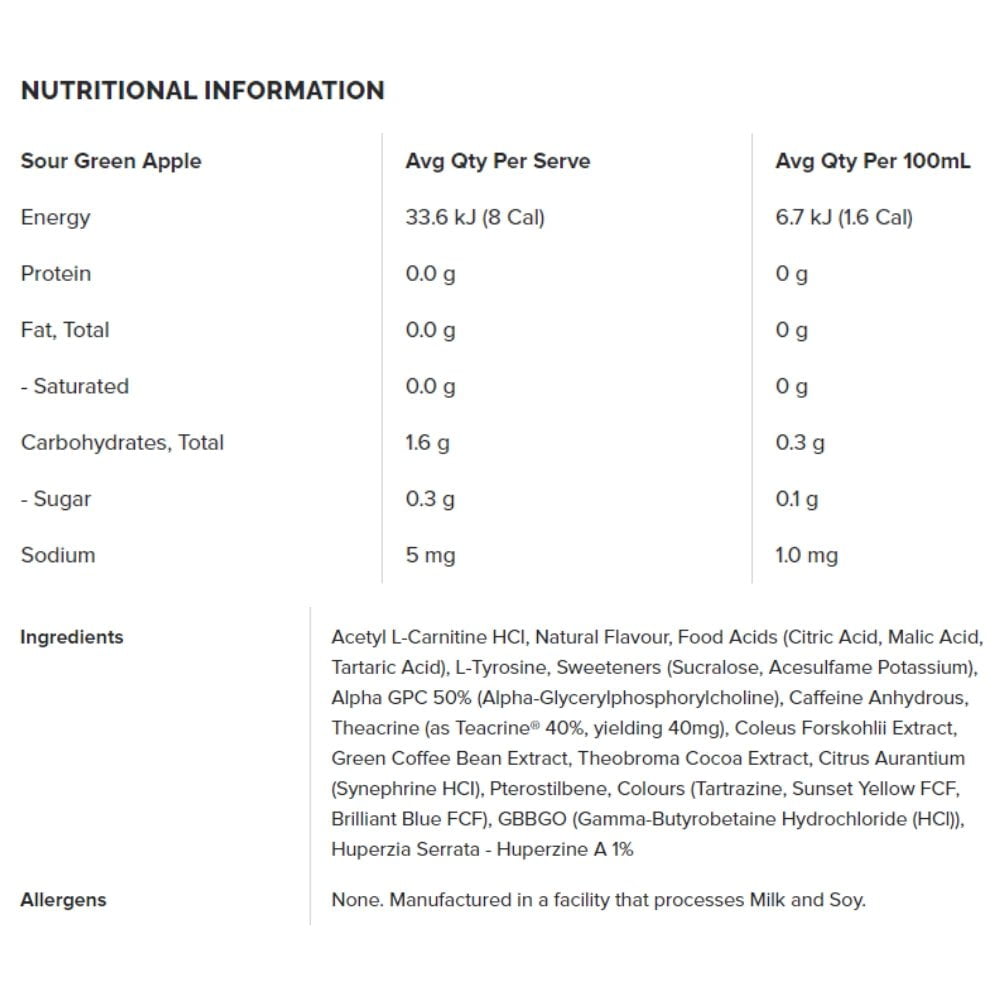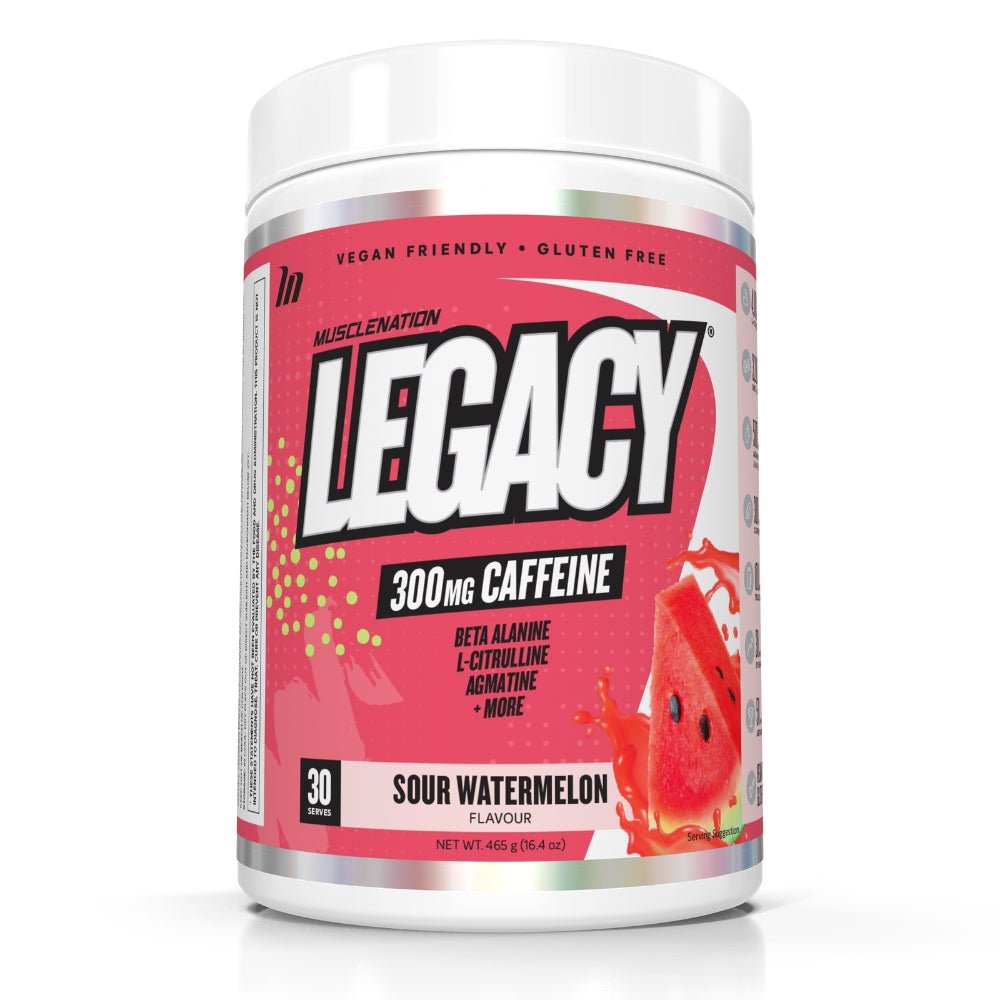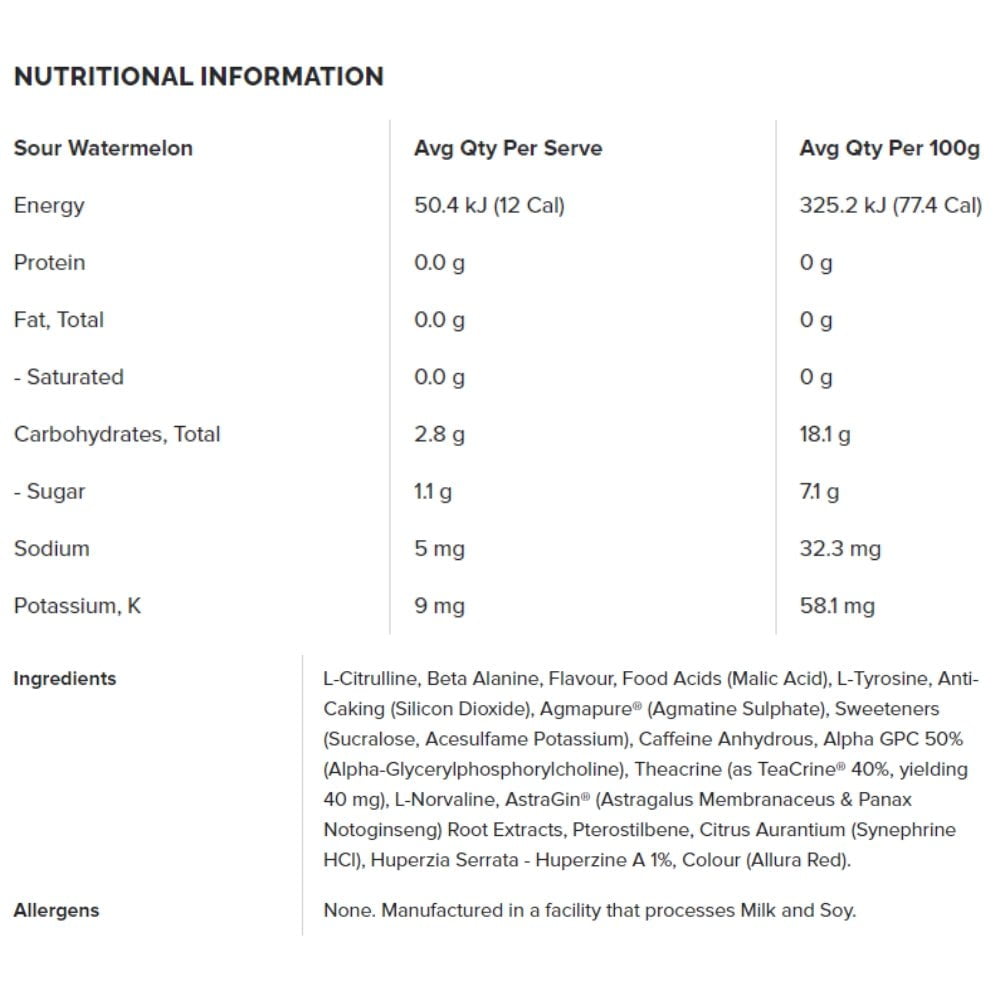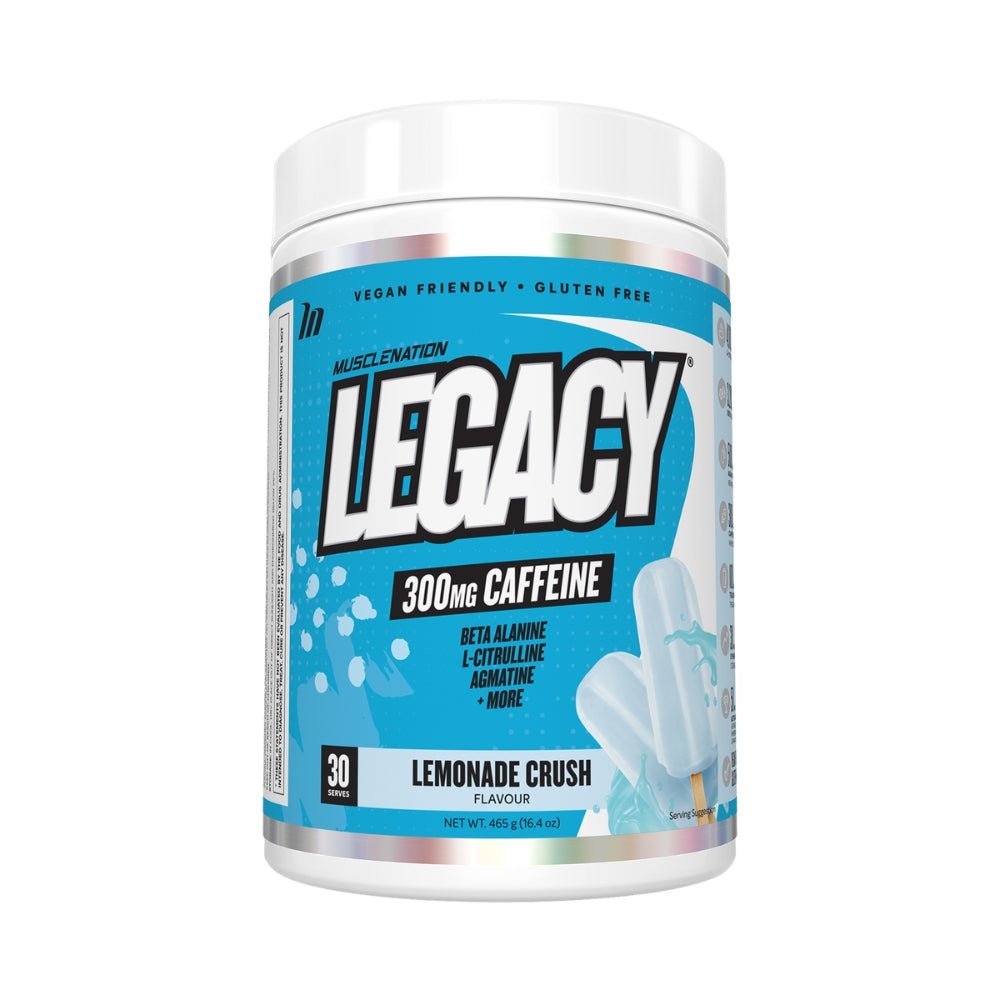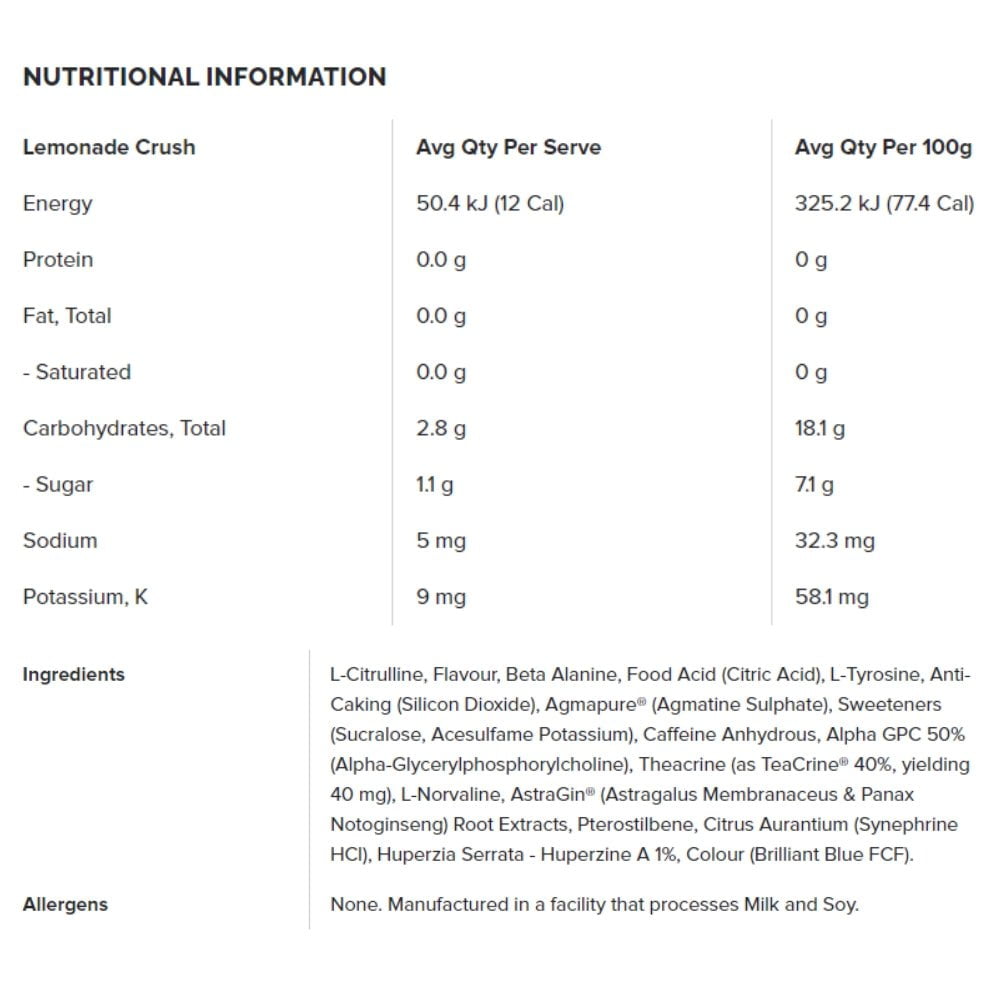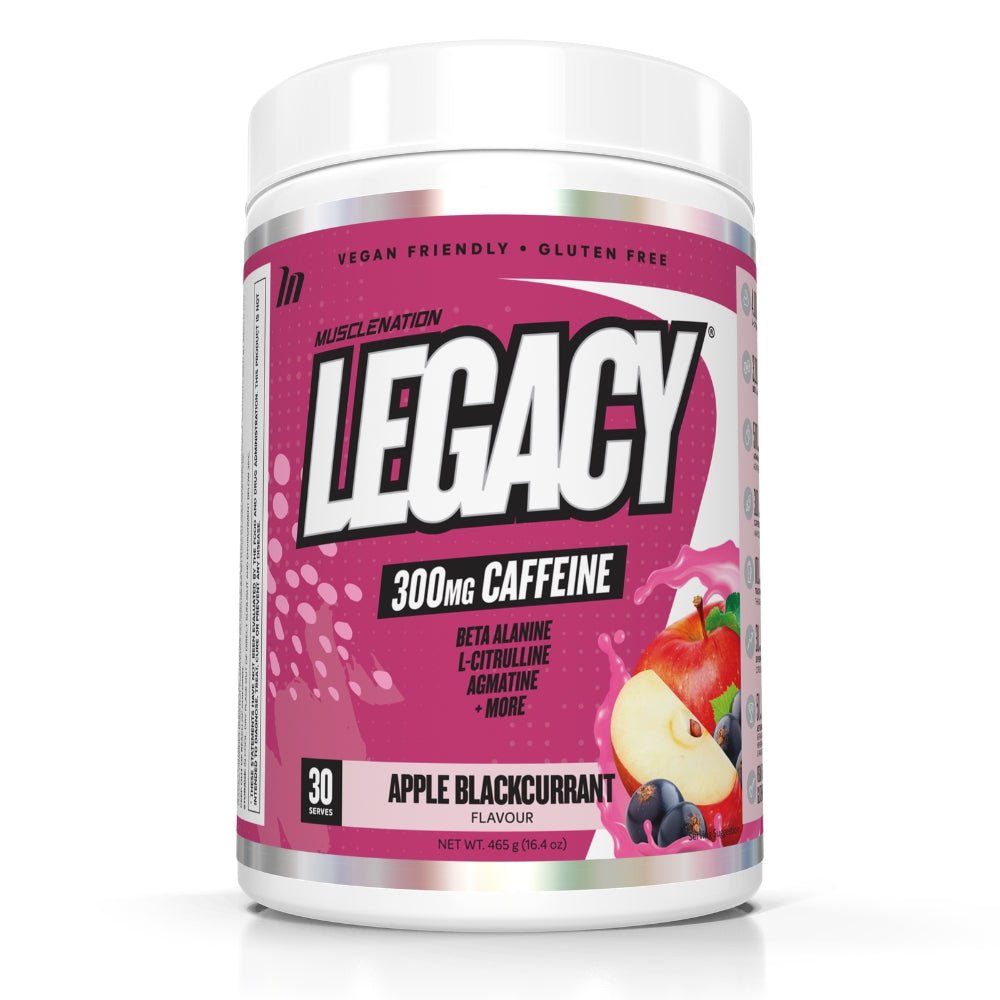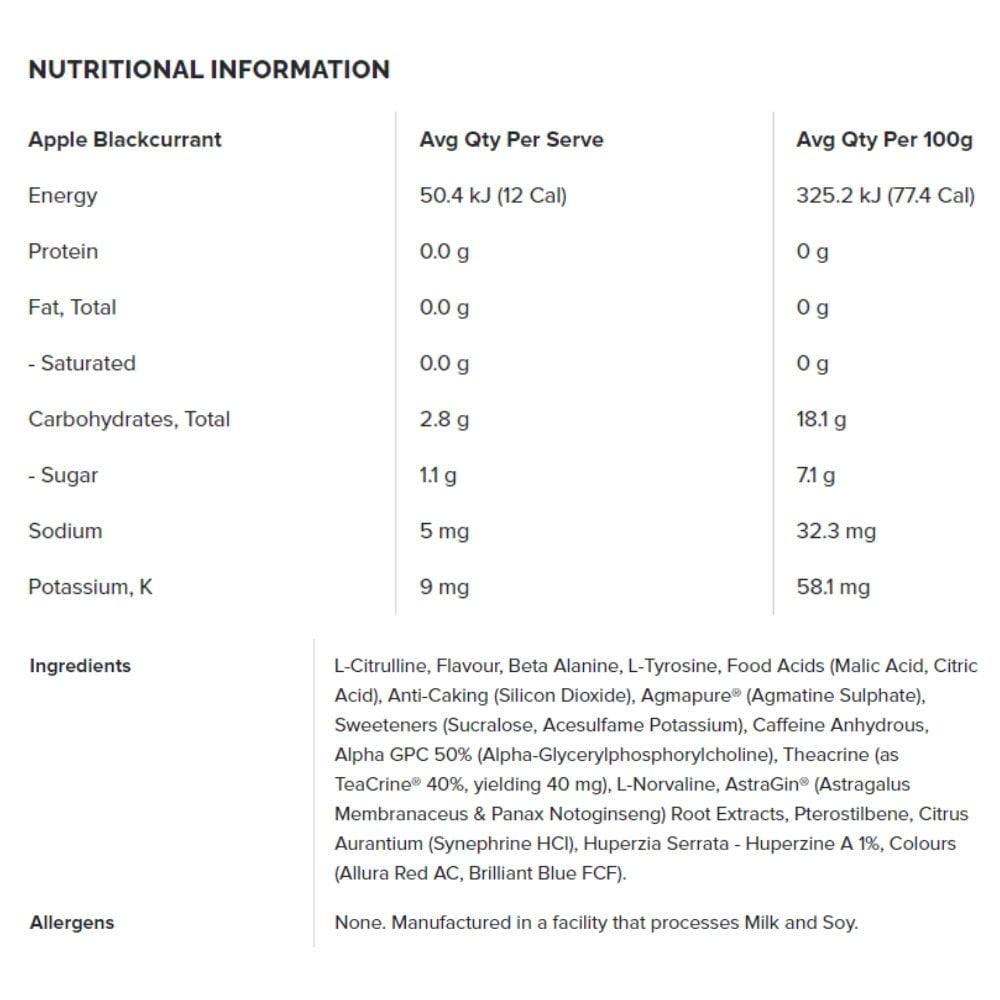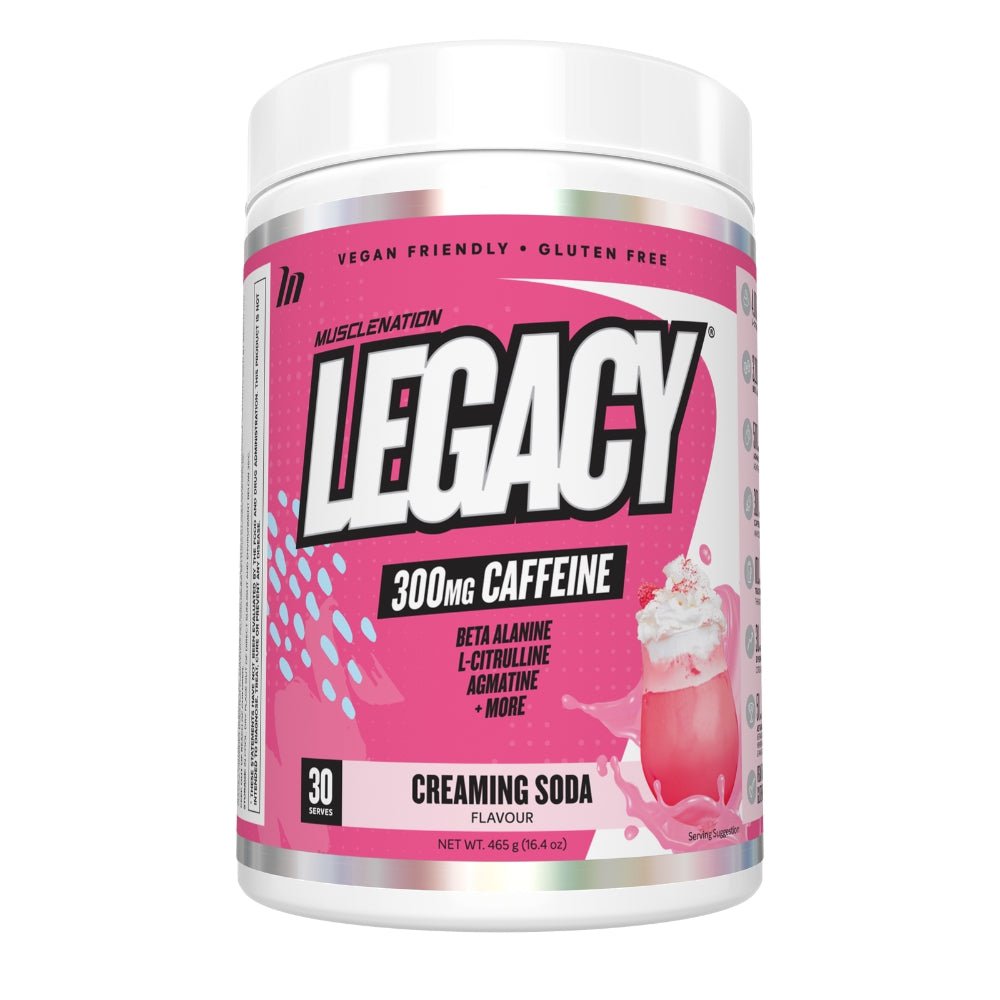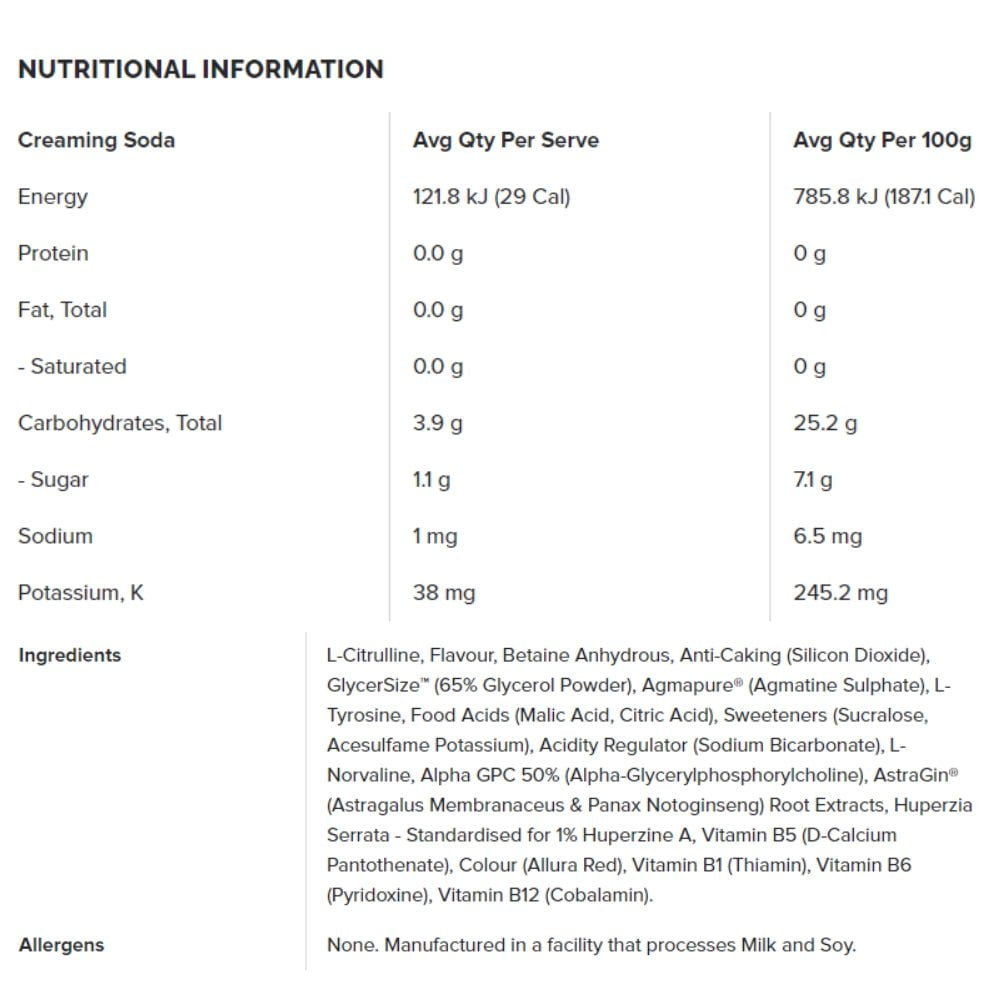 Legacy Pre-Workout
Legacy by Muscle Nation is a premium pre-workout supplement that promises to enhance your performance in the gym and support your fitness goals. The reason this product stands out from the rest is because it will help you get into the zone, allowing you to achieve your best.
The team at Muscle Nation wanted to enhance your training experience so they created a pre-workout that boosts muscle pumps, reduces soreness, improves mental focus and concentration all while helping you achieve superior mind-muscle control. With no jitters or uneasiness, it supports your energy requirements without causing a crash, allowing you to train harder and longer. Legacy is simply the perfect supplement for those who take their gym sessions seriously.

---
KEY FEATURES
 MAX OUT YOUR WORKOUT

Get in the zone to hit those PB's by Mixing 1/2 - 1 scoop in a shaker with 500-1000mL of cold water and shake well, preferably consume 15 - 30 minutes prior to your activity.
SPECIFICATIONS
Available in:

30 Serves - Sour Green Apple
30 Serves - Sour Watermelon
30 Serves - Lemonade Crush
30 Serves - Creaming Soda
30 Serves - Apple Black Currant
Ingredients:
300 mg of caffeine (as Anhydrous)
30mg of Synephrine HCl
3200 mg of Betaine alanine
100mg of Theacrine (as Teacrine 40%, yielding 40mg)
1000 mg of L-Tyrosine
50 mg of Astragalus membranaceus & Panax notoginseng root extract (AS AstraGin)
10mg of Huperzia serrata – Standardised for 1% Huperzine A
200mg of Alpha GPC 50%
100mg of L-Norvaline
500mg of Agmatine Sulphate (as Agmapure)
4000mg of L-citrulline
30mg of Pterostilbene

See the product's nutrition information label for safety information and considerations.

SIMILAR AVAILABLE PRODUCTS