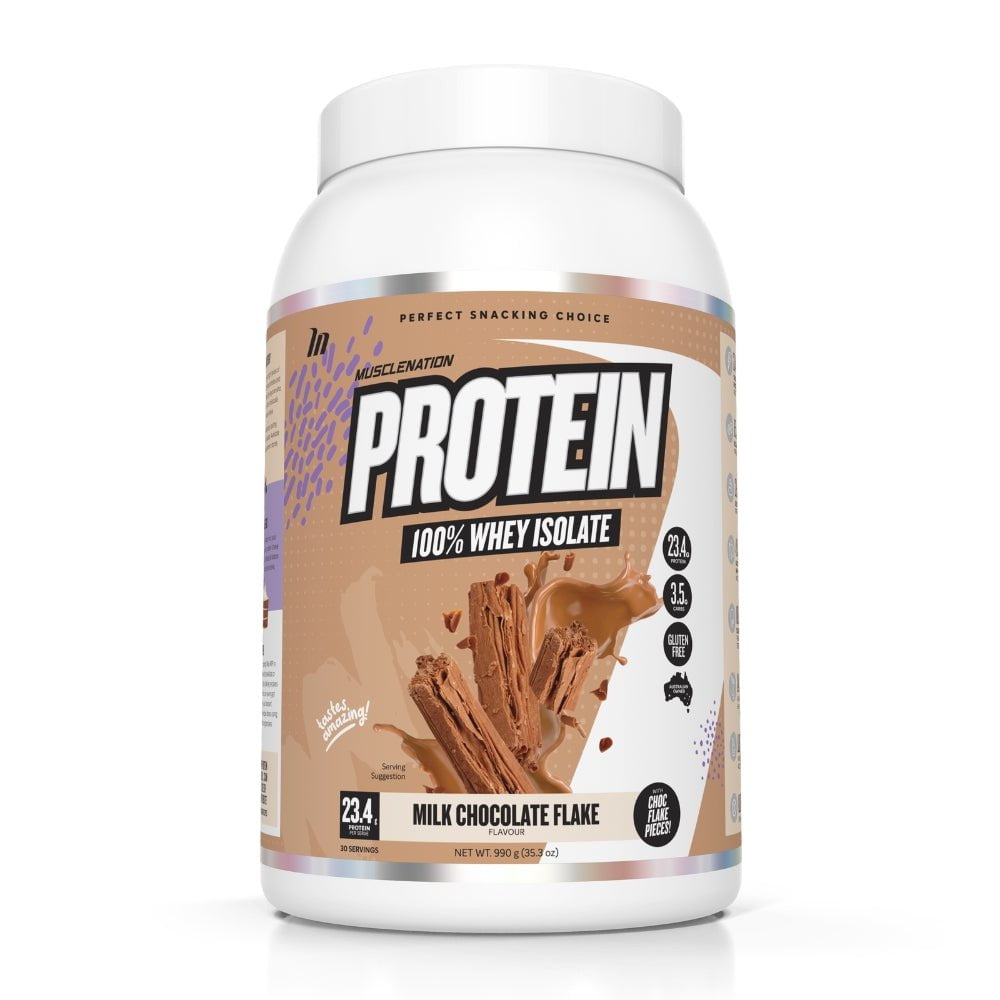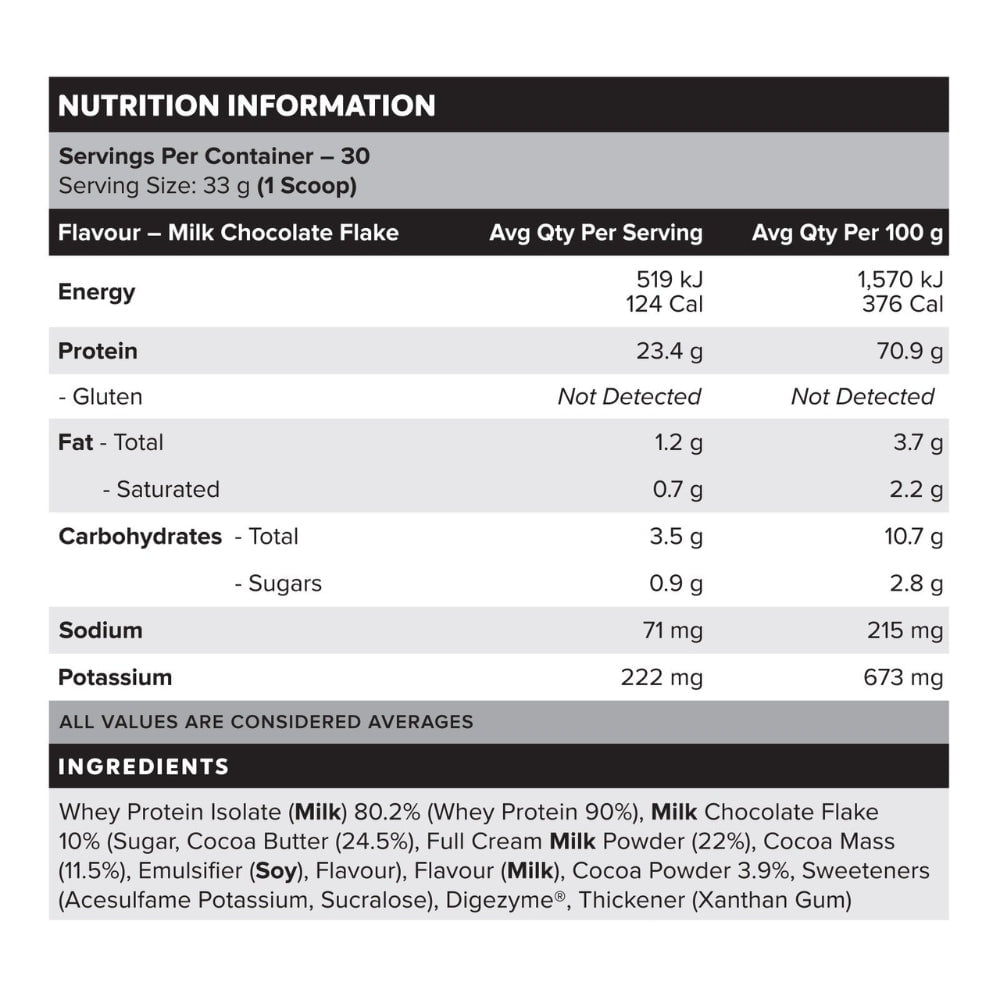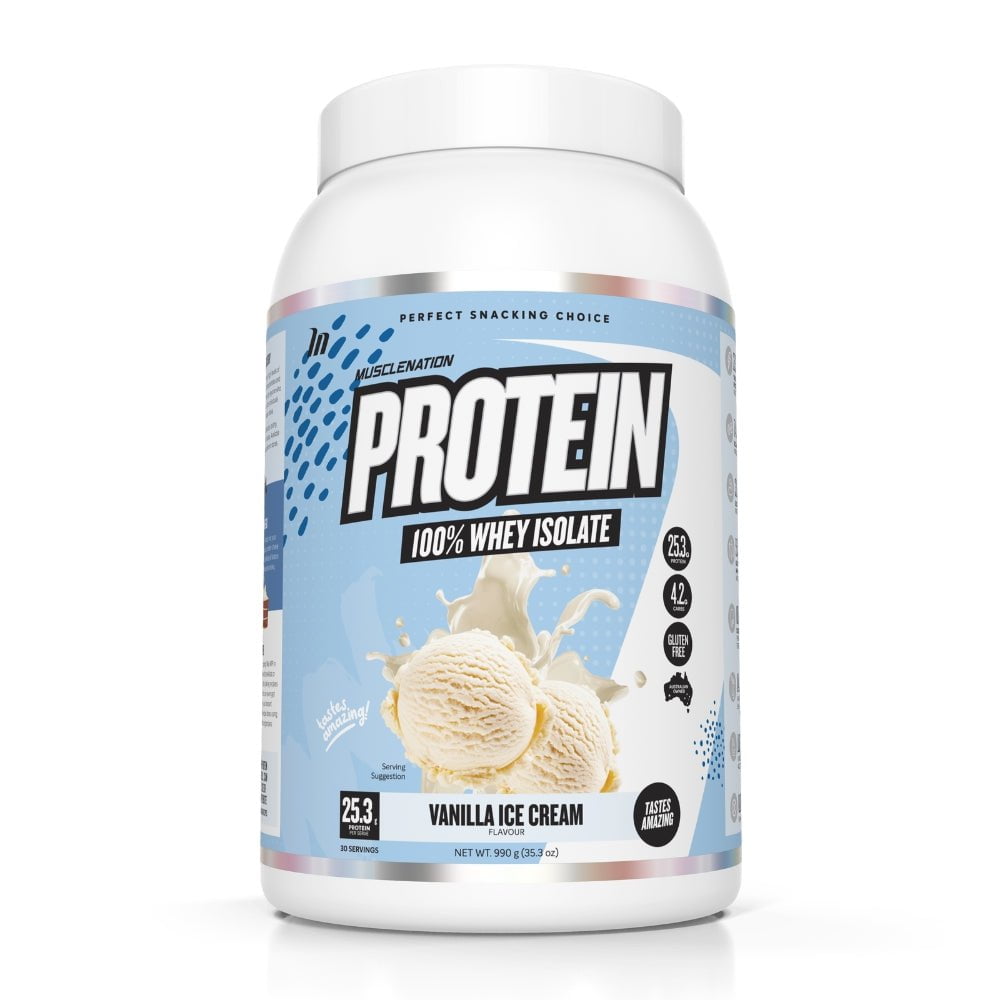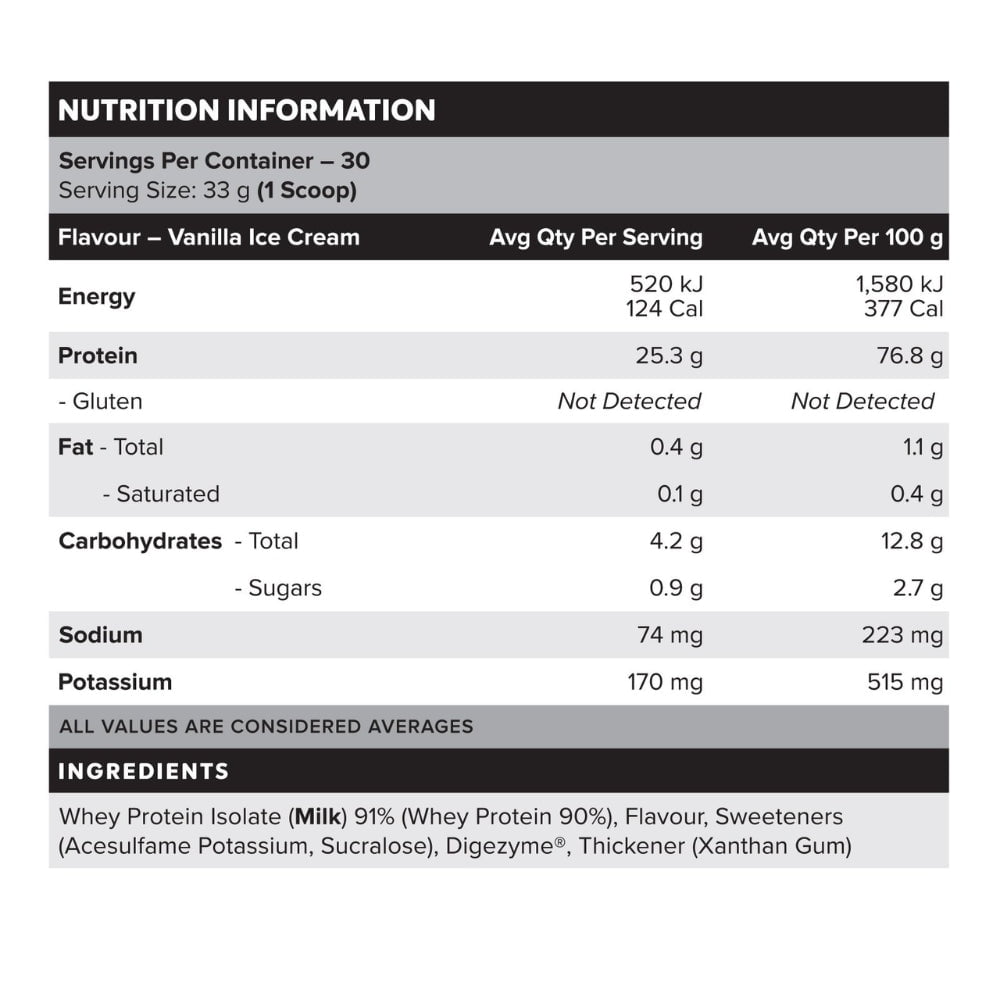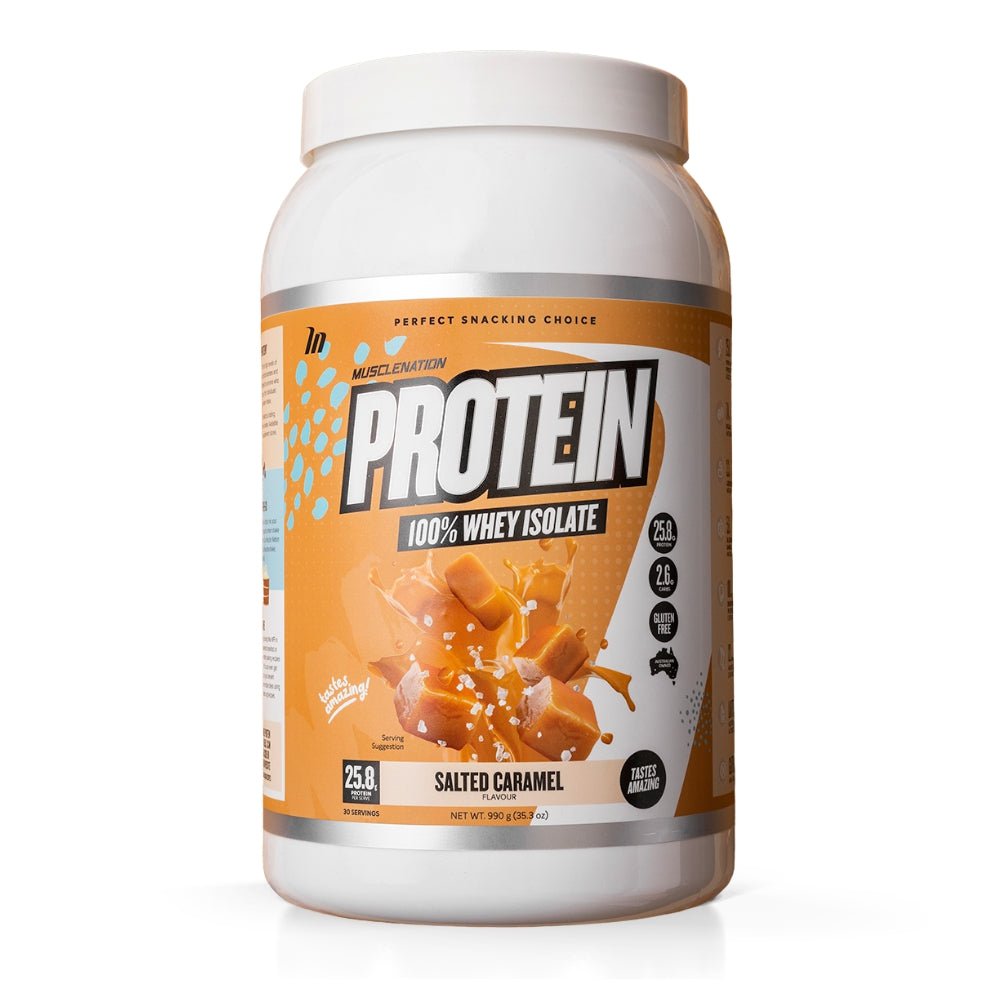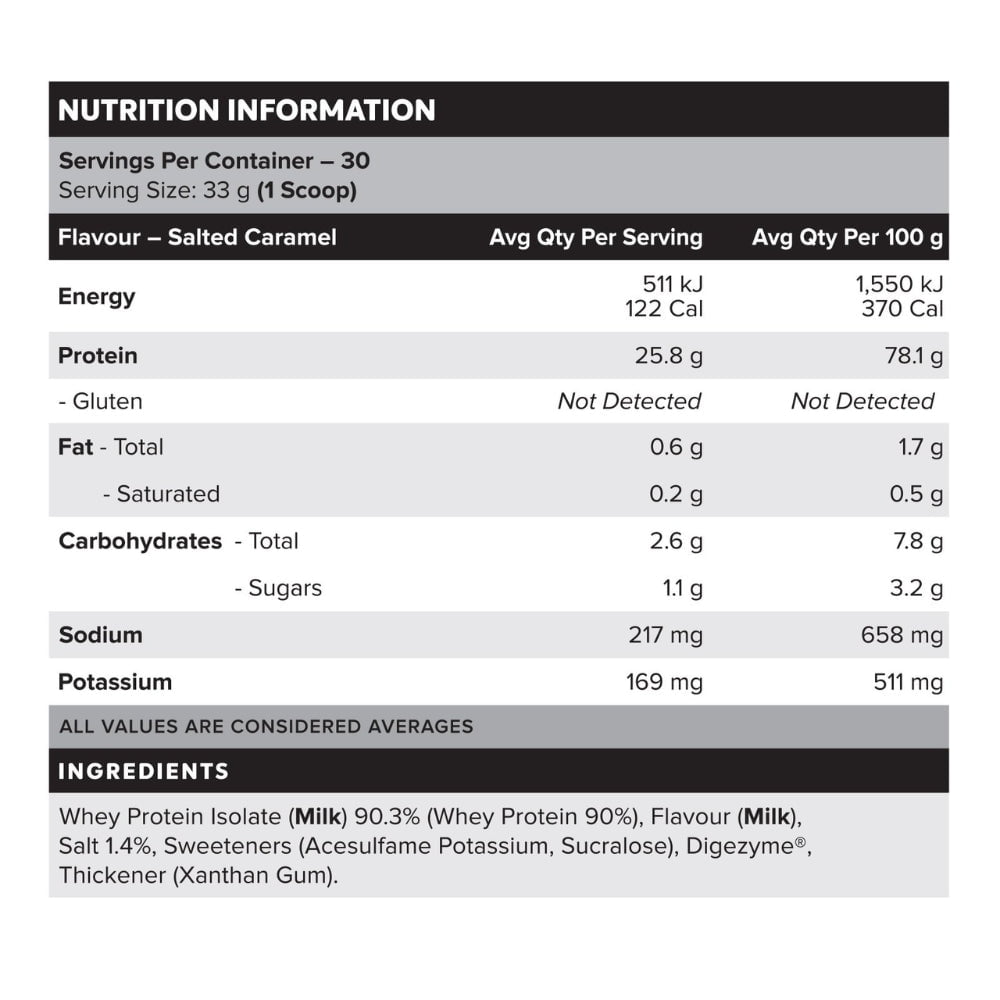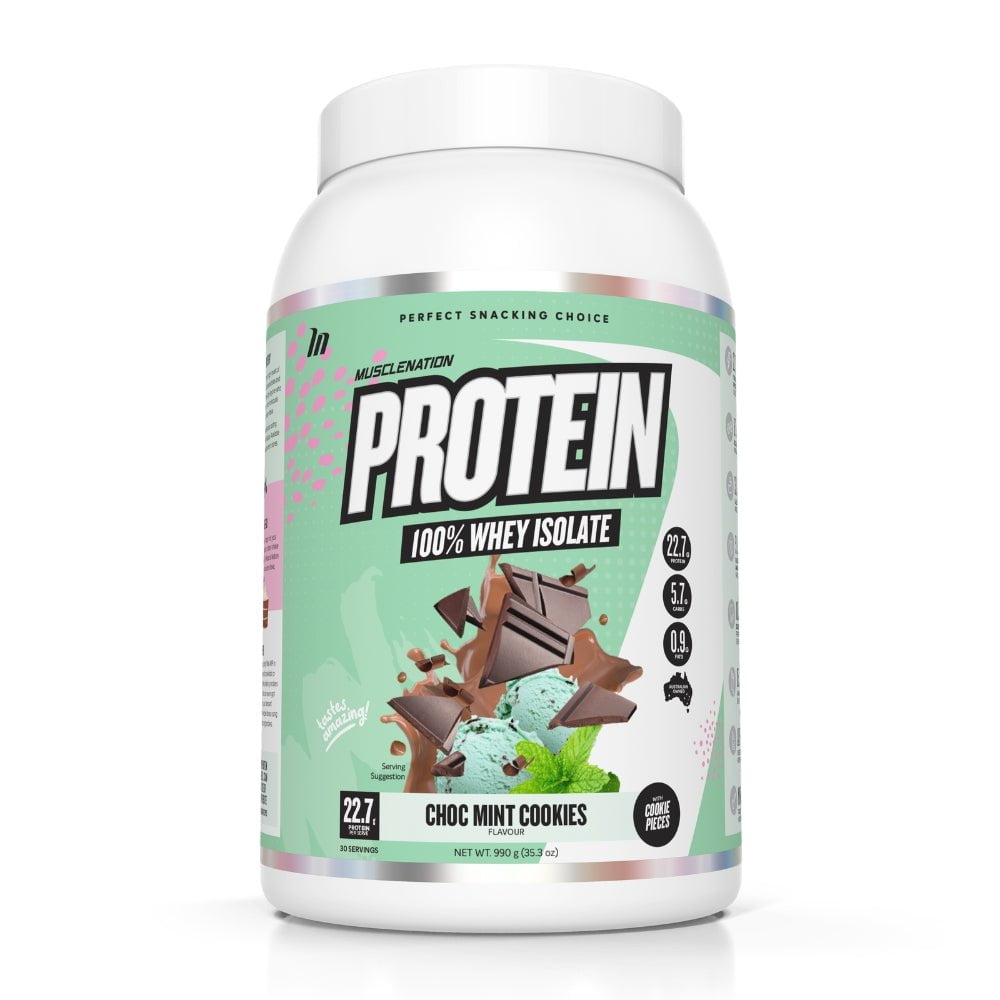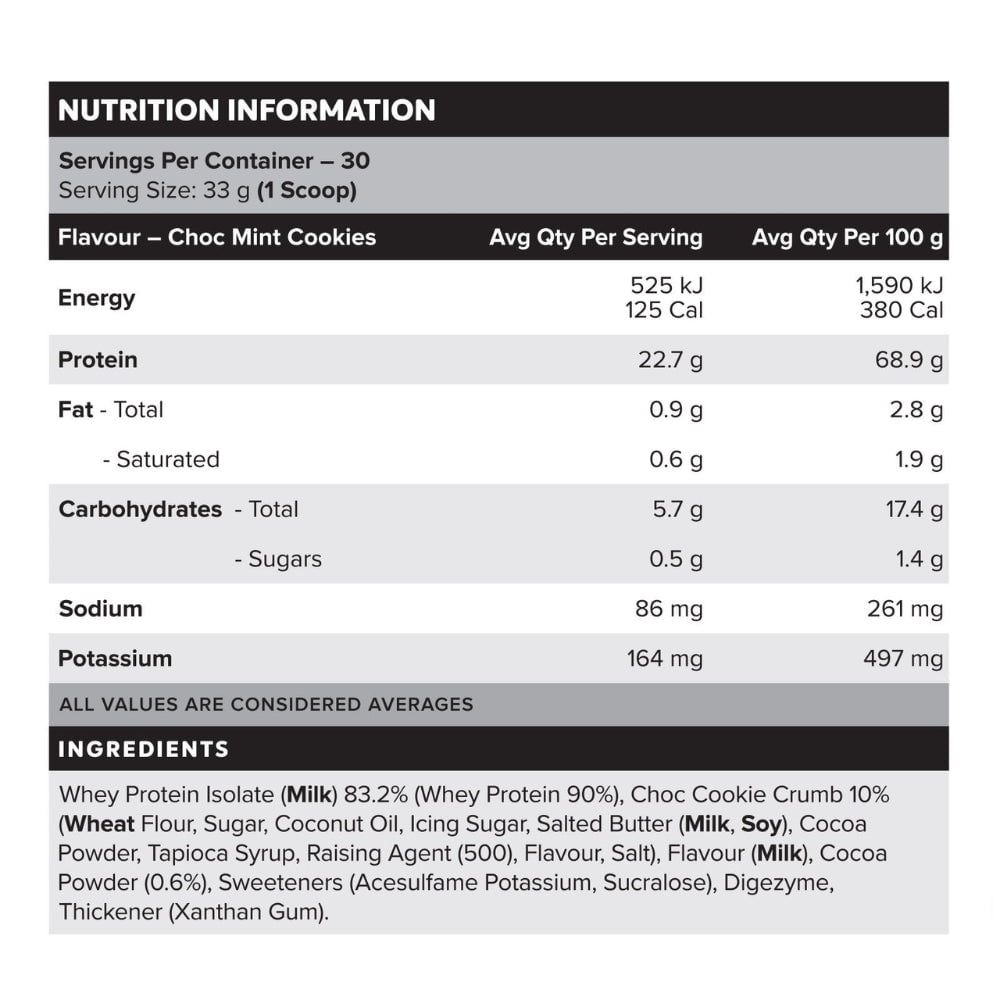 100% Whey Isolate Protein
Looking for a high-quality protein powder that can help you reach your fitness goals? Look no further than 100% Whey Isolate Protein by Muscle Nation.
This scientifically formulated supplement delivers a whopping 25 grams of protein per scoop, with a combination of ingredients that enhance muscle protein synthesis. The high-quality whey protein isolate in the blend ensures that you absorb protein quickly and digest it even faster.
---
KEY FEATURES
PROTEIN ON THE GO

To prepare a delicious serving of 100% Whey Isolate Protein, simply mix 1 scoop (33g) with 400-600ml of water or milk and shake thoroughly. Enjoy as a post-workout treat or as a tasty snack to fuel your day.


GET BACK IN THE GYM SOONER

Blended with Velositol to also support the growth of lean body mass by increasing insulinogenic function. Additionally, the blend contains Astragin, a combination of Astragalus and Ginseng, which helps to enhance nutrient absorption and maintain healthy intestinal walls. With this fast-absorbing protein powder, you'll be able to recover faster after intense workouts and get back to the gym sooner.

Providing 114 calories per scoop, 25g of WPI protein, and a delicious taste, 100% Whey Isolate Protein is the perfect addition to your diet and exercise plan. And with zero gums, fillers, creamer, GMOs, gluten, and less than 1% lactose, you can feel good about what you're putting into your body.

SPECIFICATIONS
Available in:

26 Serves - Milk Chocolate Flake
26 Serves - Vanilla Ice Cream
26 Serves - Salted Caramel
26 Serves - Choc Mint Cookies

25g protein per serve
7g BCAAs
5g Glutamine
Gluten-Free
Non-GMO
Contains under 1% lactose
See the product's nutrition information label for safety information and considerations.

SIMILAR AVAILABLE PRODUCTS
Muscle Nation 100% Whey Isolate Protein - Vanilla Ice Cream
Amazing taste, 25.3g protein per serve. Great WPI protein, definitely reccomend.
Hi Jade,
Thank you for the awesome feedback! We're happy you are enjoying your new Protein drink, we appreciate your recommendation, please don't hesitate to contact us if you ever need assistance.
Happy training!
GAF Team