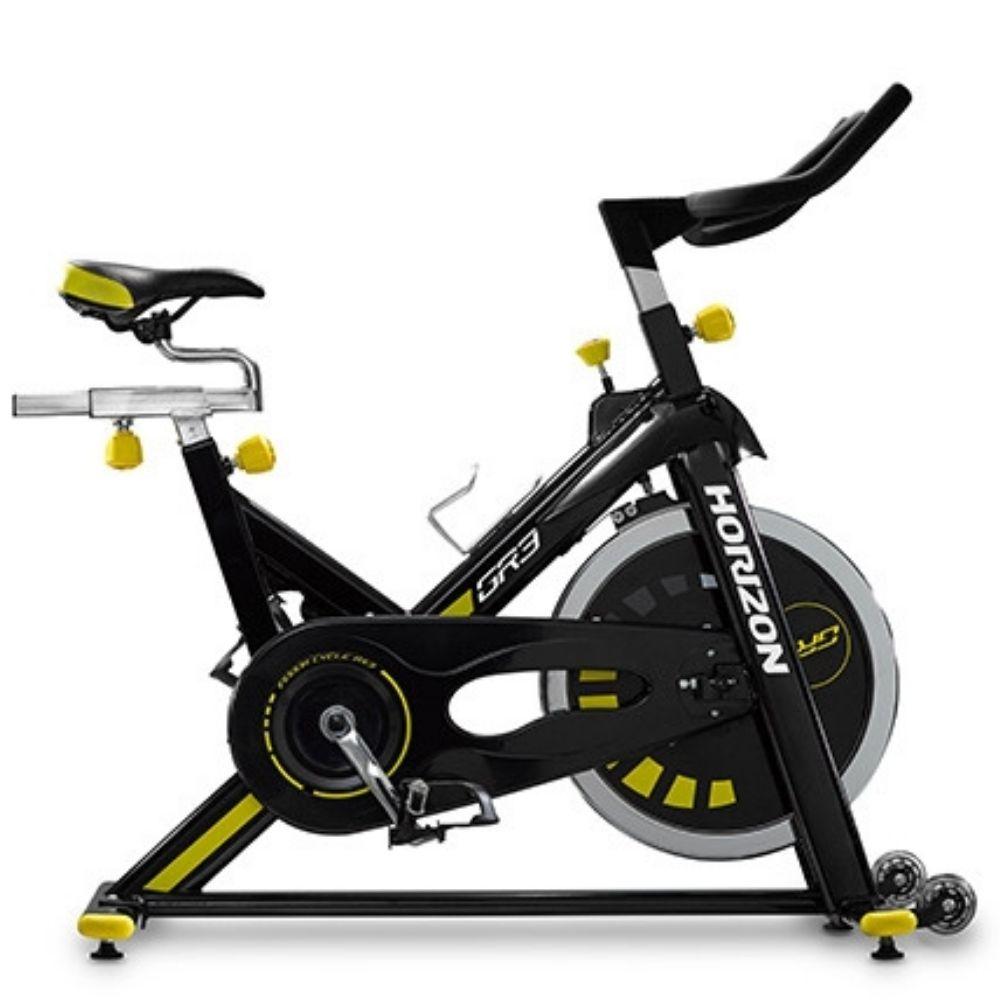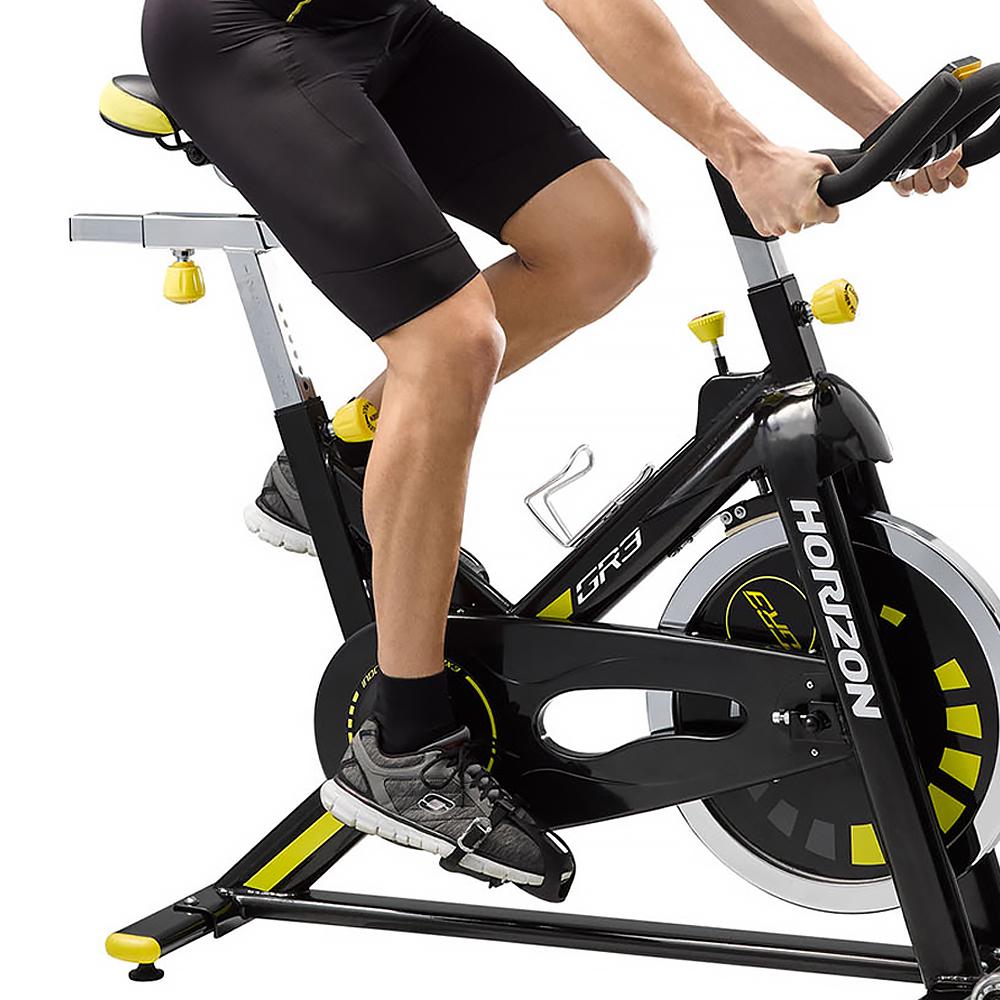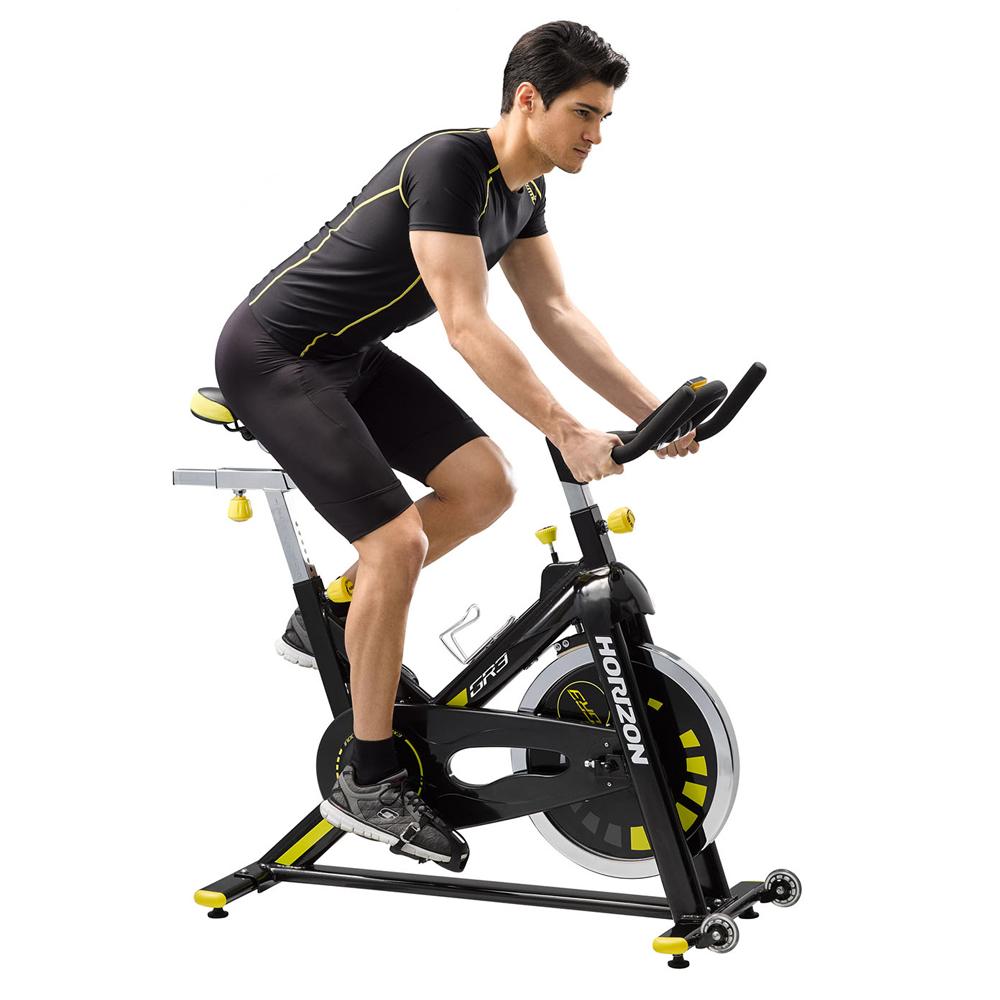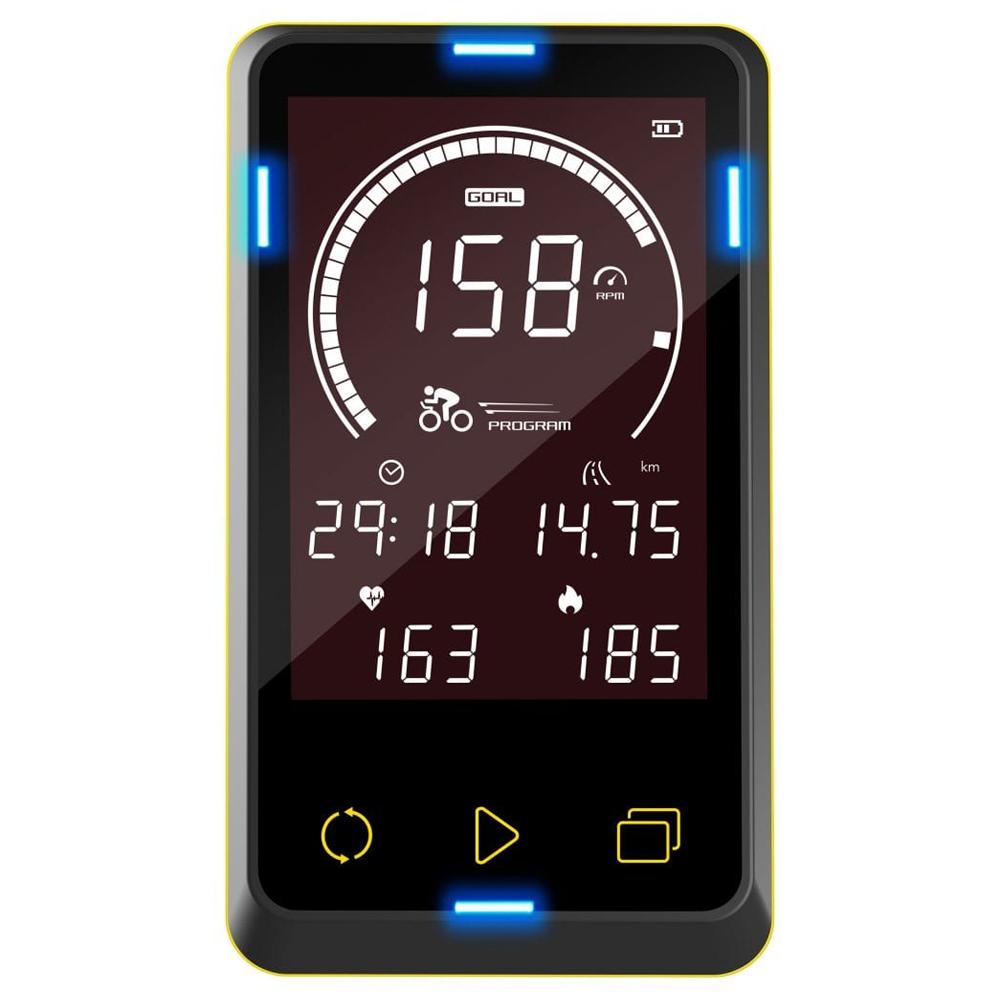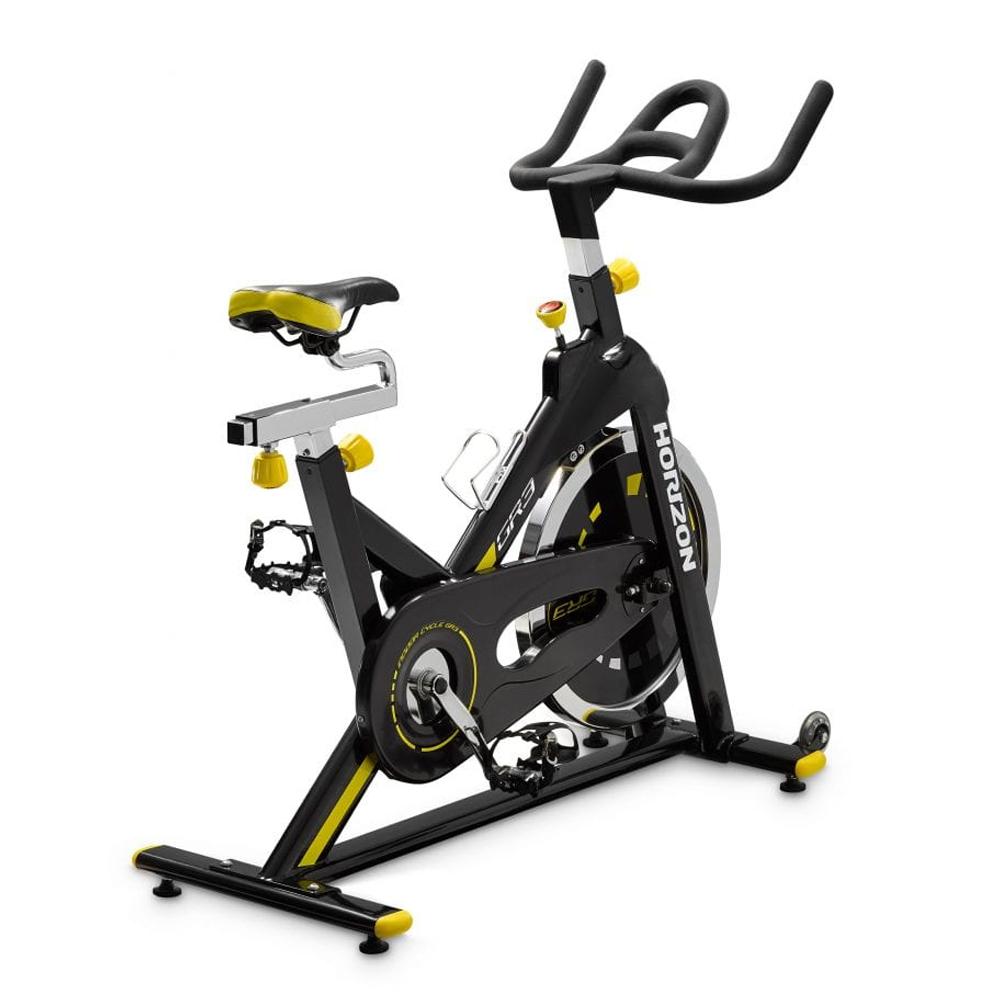 GR3 Indoor Cycle
This is more than an exercise bike — it's a true indoor cycle created for people who want a more inspiring, more motivating, more engaging way to ride. The GR3 Indoor Cycle is precision-engineered to bring the feel of real road cycling to your home.
---
Key Features
True To Road Cycling Ergonomics
Designed with avid cyclists in mind, the Horizon GR3 is built to feel close to a road bike when exercising in your own home, from its multi-position handlebar grips down to its road bike saddle.
Interchangeable Pedals
Pedals with toe cages are provided. Riders can add their own Shimano combo pedals or others if desired. This fitness machine works with any standard outdoor bike pedals.
Heavy Flywheel
As a general rule, the heavier the flywheel the smoother the ride, and at 48 pounds the flywheel of the GR3 is on the hefty side, especially in the affordable end of the indoor cycle spectrum.
Advanced Glow Ride System
LCD console offers real-time feedback and a variety of workout programs, plus unique Glow Ride lighting system that leads riders through three different phases of riding to simulate road cycling
Wireless Heart Rate Monitoring
Three-position handlebars feature an integrated heart rate monitor to help you maintain an ideal level of effort for your workout.

Specifications
Usage: Domestic

Frame Type: Indoor Cycle
Adjustable Pedal Straps: Yes
Pedal Type: Pedal Cage with Toe Strap
Seat Type: Road-Style Saddle
Seat Adjustment: Horizontal, Vertical
Resistance System: Friction brake
Resistance Levels: Micro-adjustable tension control knob provides smooth resistance changes
Flywheel Weight: 22kg
Heart Rate: Polar Wireless Receiver
Max User Weight: 129kg
Weight: 44kg
Assembled Dimensions: (L x W x H) 49" x 19" x 46"
Warranty: 5 years frame, 1 year parts and 1 year labour
Console Specifications (Optional Extra)
Bluetooth Enabled: No
Speakers: No
USB Port: No
Display: 5" LCD
Programs: HIIT, Speed Intervals, Heart Rate Intervals
Workout Feedback: Time, Distance, Calories, Heart Rate, RPM, Speed, Battery
SIMILAR AVAILABLE PRODUCTS
GR3 is a horrible bike. Avoid.
I purchased Horizon GR3 bike in May 2020. It has a lot of issues. I'm very disappointed in this bike.
1. It was squeaking from day 1. And more I use it, squeakier it gets.
2. The pedals are very uncomfortable. My bike shoes did not fit the groove so I have to use regular sneakers. And half of your foot is unsupported. As a result, often your foot hurts.
3. The book / Tablet stand is not solid but has large gaps. As a result, the book or tablet can very easily fall through the gaps.
Overall, just a horrible bike. You may be tempted to purchase it because the price is low, but don't. It's not worth even the low price.