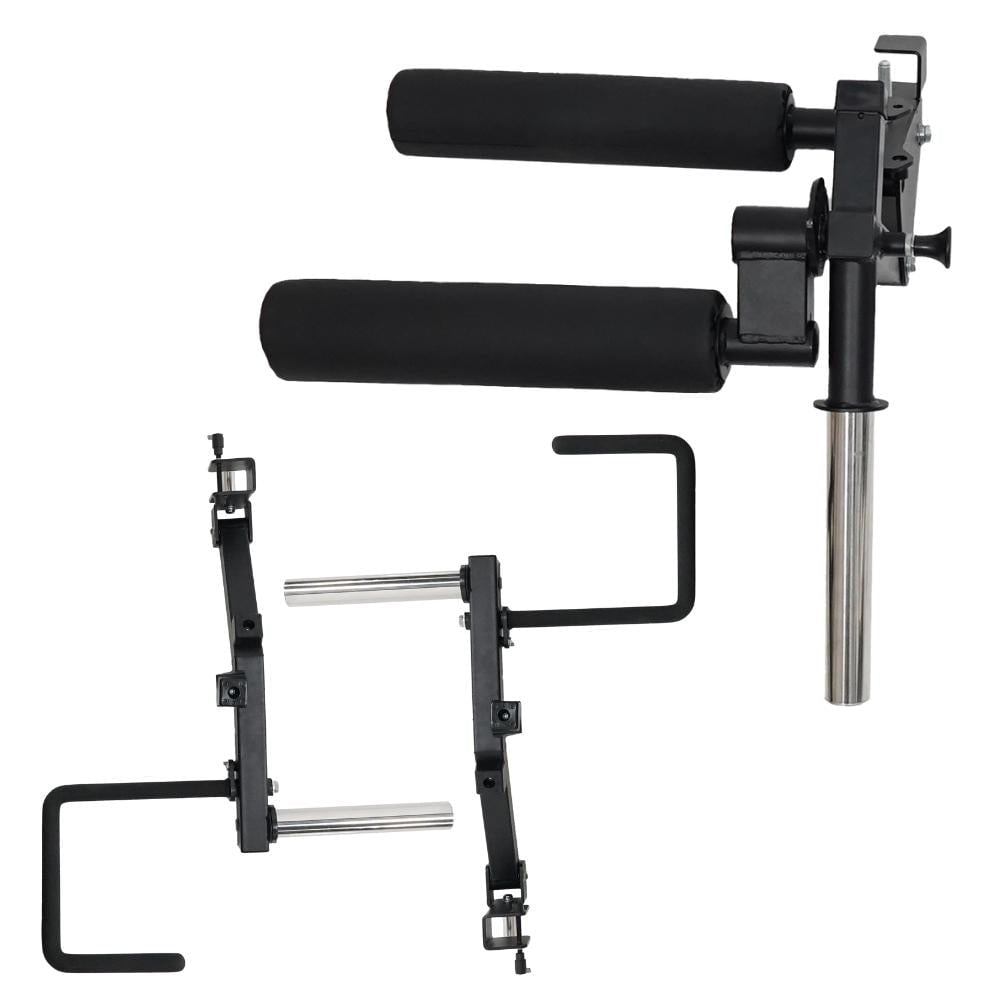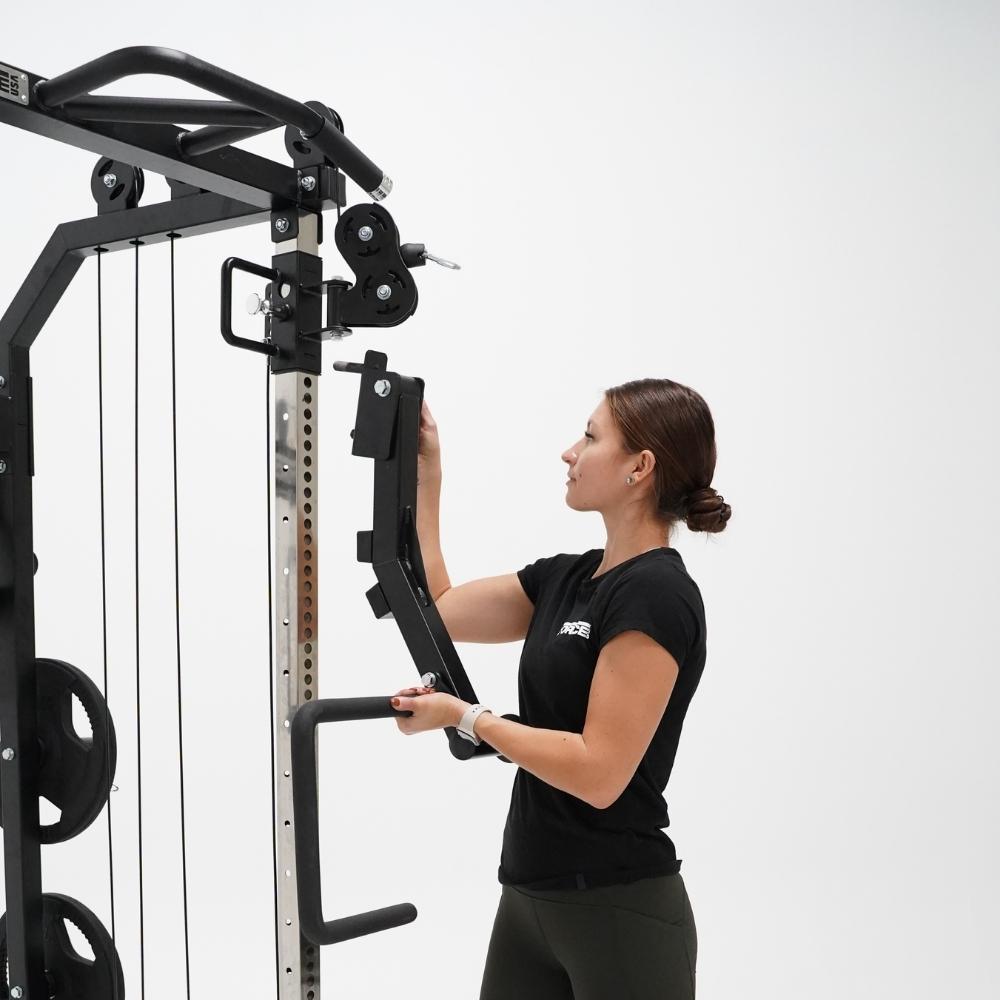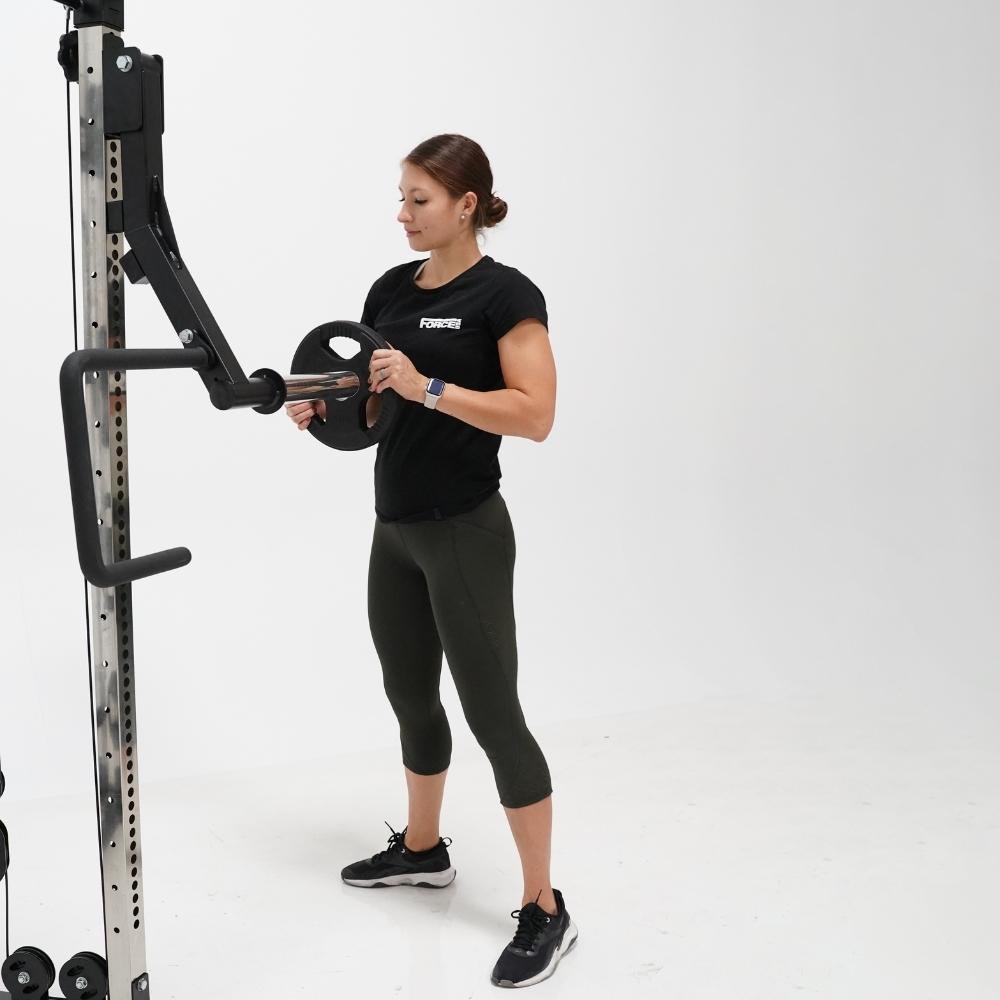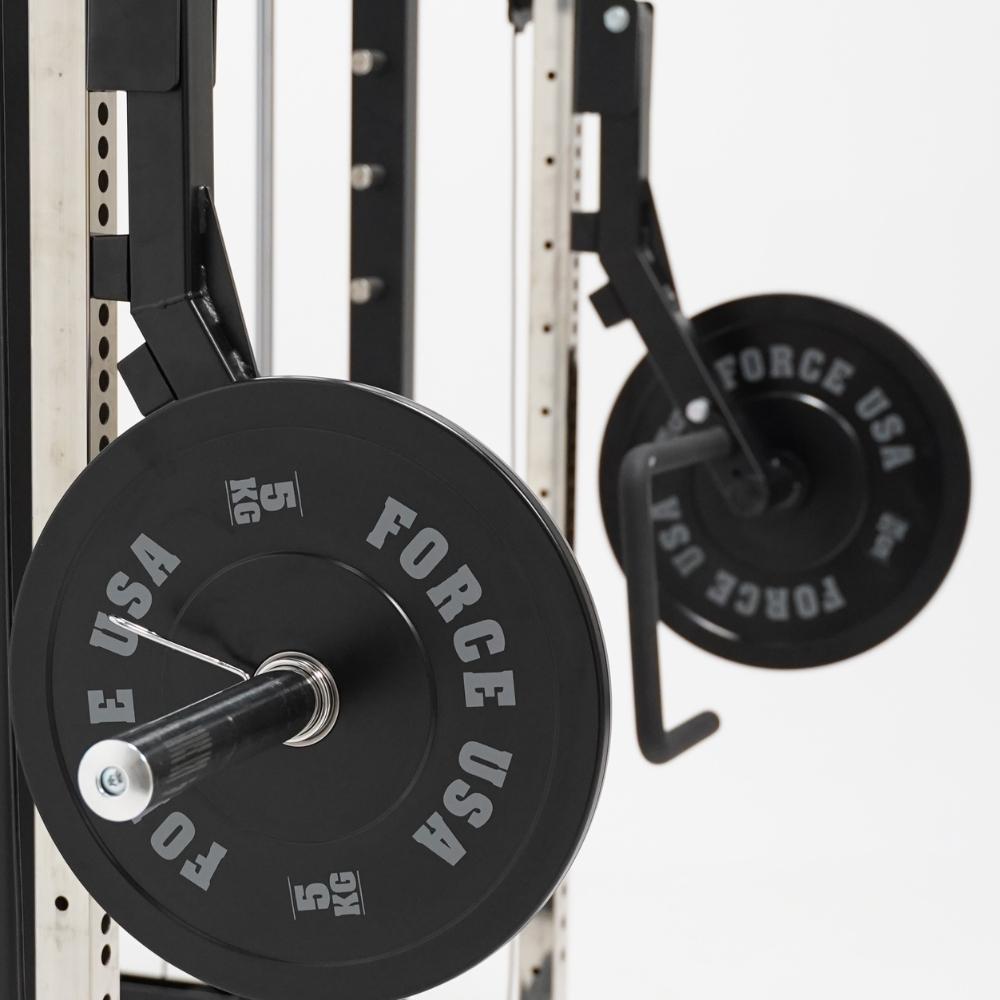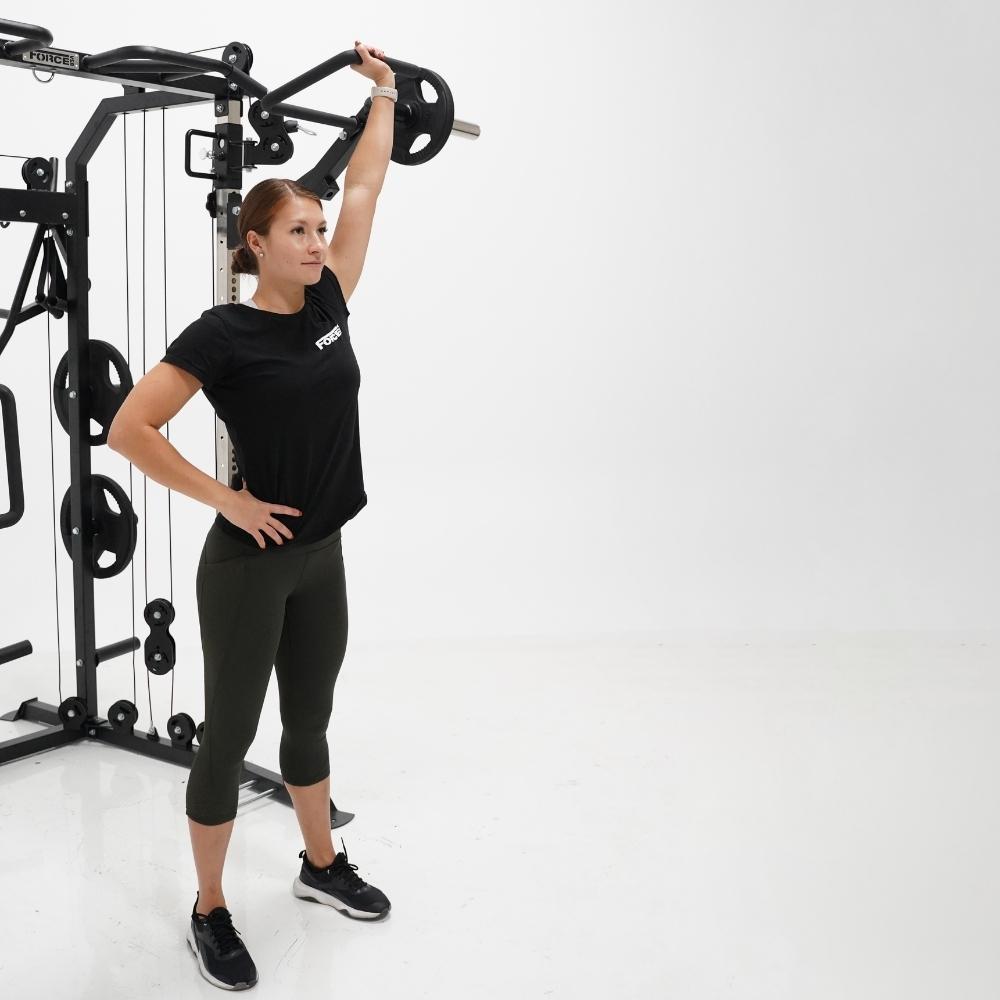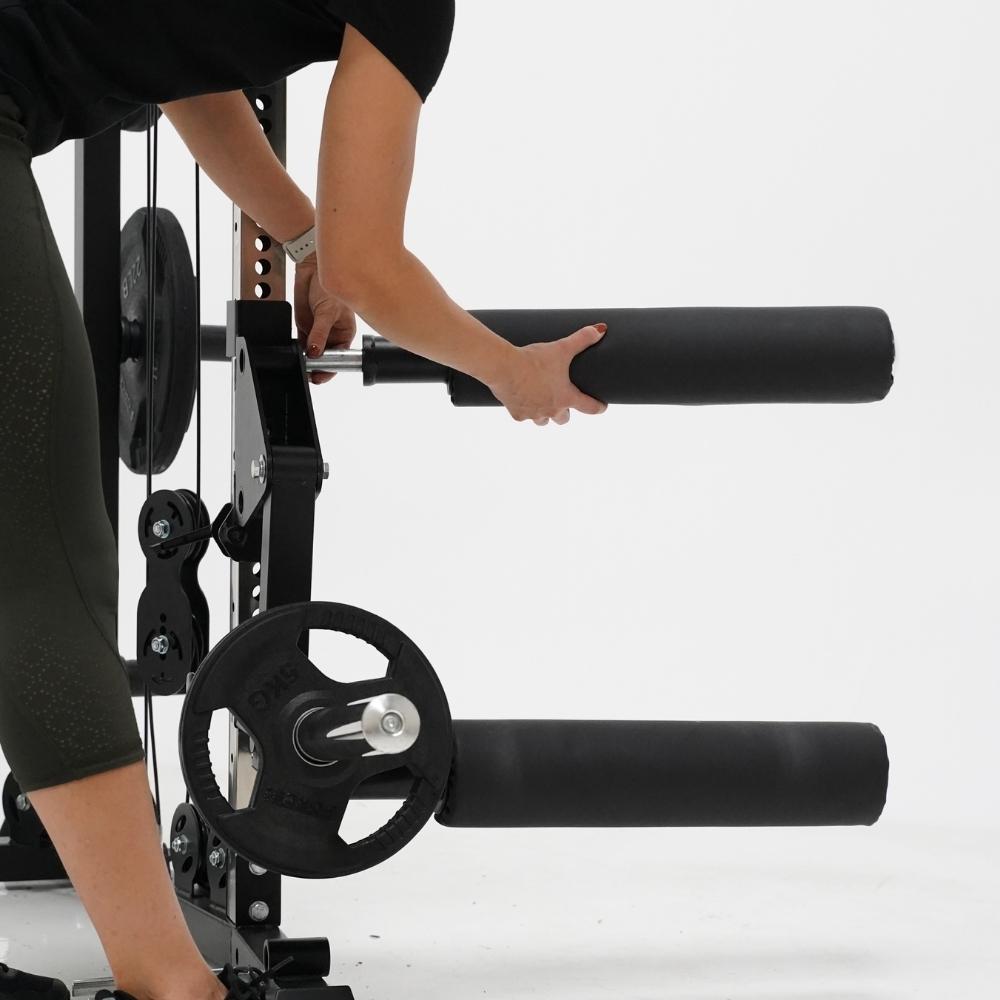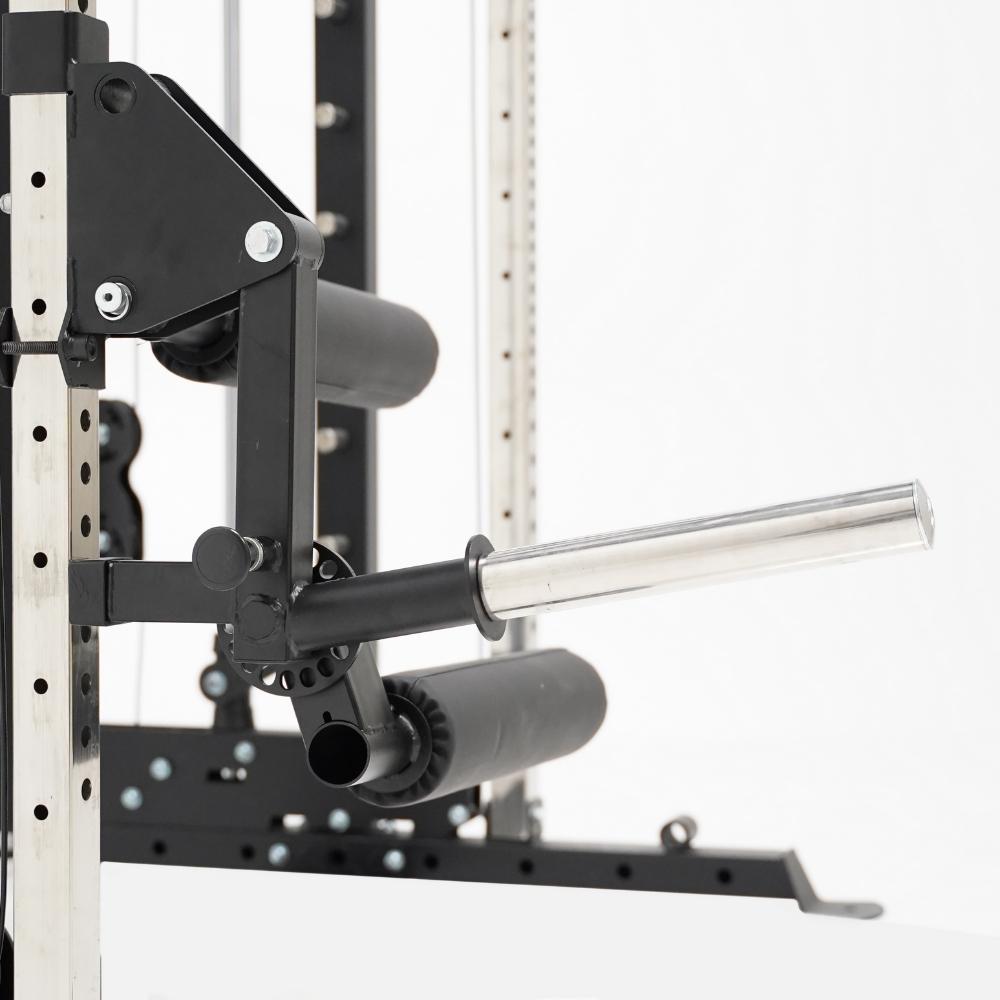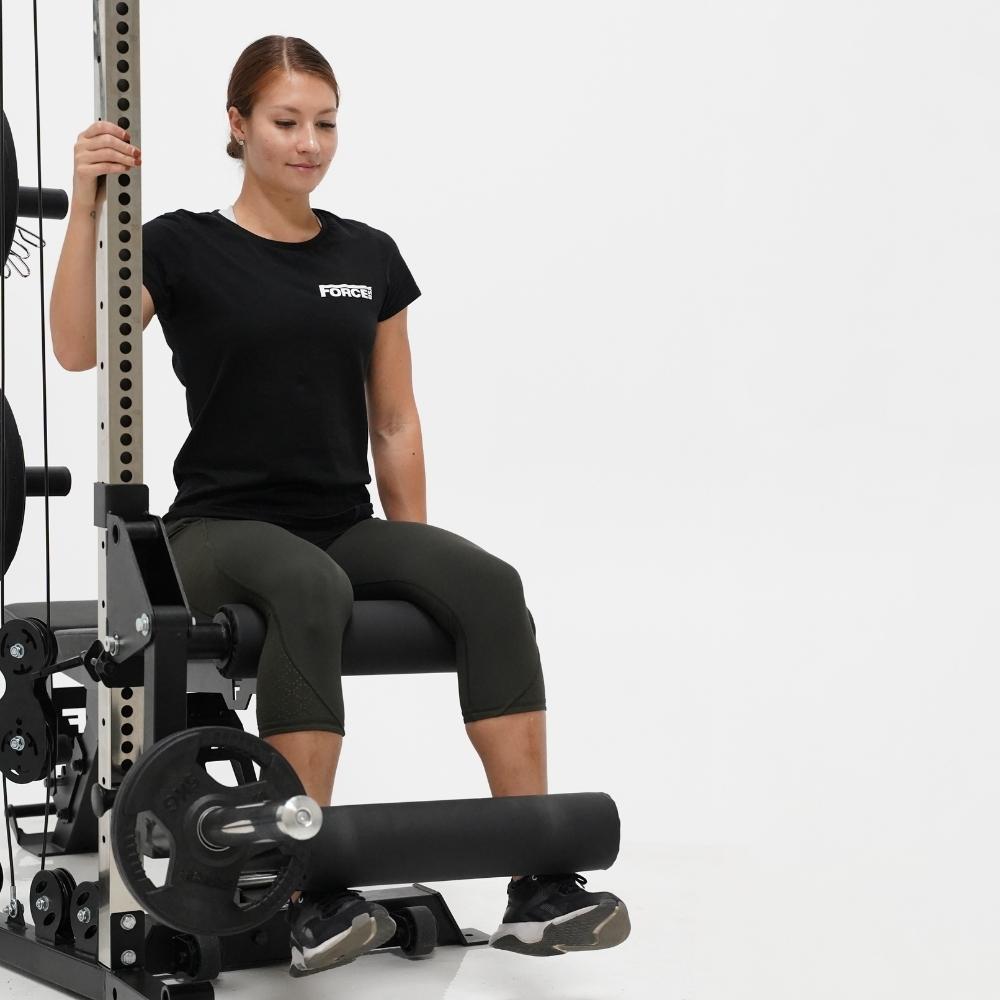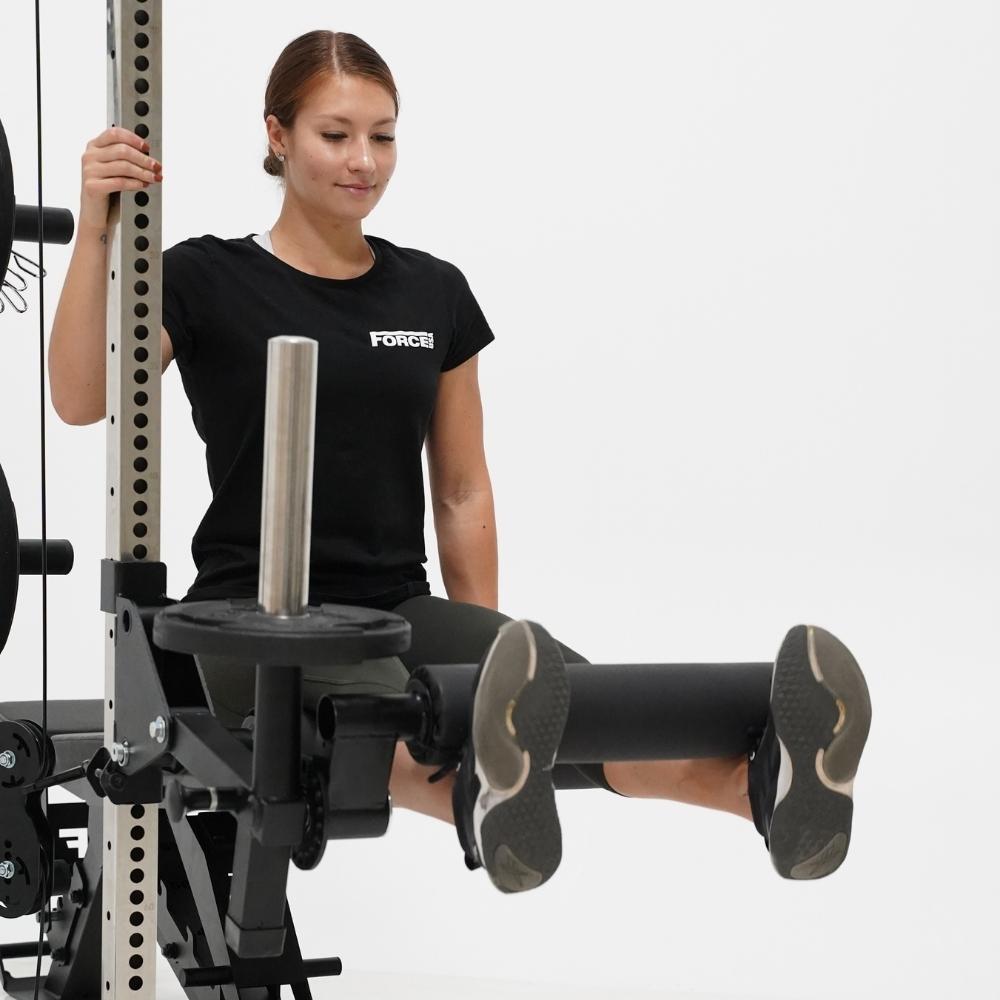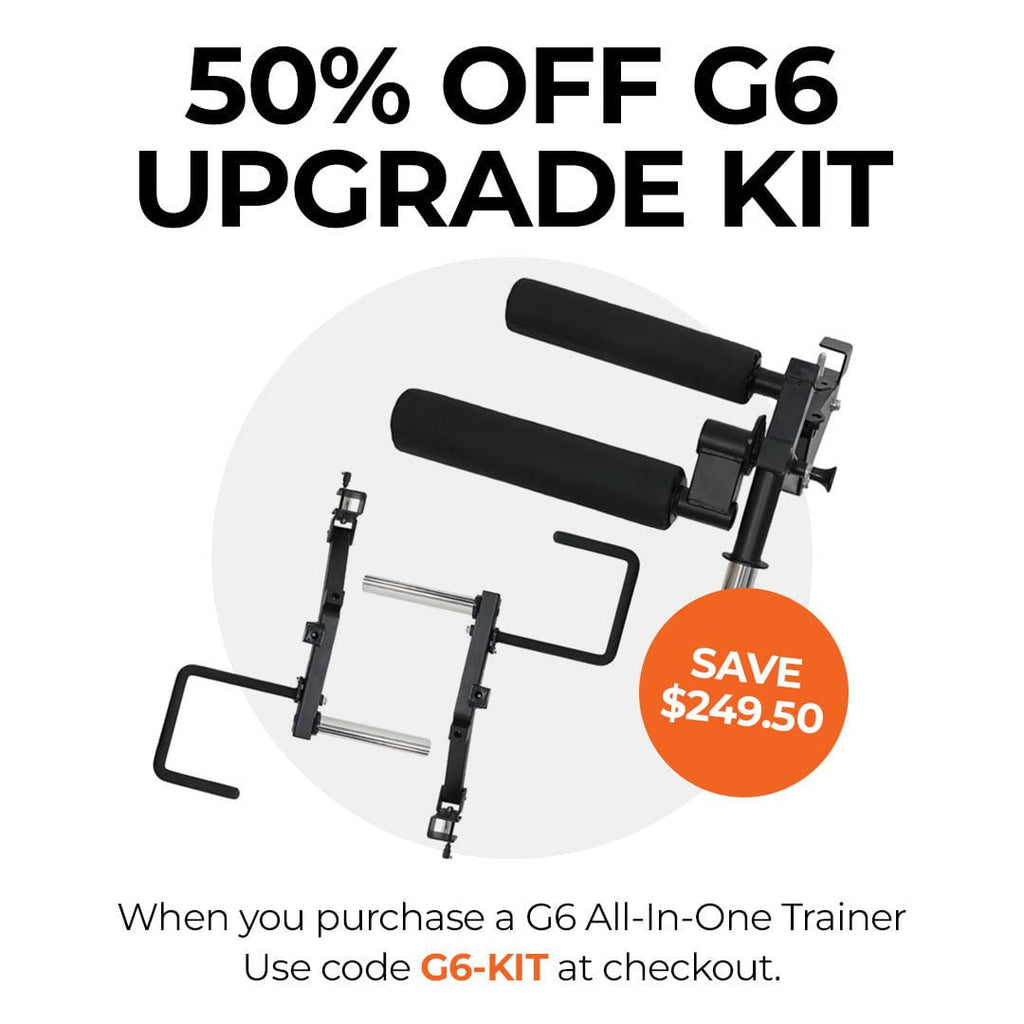 G6™ Upgrade Kit
Expand your current training and add more exercises to every workout with the Force USA® G6™ Upgrade Kit. This package includes two commercial-grade Jammer Arms for Bench Press, Shoulder Press and explosive work plus a super comfortable and supportive Leg Extension / Leg Curl Attachment for all of your favourite lower body exercises. This upgrade kit is only compatible with the current Force USA G6™ All-In-One Trainer.
CUSTOMERS ALSO BOUGHT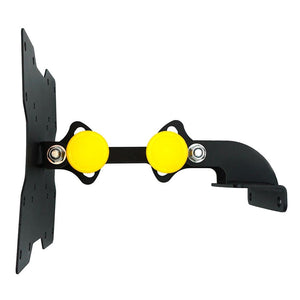 Keep up-to-date with your favourite tv shows, movies and programs all while working out on your G6, G12 or G20 All-In-One Trainer. The Force USA® TV Mounting Bracket Attachment is the perfect way to stay entertained while you train, allowing you to stream whatever keeps you motivated right from your phone! This innovative new space-saving TV mounting bracket bolts directly to the qualifying structures* with no drilling required!
---
Key Features
COMPLETE YOUR FORCE USA G6™

If you're looking to make more strength gains and dominate every session, then the Force USA® G6™ Upgrade Kit is your answer. It includes:

2 x Jammer Arms that can be easily attached to the upright for Bench Press, Shoulder Press and explosive work - finished with a high-grade black powder coating for added durability.
1 x Leg Extension / Leg Curl Attachment made with durable high-density sweat-resistant foam to help you isolate the Quads, Glutes, Hamstrings and Hips and get the most of leg day.

 
Specifications
Usage: Light Commercial
Compatible with:
If you are unsure on which version you have, please

 

reach out to our sales team
Includes:

2 x Jammer Arms
1 x Leg Extension/Leg Curl Attachment

Product Weight: 38 kgs
Warranty:

Frame: Lifetime
Parts: 2 Years
Labour: 90 Days
SIMILAR AVAILABLE PRODUCTS
Great product!!
Loved the accessories which made my gym complete for all body parts exercises!
Hi Surinder,
Thank you for your lovely feedback! Your satisfaction is our top priority, and we're grateful for your support. If you have any further questions or feedback, please don't hesitate to reach out.
Happy training!
GAF Team
Great product!!
A great addition to my G6!! Great price and super fast postage!! Brilliant!
Hi Phillip,
Thank you for sharing your positive experience with our upgrade kit! We're thrilled to hear that it was a great addition to your G6 and that you found the price and postage to be super fast. We strive to provide our customers with the best products and services possible and we're glad to have exceeded your expectations. Thank you for choosing GAF and we hope to serve you again in the future for your fitness needs!
Happy training!
GAF Team
Jammer Arms are a Must
Purchased the kit purely for the jammer arms (didn't even unwrap the leg extension) arms are nice and heavy and great quality - definitely worth the purchase but would be nice to buy them separately
Hi Todd,
Thank you for leaving a review, we're happy to know you are liking the quality of our G6 Upgrade Kit, we'll definitely take note of this so you can have options in the future!
We hope to see you again soon, happy training!
GAF Team
Great Addition to the G6
First up - Amazing service from G&F. Ordered on a Tuesday, arrived on Thursday.
Secondly - before ordering I wasn't 100% sure about the upgrade kit. I can already do damn near everything I wanted to on the G6 as is. But I decided to jump in anyway and am really glad I did. Have been playing around with it since it arrived and the jammer arms are awesome.
Some of the better exercises I am using it for are
- bench press (you get a nice deep stretch at the bottom, feels smooth),
- RDL's and deadlifts - again smooth motion, feels great for both movements. Note - for me facing away from the G6 was perfect for trap bar deadlifts style lifting, and facing towards the G6 was perfect for RDL style lifting.
- Standing shoulder press - starting at shoulder height with the safety pins is a great way to do rest pause training for shoulders - mine were smoked after doing this.
- A variety of rows - chest supported on my bench or just bent over - both versions felt great and got a terrific mind muscle connection.
CONS - The jammer arms can be a bit fiddly to set up. I don't mind but my fiance might struggle to get them in place (they are heavy and awkward).
Also I can't really see myself ever using the leg extension/curl attachment. It is extra fiddly to set up and never felt that ergonomic plus I just prefer compound lifts. It would just take way too much set up time and faffing about to do for an isolation exercise. Plus it takes up a lot of space in my home gym. It will probably live in my storage shed.
All in all though the jammer arms are so good I would still absolutely recommend the purchase of the upgrade kit. You could in all honesty get an incredible full body workout in just using them and nothing else. They provide some really great workout options alongside all the other things you can already do on the G6. Money well spent.