---
Super convenient workout bench which can easily be folded flat for convenient storage when not in use. Perform all of your favourite bench exercises such as bench press, incline bench press, decline bench press, military press, bent over rows, flyes and many other free weight exercises then simply fold up the bench and store it in your wardrobe or under the bed.
Max User Weight: 220KG
Ideal for Home Use.
Folds down for easy storage.
Adjustable from Flat to Incline and Decline positions.
Dual rear wheels for easy transport.
Can be used in 6 different angled positions from decline to flat to incline.
SteelForce™ Structural Integrity – Built to last high quality heavy-gauge steel.
DuraCore™ High Density Foam Padding – Strong and durable high density gym quality foam padding.
VorTex™ Upholstery – Commercial grade upholstery which has a rip-stop feature.
EcoCoat™ – Environmentally friendly powder coating.
Sewn Seats – ?Not only do they feature VorTex™ Upholstery, they look nicer too. Sewn seats are more comfortable and will last longer than vinyl seats that are just stretched or stapled on.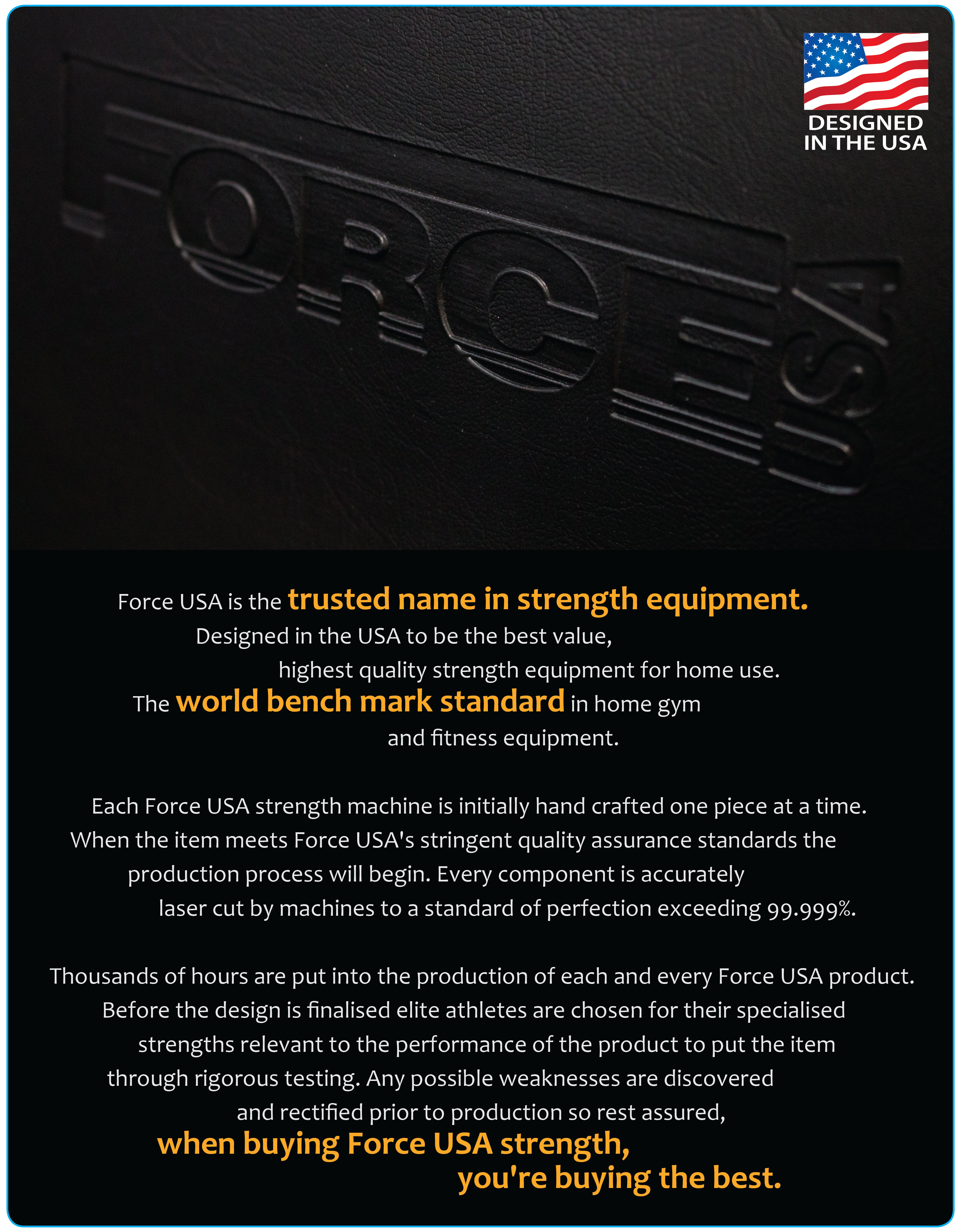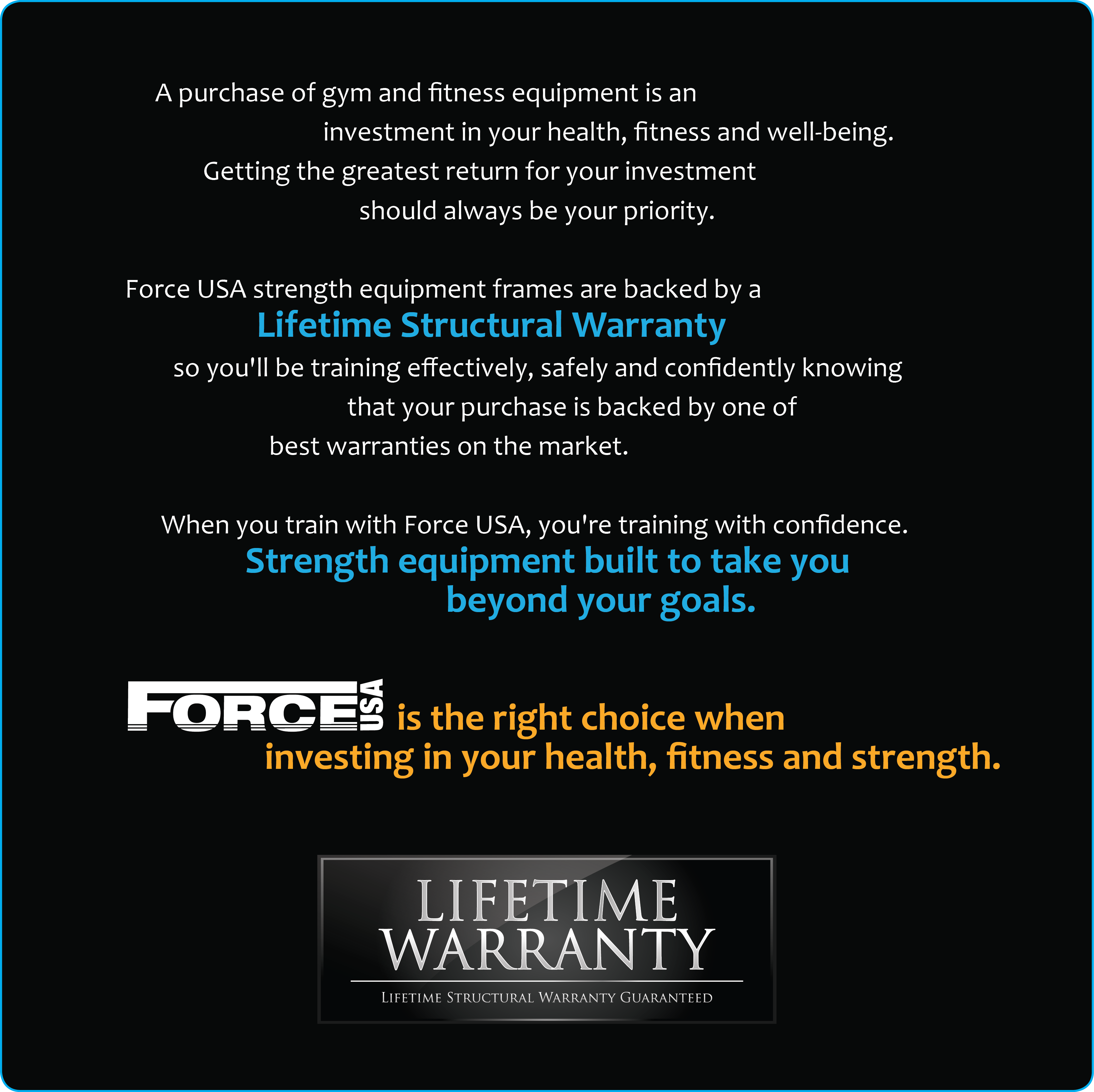 Great bench for home use!
REALLY great bench for home use, very light (10kg), easy to move around and holds enough weight for me! VERY VERY HAPPY with it! :)
Love it
Really great bench. Slowly building up our home gym and glad we made this purchase!
Force USA Folding FID Bench for Home Use
Great value for $$
Great quality for a very reasonable price, does everything its meant to & comfy to use..