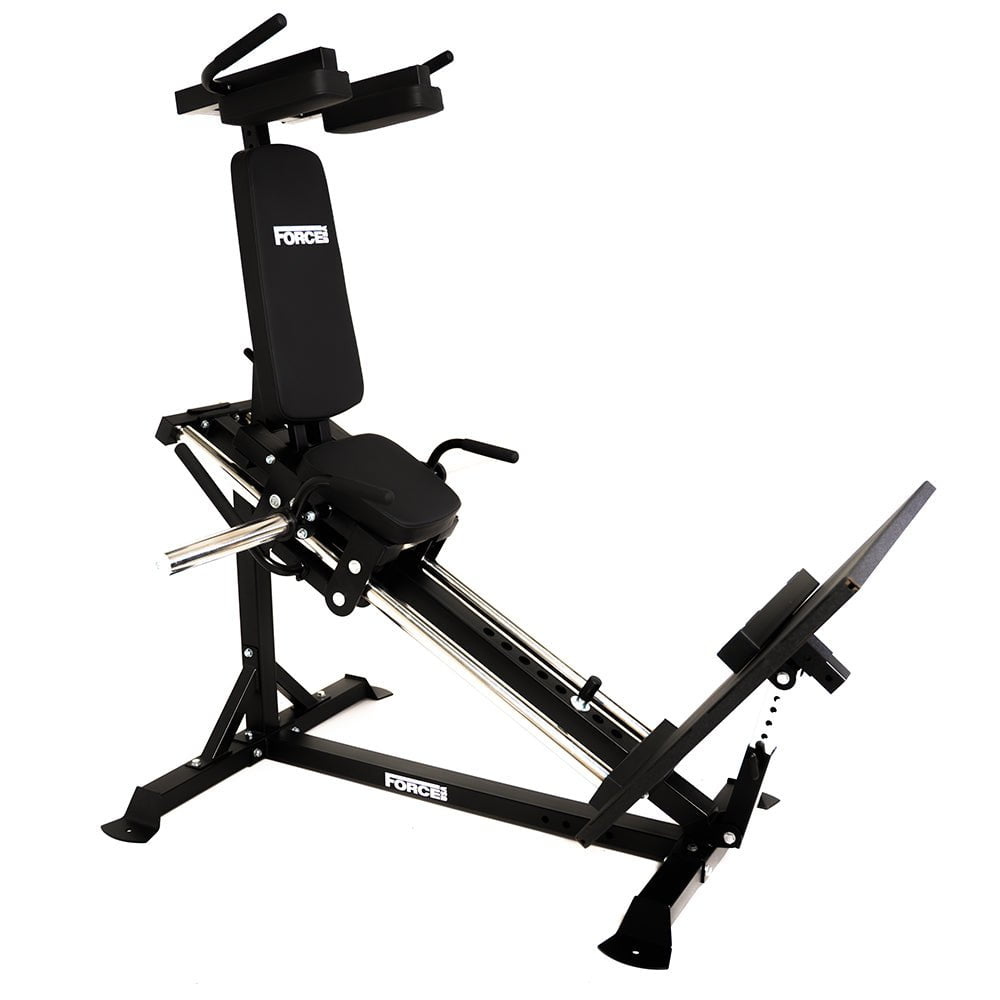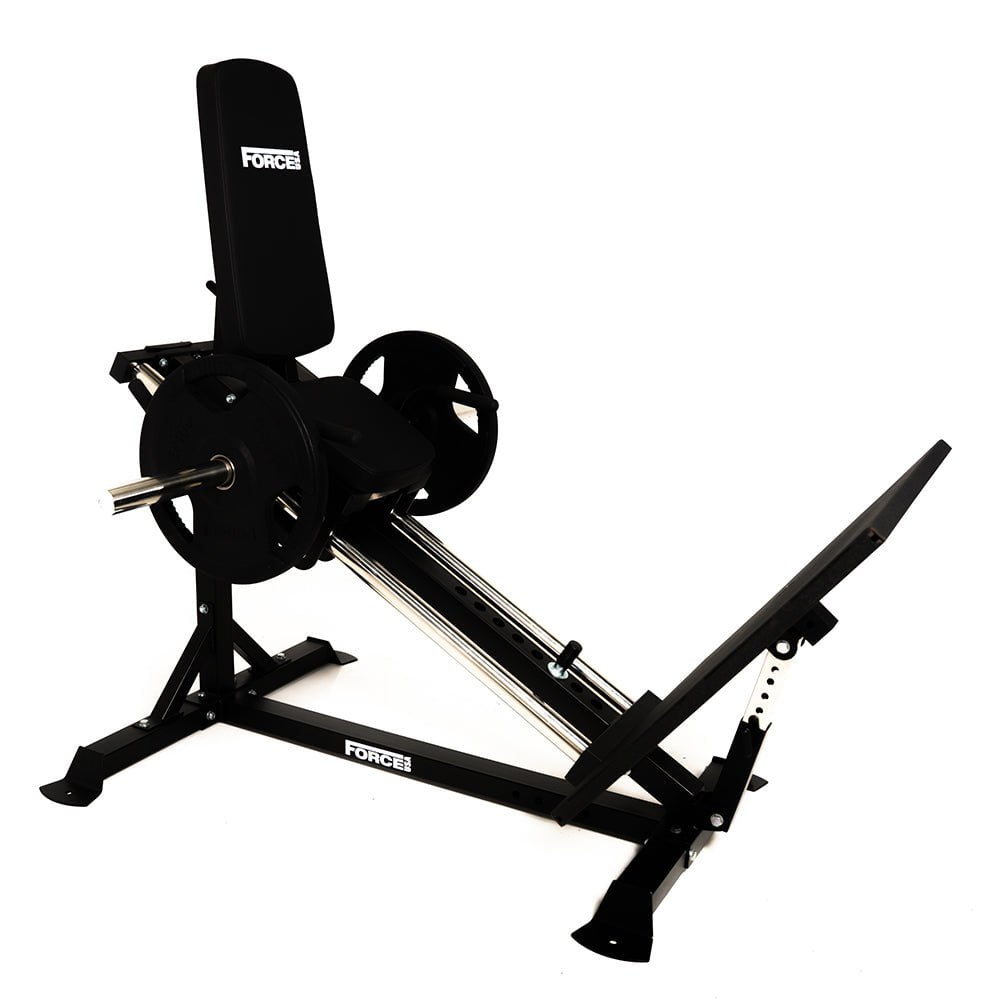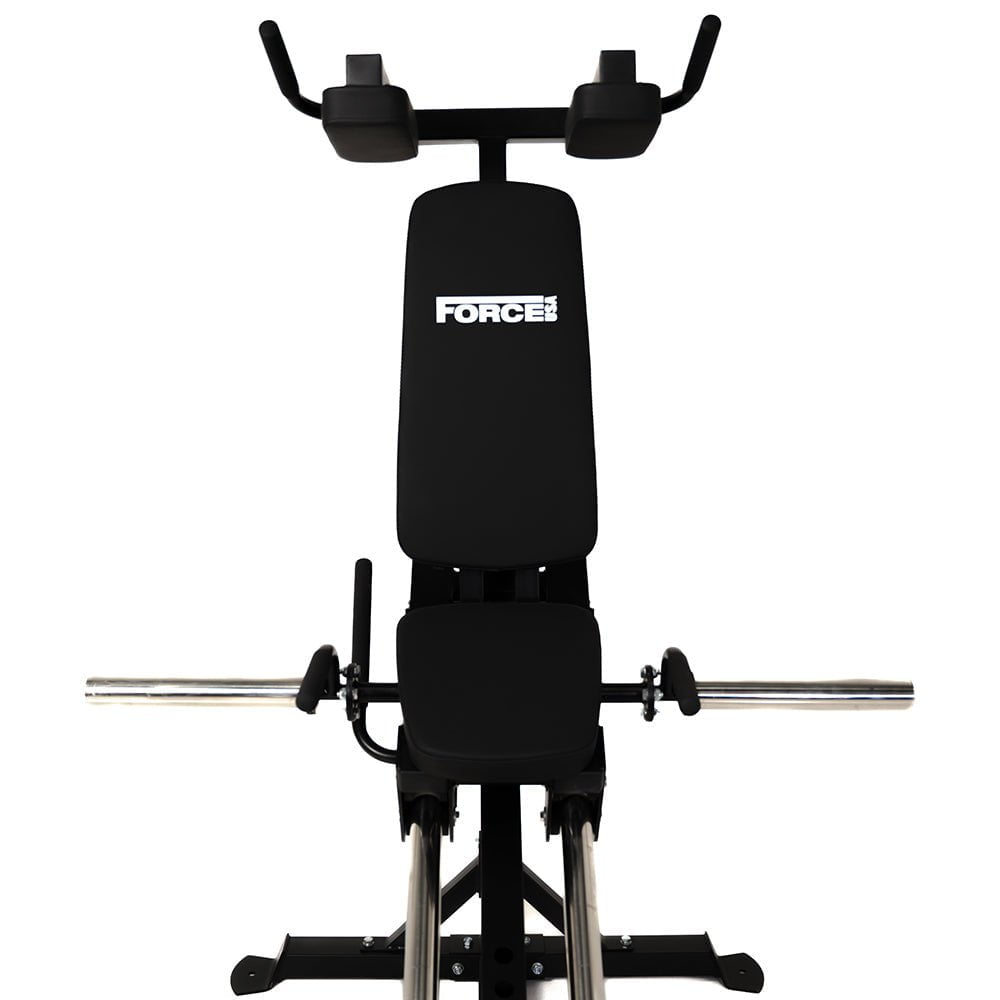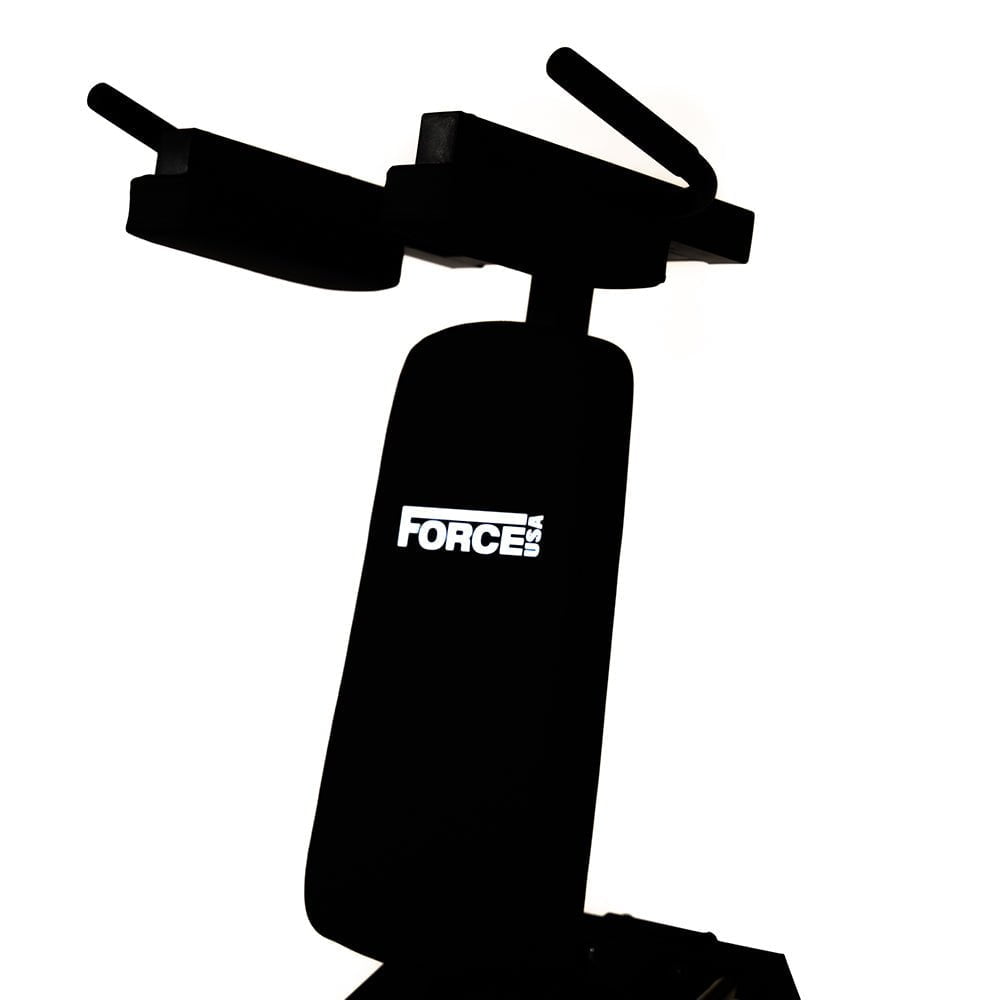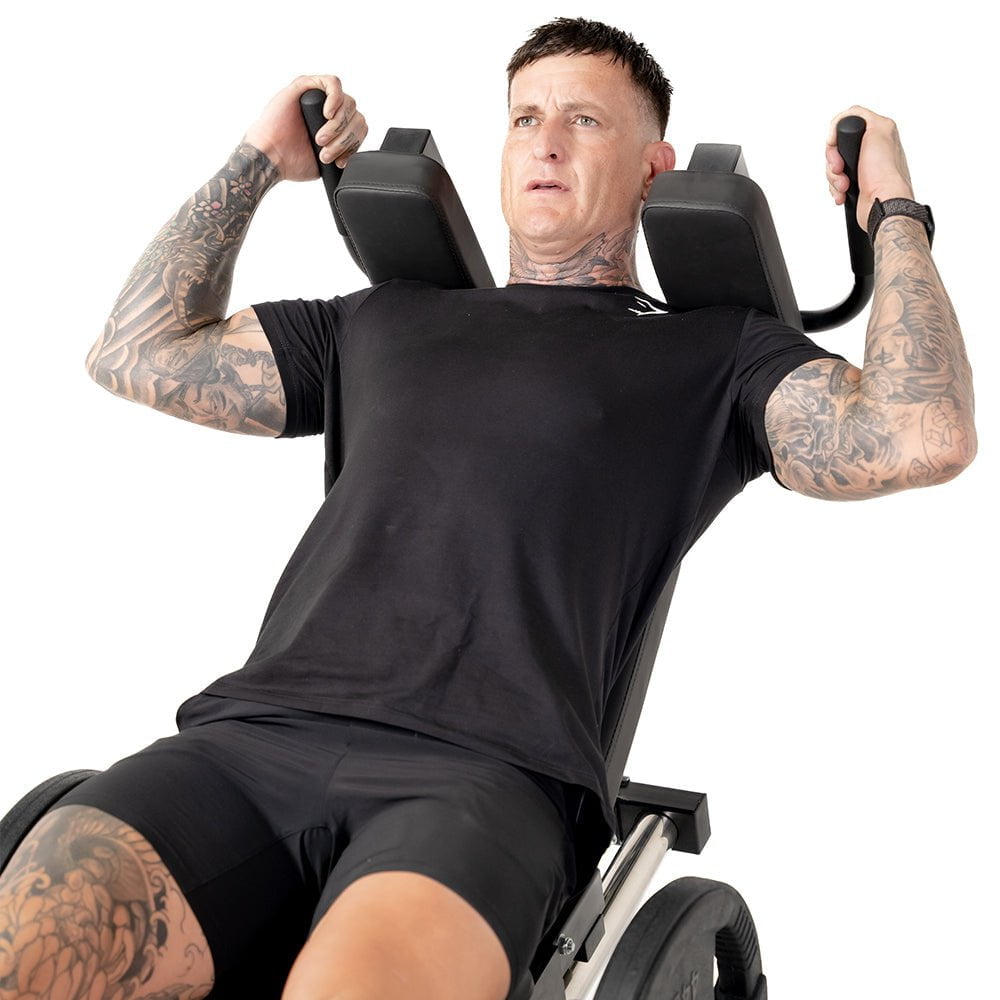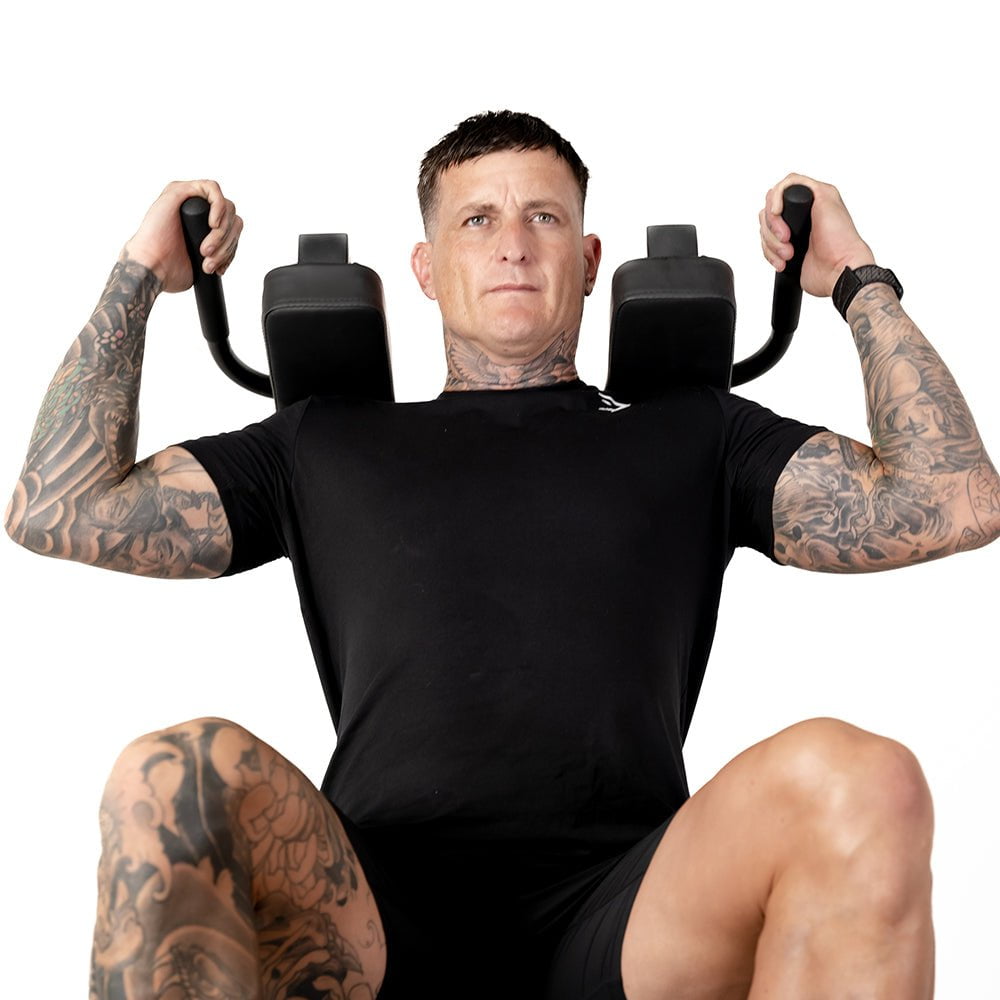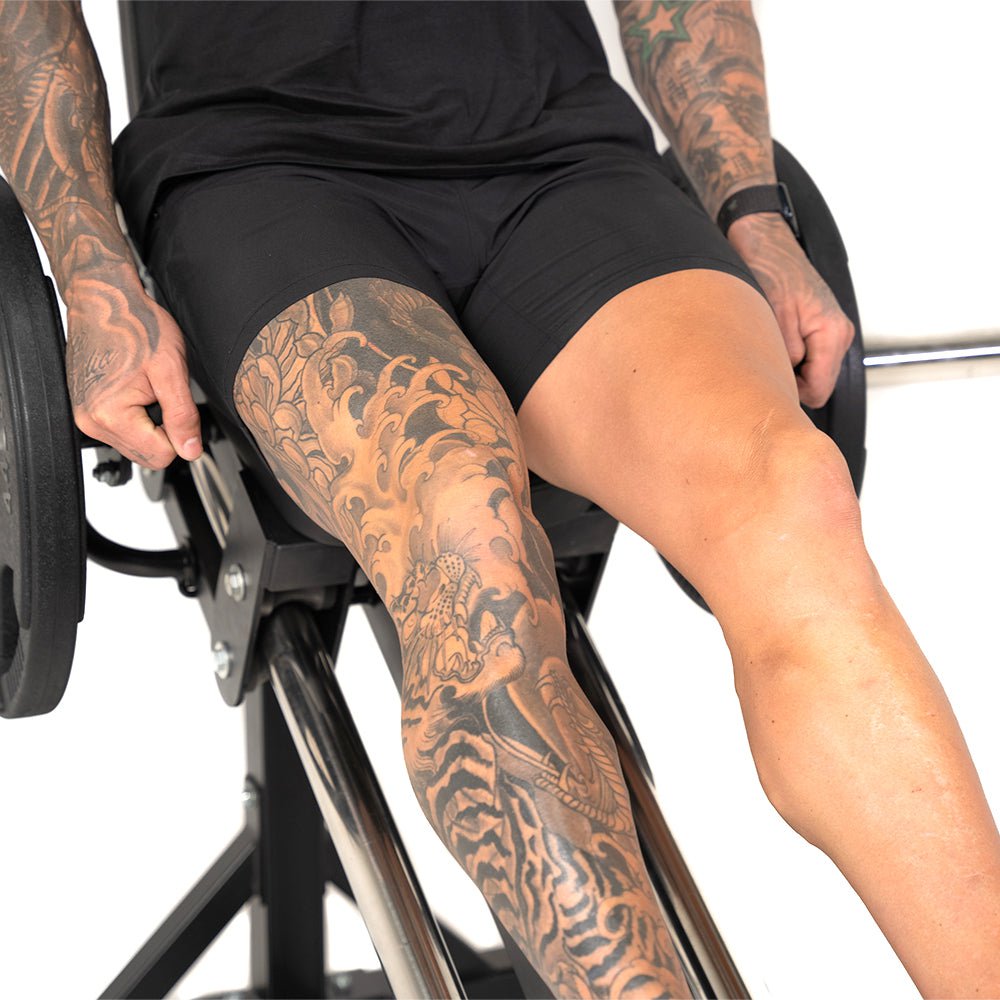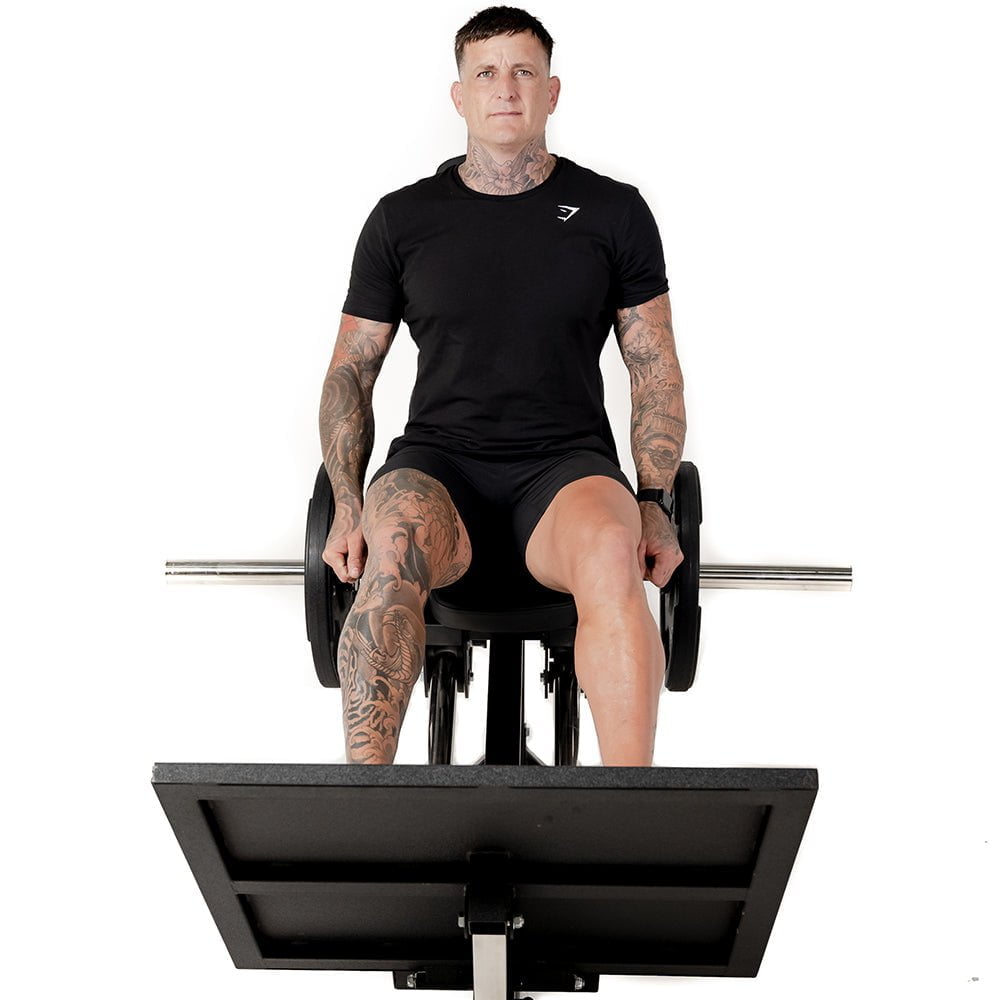 Compact Standing Leg Press & Hack Squat
Introducing the world first Compact Standing Leg Press & Hack Squat by Force USA. Get the complete leg workout in one machine with this versatile and space-saving piece of equipment. Designed for both home gyms and small fitness studios, this machine is the perfect solution for those with limited space. No need to compromise on the quality of your workout just because of space constraints. With the Compact Standing Leg Press & Hack Squat, you can target multiple muscle groups in your legs with ease and comfort. Whether you're looking to build strength or improve your form, this machine has got you covered.
---
KEY FEATURES
MULTI-EXERCISE CAPABILITY

With the addition of a detachable calf block, the Compact Standing Leg Press & Hack Squat provides not just two, but three exercises in one machine. This allows you to target multiple muscle groups. The leg press works your quadriceps, the hack squat works your glutes and hamstrings, and the calf block works your calf muscles. With triple functionality, you can get a full leg workout without having to switch between machines.


ENDLESS VERSATILITY

The Compact Standing Leg Press & Hack Squat features an extra large foot plate (80cm W x 70cm H), enabling the ability for wide sumo squats. The super grippy foot plate surface provides peace of mind during your workout, giving you the confidence to perform your exercises with ease. The low traverse point also allows for full range of depth, ensuring that you can target all the right muscle groups during your workout.


ADJUSTABLE BACK PAD

The back pad on the Compact Standing Leg Press & Hack Squat is adjustable, allowing you to customise your workout to your comfort level. With the ability to adjust from flat to a full 90 degrees, you can find the perfect angle for your exercise.


SPACE-SAVING DESIGN

The compact design of this machine makes it perfect for those with limited space in their home gym. It can easily fit into a corner or against a wall, saving you valuable floor space.


HEAVY DUTY CONSTRUCTION

The Compact Standing Leg Press & Hack Squat is built with a sturdy steel frame that can withstand heavy weights and frequent use. It's a durable and reliable piece of equipment that will last for years to come.

SPECIFICATIONS
Usage: Light Commercial
Important Specs:

Sleeve length: 33cm
Rail angle: 60 Degrees
Leg Press plate: 80 cm (W) x 70 cm (L)
Back rest: 62cm (L) x 32cm (W)
Seat pad: 33cm (L) x 32cm (W)

Product Weight: 98kg
Weight Capacity: 300kg
Dimensions: 132cm (W) x 165cm (D) x 145cm (H)
Warranty:

Frame: Lifetime
Parts: 2 years
Labour: 1 year
Upholstery: 90 days
SIMILAR AVAILABLE PRODUCTS
Easy to use and compact
I have a bad back and i like the seat position as it reduces the load on my spine l also like the large foot plate which provides a range of foot position options. Although i have not fully tried the hack squat option yet
much smaller footprint to a traditional leg press
Great customer service and top notch machine.
This machine looks great, easily changes between uses, provides wonderful support for your back, and is easy to get in and out of. The machine glides smoothly throughout the movements. I also had great customer service from GAF which was a big deciding factor to purchase this machine. So glad I did. THanks GAF.
Hi Stacey,
Thank you for your kind feedback, we appreciate your kind words about our service and our product. We value you as our customer and we will continue to provide you quality products and excellent service :)
Happy training!
GAF Team
Compact Standing Leg Press & Hack Squat
Great machine, slight problem is getting depth if you a shorter than 6ft. But there are some ways to get around it. Overall happy.
Hi Sunny,
Thank you for your feedback. We appreciate your support and we hope to see you again soon.
Happy training!
GAF Team
Versatile compact 3 in 1 leg machine!
I was in search for a machine as a last piece of my garage home gym set up. Due to the limited space I can work on it is almost impossible to find a decent leg machine. Not until I found this machine on gym and fitness website, it simply ticked all boxes that I need. It is compact and very versatile being able to do not one but three different leg exercises. And the price is very reasonable coming from a well reviewed brand on the web. Very easy to assemble with the manual that comes is in detail step by step. Being someone that weighs over 100kgs it very feels smooth, quite and very secure on the groud. I personally couldn't fault this awesome equipment, perfect for a home gym set up!
Hi Karl,
Thank you for taking the time to write your review! We're happy to hear you found the leg press & hack squat machine to be exactly what you are looking for. We appreciate your support and we look forward to serving you again in the future.
Happy training!
GAF Team
Compact and mighty
I have been using this leg press/hack squat for about 2 weeks, and I'm really enjoying it! It has a small footprint, which is great for a garage gym. It feels like it is quite sturdy, and I love the huge foot plate which allows for multiple leg angles. The pads and covering material feels good quality, as do the bars and construction. I have been able to do calf raises ("seated" or standing), hack squats, and leg press. I have a lot of fun using it! I find it convenient that changing it from hack squat to leg press set ups does not take a lot of steps (really, all you have to do is adjust the angle of the seat, and possibly the height of the shoulder pad but I usually remove them).
Some minor cons: the locking mechanism is a little fiddly at first, but it doesn't take long to get used to. It's difficult to get to full hack squat depth (I am 178cm tall), but might be easier for taller people, and might be rectified using some blocks ratchet strapped to the foot plate. The rollers feel a little wobbly when using it in the hack squat position. Removing the hack squat shoulder pads is a bit difficult, but maybe that's a good thing so they don't come out while you are using it.
Hi Tim,
Thank you for sharing your feedback and experience with the leg press/hack squat machine! It's great to hear that you're enjoying the compact design and sturdy construction.
Regarding the cons you mentioned, we appreciate the feedback. We understand that it may be difficult to get to full hack squat depth depending on height, but we appreciate the suggestion of using blocks to rectify this. We will also take note of the feedback regarding the rollers feeling a little wobbly and the difficulty in removing the hack squat shoulder pads.
Overall, we're happy to hear that you're having fun using the machine and that it's a convenient addition to your garage gym. Thank you again for your detailed review and for sharing photos and a video of the leg press/hack squat in action!
Happy training!
GAF Team