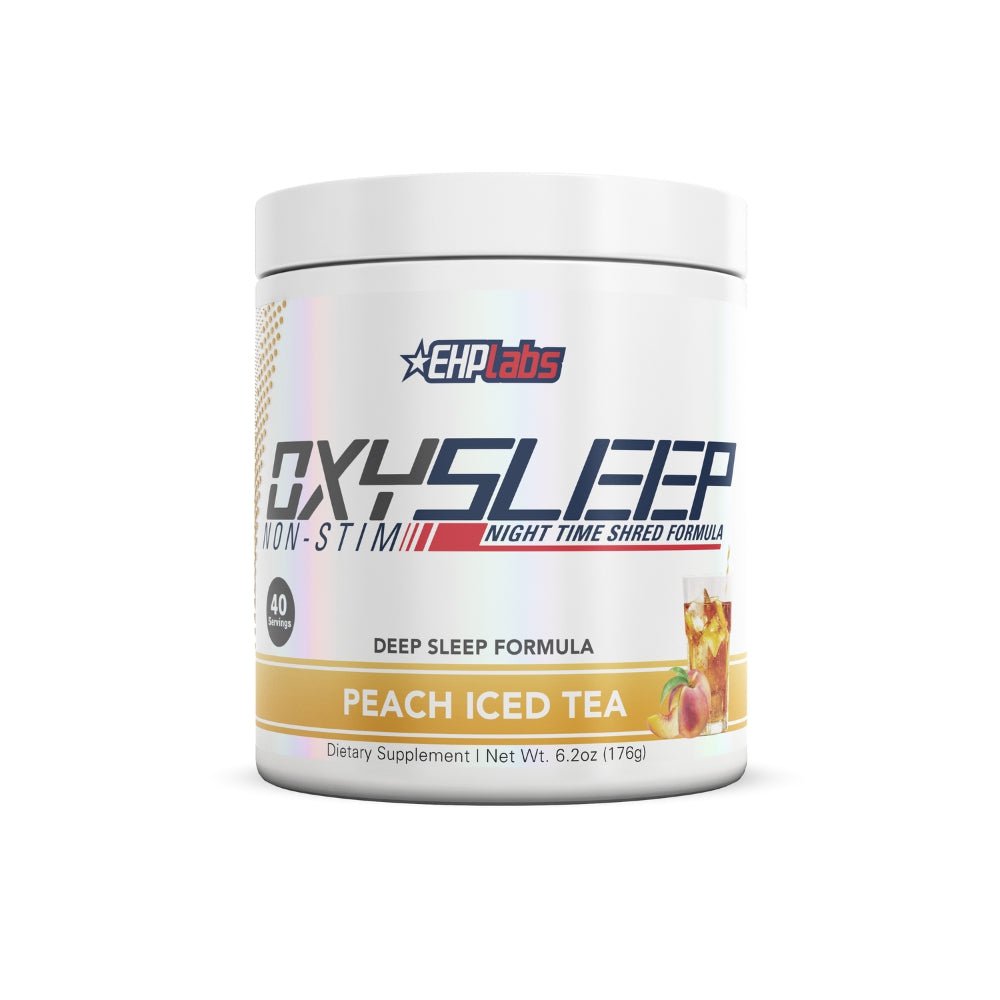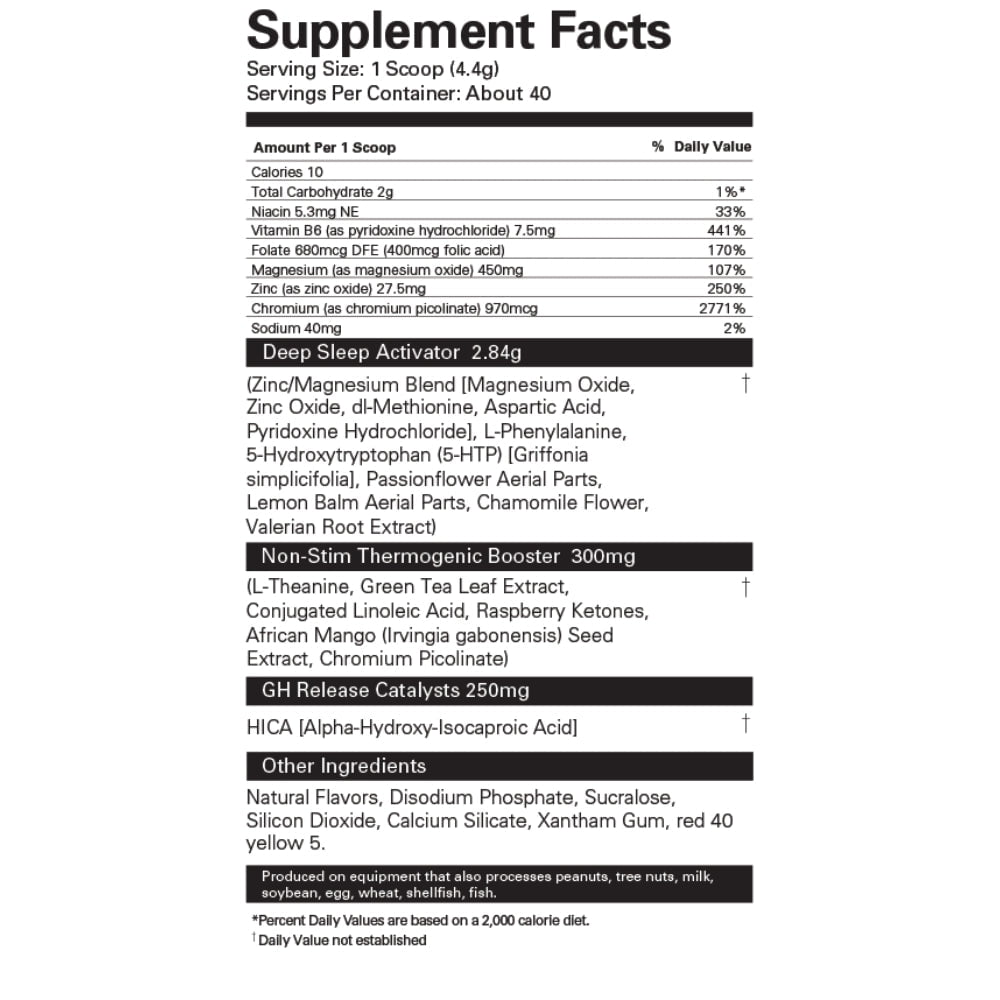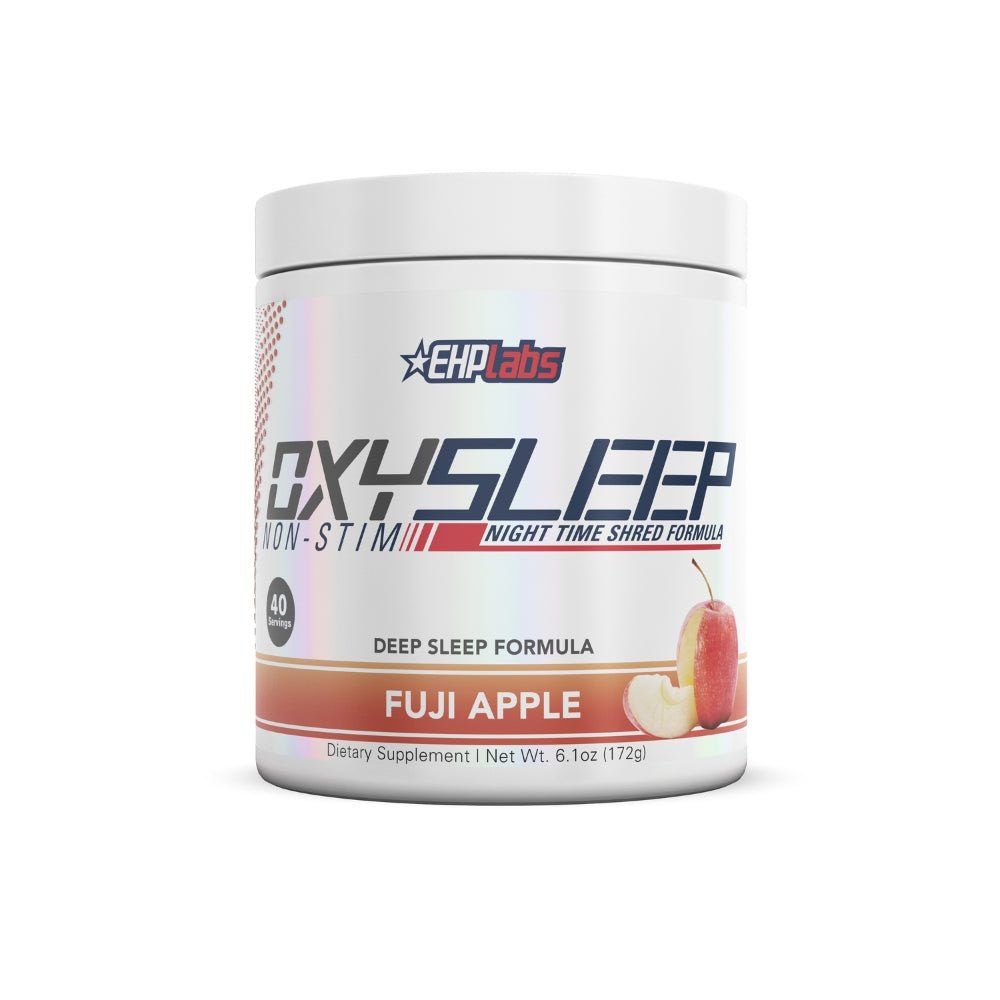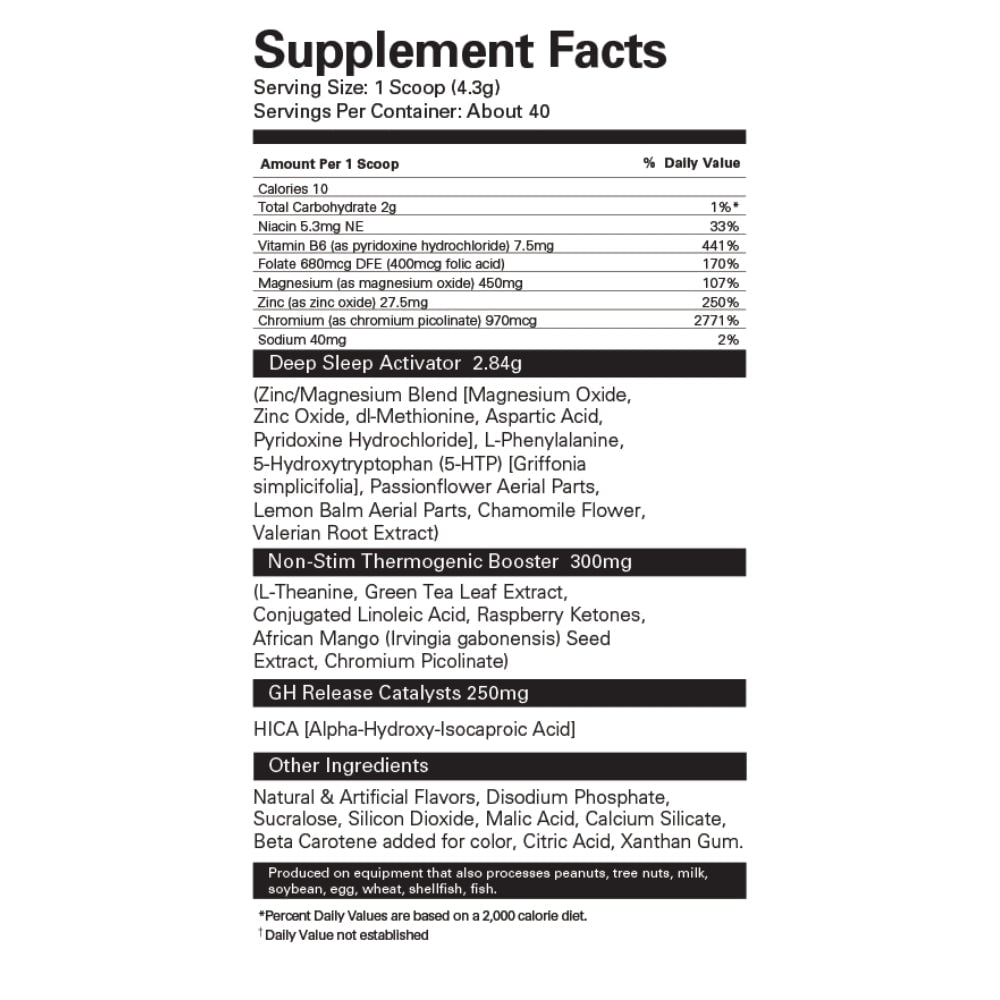 Oxysleep
With Oxy Sleep, you'll wake up feeling refreshed and rejuvenated. This supplement can have a positive impact on multiple aspects of your health including: improved insulin sensitivity during the day, better regulation of hunger, faster recovery between workouts, increased energy and reduced drowsiness. EHP Labs packed this supplement with powerful sleep-inducing ingredients that also provid solid antioxidant support, hormonal level stabilisation (including testosterone) that ultimately make it easier falling asleep and reduces restless nights. Don't let poor sleep hold you back, try OxySleep and see the difference for yourself.
---
Key Features
OPTIMISE RECOVERY THE RIGHT WAY

Make sure you are that you are ready to sleep as you may experience tiredness soon after consuming OxySleep. As you get ready for bedtime, mix 1 scoop of OxySleep with 250mL chilled water and consume 15 minutes before heading to bed.

SPECIFICATIONS
Available in:

40 Serves - Peach Iced Tea
40 Serves - Fuji Apple
Other Information:
Each Scoop Contains:

Deep Sleep Activator (2.84g)

Non-Stim Thermogenic Booster (300 mg)

GH Release Catalysts (250 mg)
See the product's nutrition information label for safety information and considerations.

SIMILAR AVAILABLE PRODUCTS
Hi Scott,
Thank you for your review of the Oxysleep! We're glad to hear that you find its taste enjoyable and that it helps you to have a restful sleep after a workout. We appreciate your feedback and hope that the Oxysleep continues to meet your expectations.
Happy exercising!
GAF Team