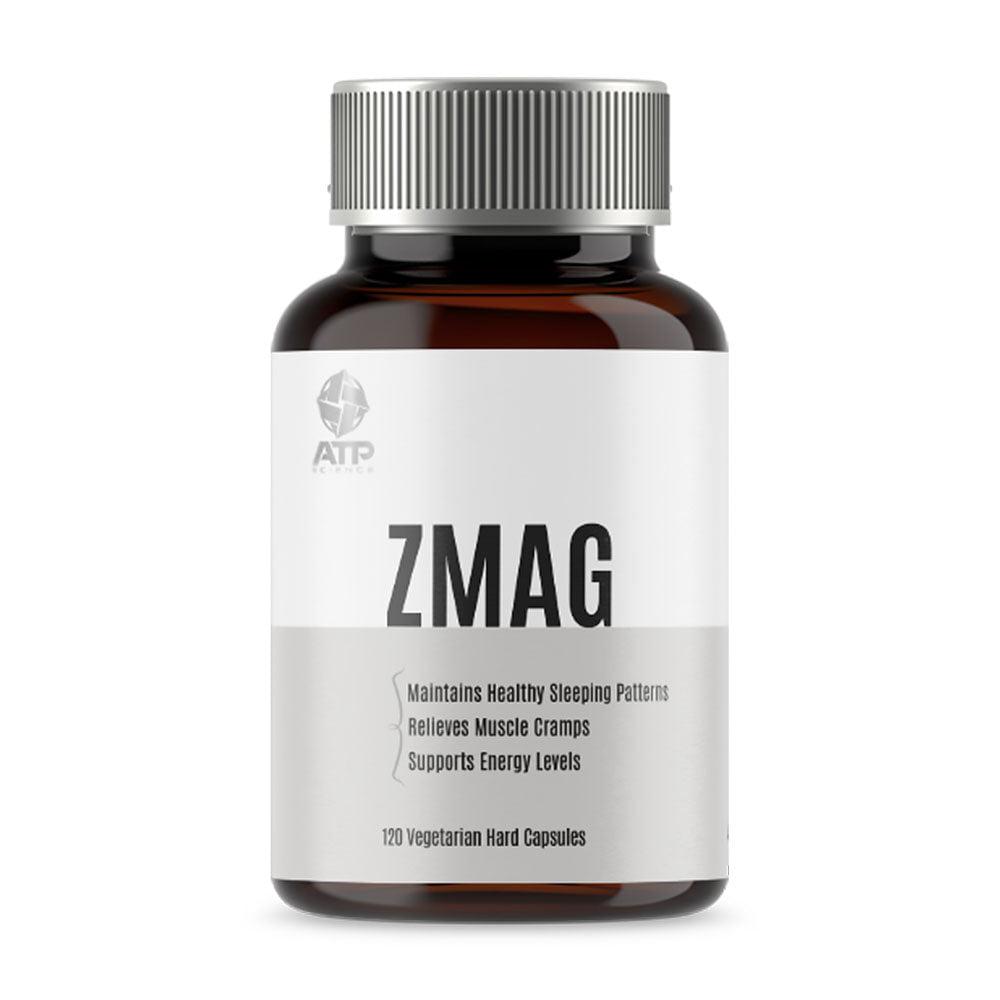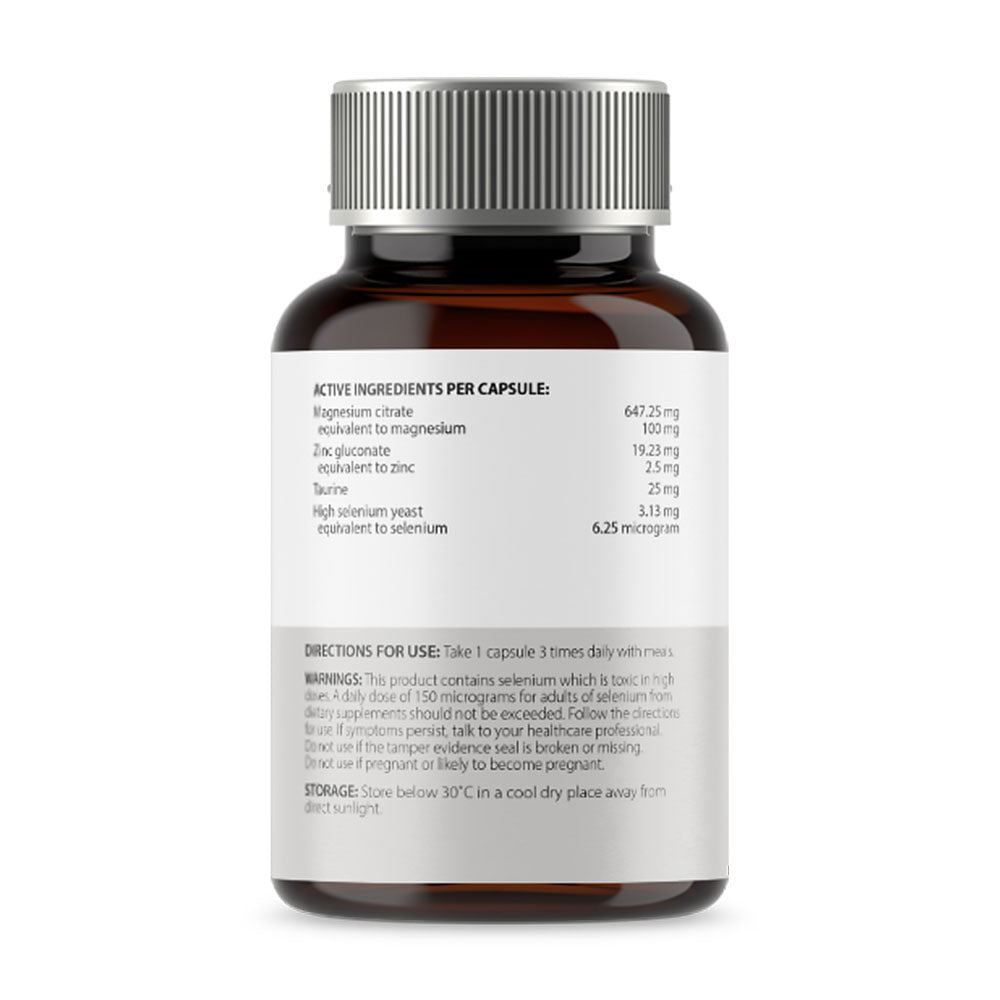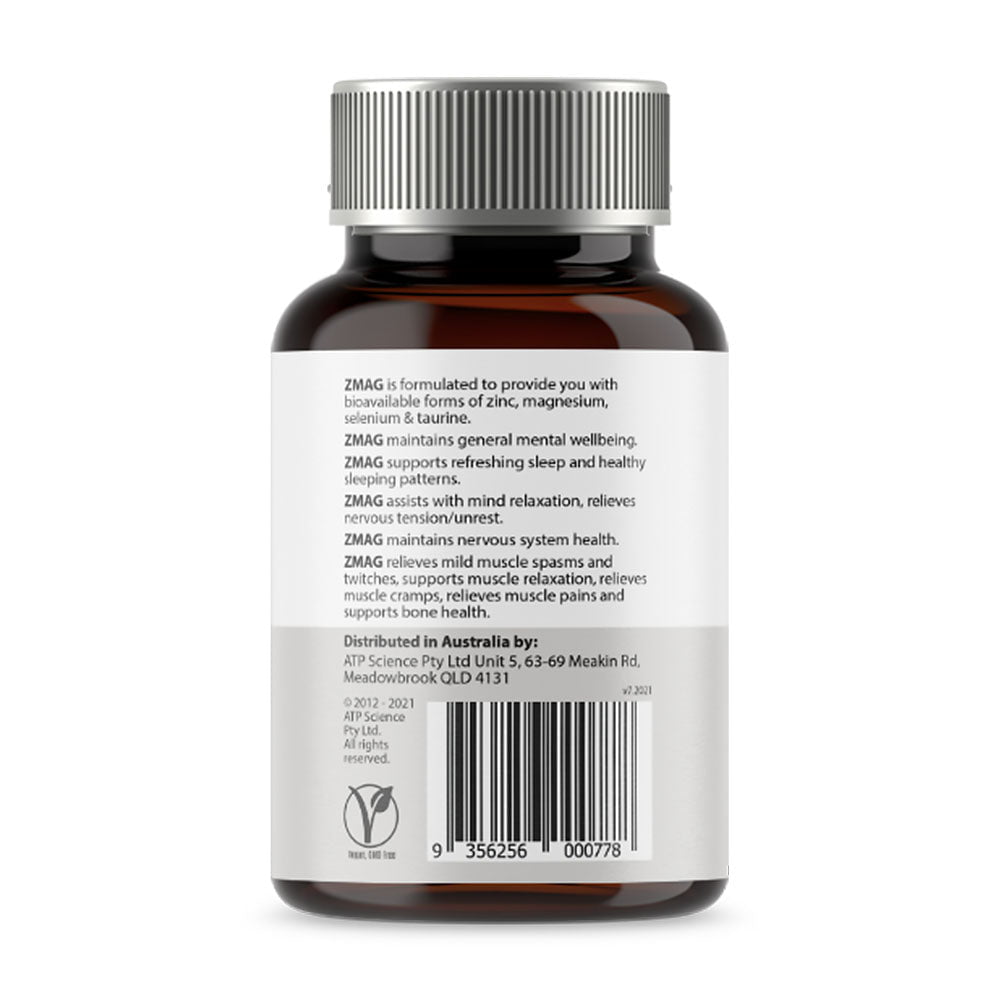 Zmag
Support muscle relaxation, healthy sleeping patterns as well as enhance immunity with the help of Z-MAG. A therapeutic product from ATP Science designed to provide essential minerals for key metabolic processes. This vegan-friendly and non-GMO formula contains magnesium citrate, zinc gluconate, organic selenium, and taurine, providing the essential nutrients that are often left depleted by modern Western diets. Z-MAG is also beneficial for maintaining bone health, supporting energy levels, and assisting with mind relaxation.
---
KEY FEATURES
ACTIVELY REPLENISH

With the amount of processed foods and low level of vegetables that make up the typical Western diet, it's becoming harder and harder to reach your recommended daily intake of essential nutrients and minerals. And if you're living an active lifestyle, you will be using, depleting and excreting a lot more essential nutrients than the average person. So actively pursuing nutrients to replenish your stores is a must and Z-MAG paired with a healthy, well balanced diet will have all your bases covered.


Z-MAG BENEFITS

ATP Science Z-MAG is a therapeutic product formulated with a combination of ingredients that have been found to:

Maintain/support energy levels.
Support healthy immune system function.
Maintain/support hair health.
Maintain/support nail health/strength/thickness.
Maintain/support bone health.
Decrease/reduce/relieve muscle cramps.
Helps decrease/reduce/relieve mild muscle spasms/twitches.
Maintain/support muscle health.
Maintain/support muscle function.
Maintain/support muscle relaxation.
Decrease/reduce/relieve muscle pain/ache/soreness.
Aid/assist/helps mind relaxation.
Decrease/reduce/relieve nervous tension/unrest.
Maintain/support general mental wellbeing.
Maintain/support nervous system health.
Maintain/support healthy sleeping patterns.
SPECIFICATIONS
Available in:

Directions: 1 or 2 capsules at a time, maximum of 3 capsules per day.
Each capsule contains:

647.25mg of magnesium citrate.
19.23mg of zinc gluconate
3.13mg of high selenium yeast
25mg of taurine
Warning:
When using Z-MAG:

Always read the label.
Follow the directions for use.
If symptoms persist, talk to your health professional.
Vitamin and/or mineral supplements should not replace a balanced diet.
This product contains selenium which is toxic in high doses. A daily dose of 150 micrograms for adults of selenium from dietary supplements should not be exceeded.
See the product's nutrition information label for safety information and considerations.

SIMILAR AVAILABLE PRODUCTS
Magnesium
The ATP range of supplements are leaders in the field.
Adding magnesium to my routine has been a game changer.
Hi David,
Thank you for sharing your experience with magnesium supplementation! We're glad to hear that adding magnesium to your routine has been a game changer for you. Magnesium is an essential mineral that is involved in over 300 bodily processes, so it's no surprise that it can have such a positive impact on your overall health and wellbeing.
We appreciate your support of our ATP range of supplements, and we look forward to continuing to provide high-quality products that meet your needs.
Happy healthy living!
GAF Team