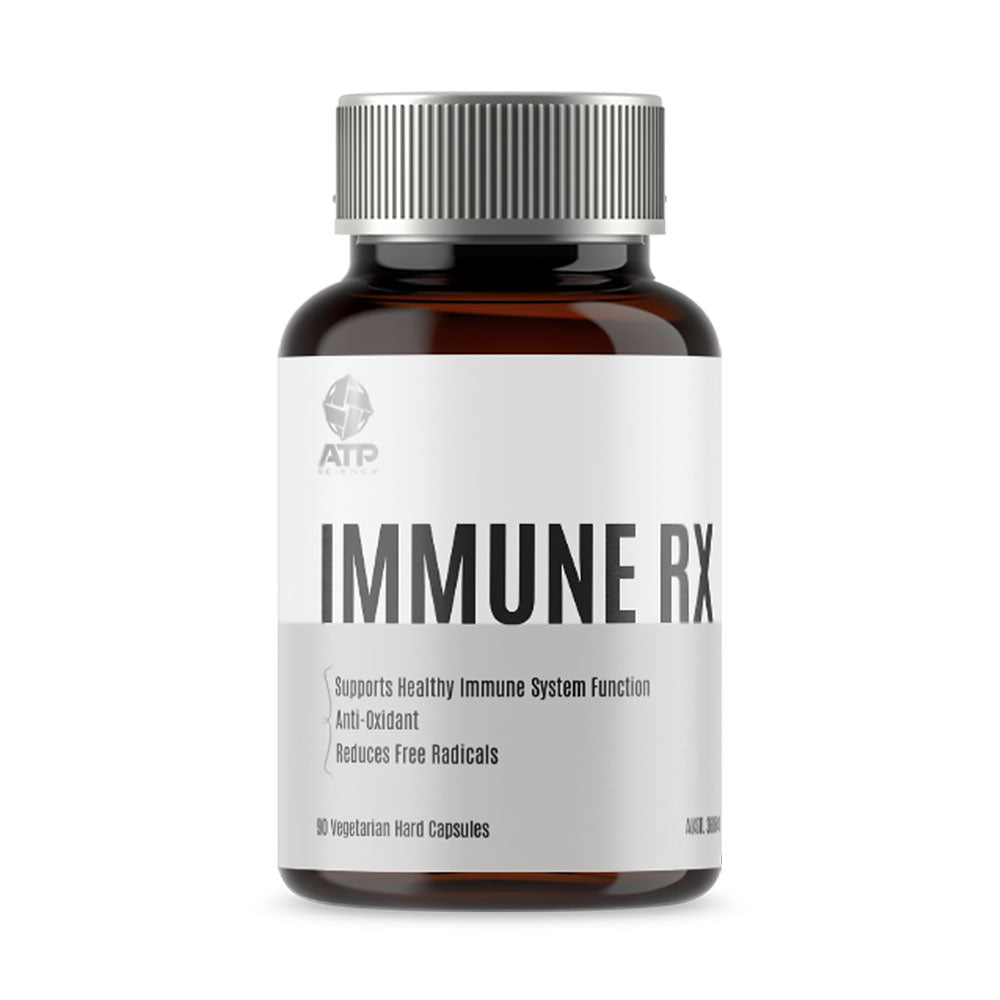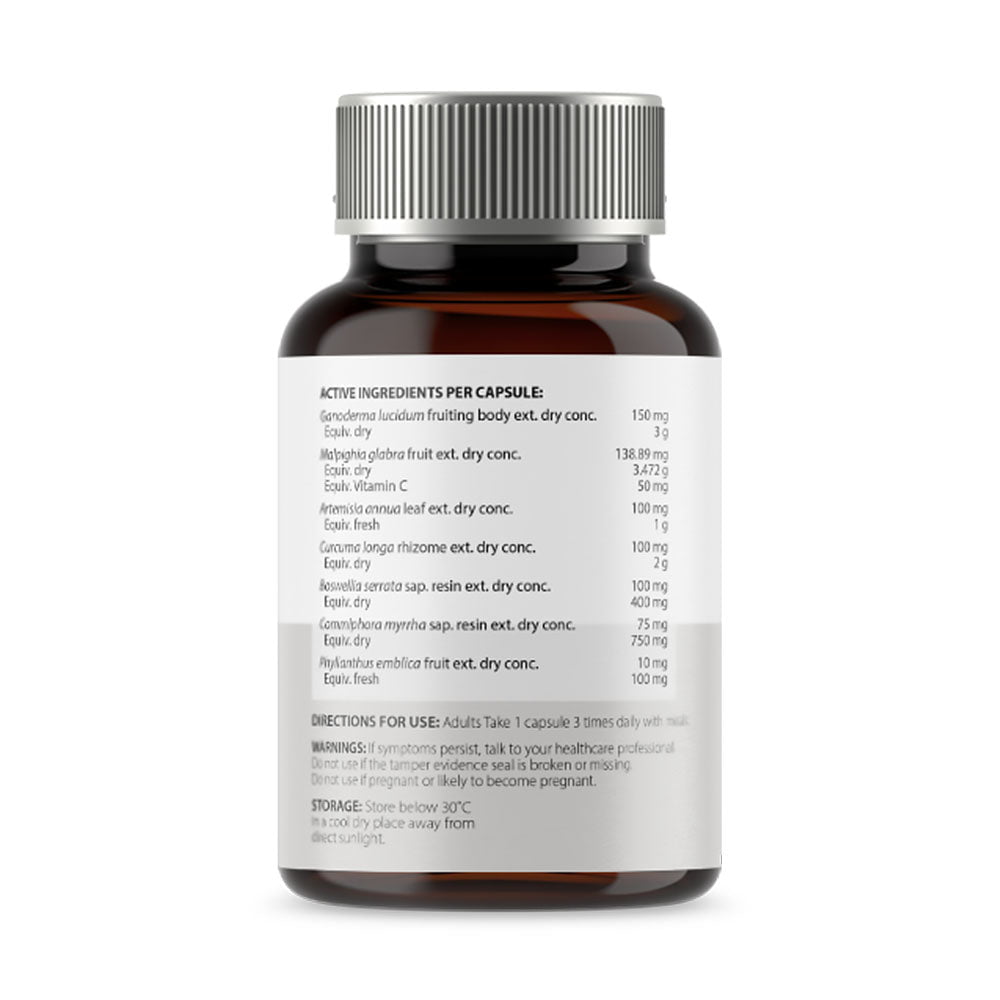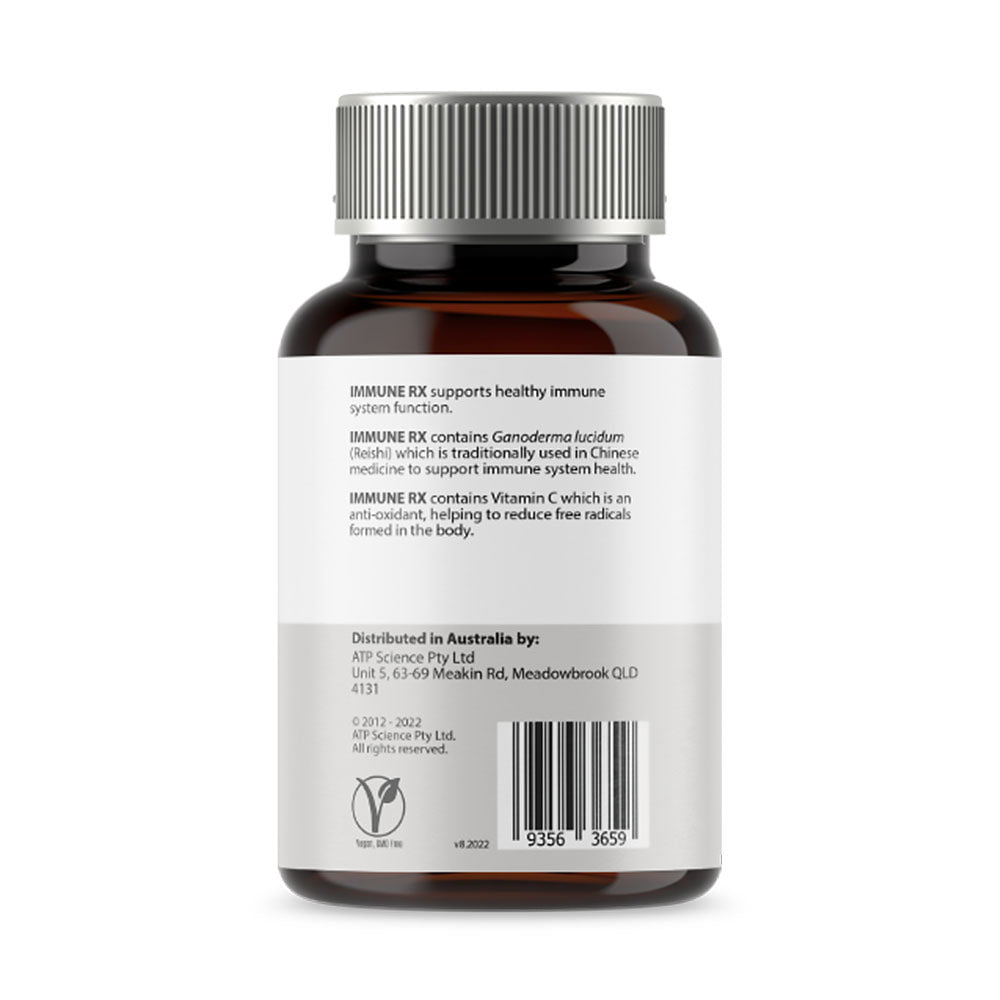 Immune RX
Boost your immune system and maintain healthy immune function with Immune RX. ATP Science's formulation is based on the synergy of ingredients, combining immune supporting herbal ingredients with antioxidants to help protect the body from free radicals and support your overall health.
---
KEY FEATURES
FIGHT THE GOOD FIGHT

With constant external and internal stressors you encounter on the daily, sometimes you need to sure up your defenses. Your immune system is constantly bombarded with environmental pollutants, processed foods, chemicals, perceived stress, and more. By prioritising your health and wellbeing with a balanced lifestyle, you help your body to fight against foreign invaders.

SPECIFICATIONS
Available in:

Directions:
Take 1 tablet 3 times daily with meals.
Warnings:

Always read the label.
Follow the directions for use.
If symptoms persist, talk to your health professional.
Do not use if pregnant or likely to become pregnant.
See the product's nutrition information label for safety information and considerations.


SIMILAR AVAILABLE PRODUCTS