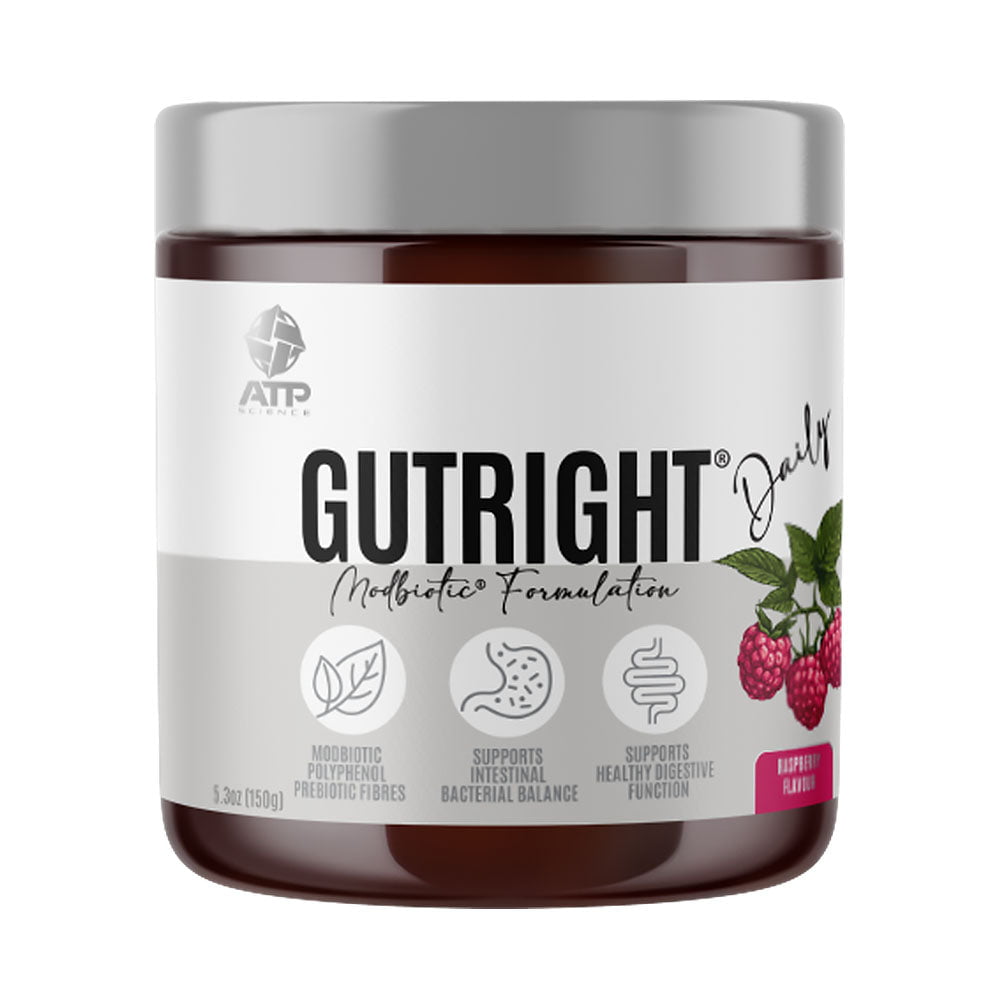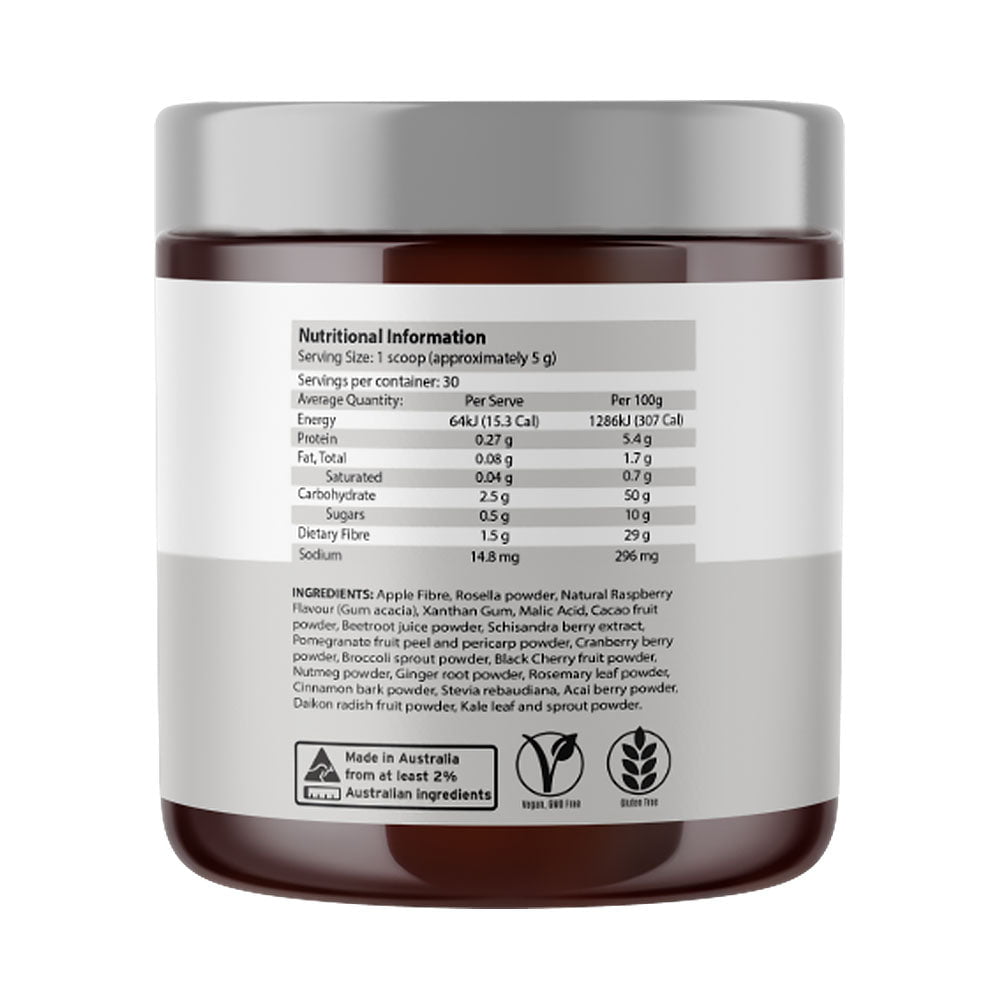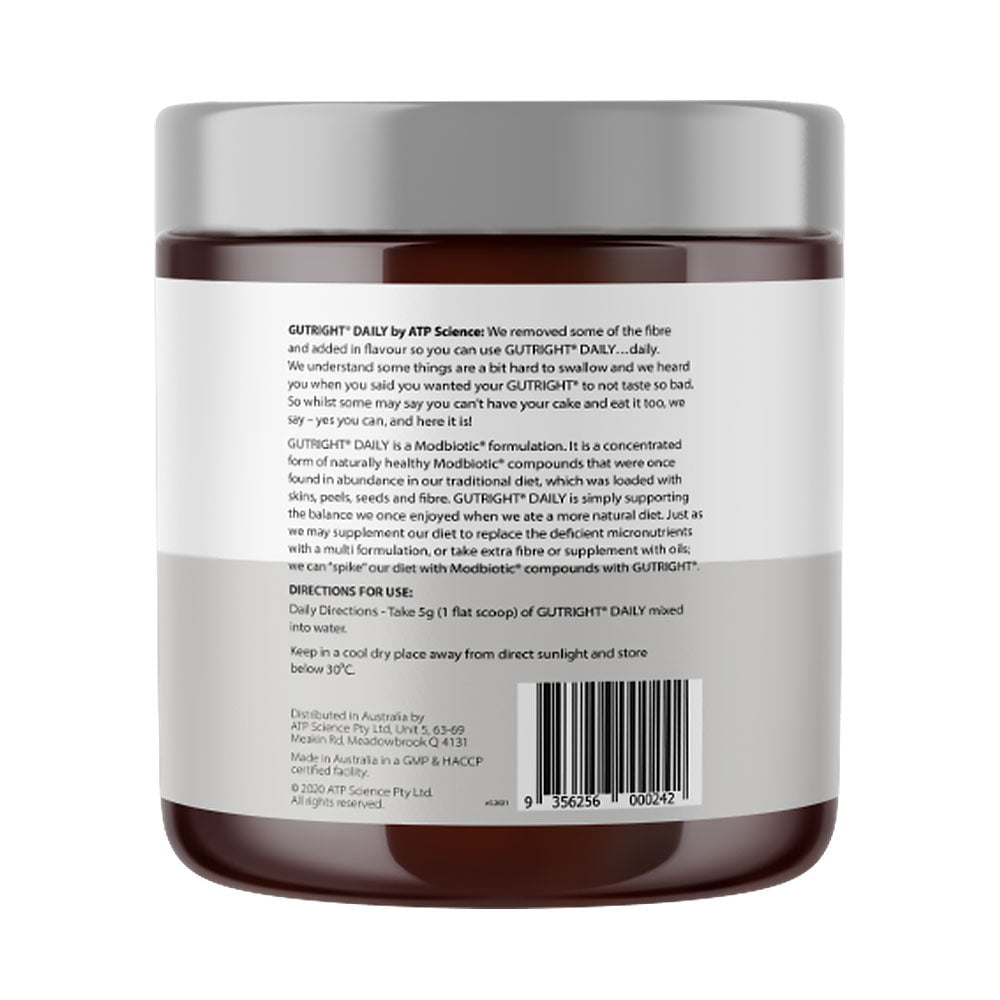 Gutright Daily
Get the gut-loving benefits of GUTRIGHT® in a delicious raspberry blend! Our gut plays a vital role in our overall health so it needs to be looked after. Combat the effects of processed food, air polution and stresses of our modern day life with GUTRIGHT® Daily. A Modbiotic® formulation made from natural polyphenols with a hint of natural flavoring, so you can take care of your gut and your taste buds.
---
KEY FEATURES
MODERN PROBLEMS REQUIRE MODERN SOLUTIONS

Combat the impact of modern food choices and preparation techniques that have reduced fibre, Modbiotic® compounds, and micronutrients in our diets. Using a combination of fruits, vegetables, spices, herbs and nuts GUTRIGHT® Daily delivers you the ultimate gut support needed for optimal health.

SPECIFICATIONS
Available in:

Features:

Supports gut health
Supports the immune system
Supports the decrease of inflammation in the body
Contains natural flavouring
Directions: Take 5g (1 flat scoop) of GUTRIGHT® Daily mixed into water.
Each scoop contains:

0.27g protein
2.5g carbohydrates
1.5g dietary fibre
14.8mg sodium
See the product's nutrition information label for safety information and considerations.

SIMILAR AVAILABLE PRODUCTS