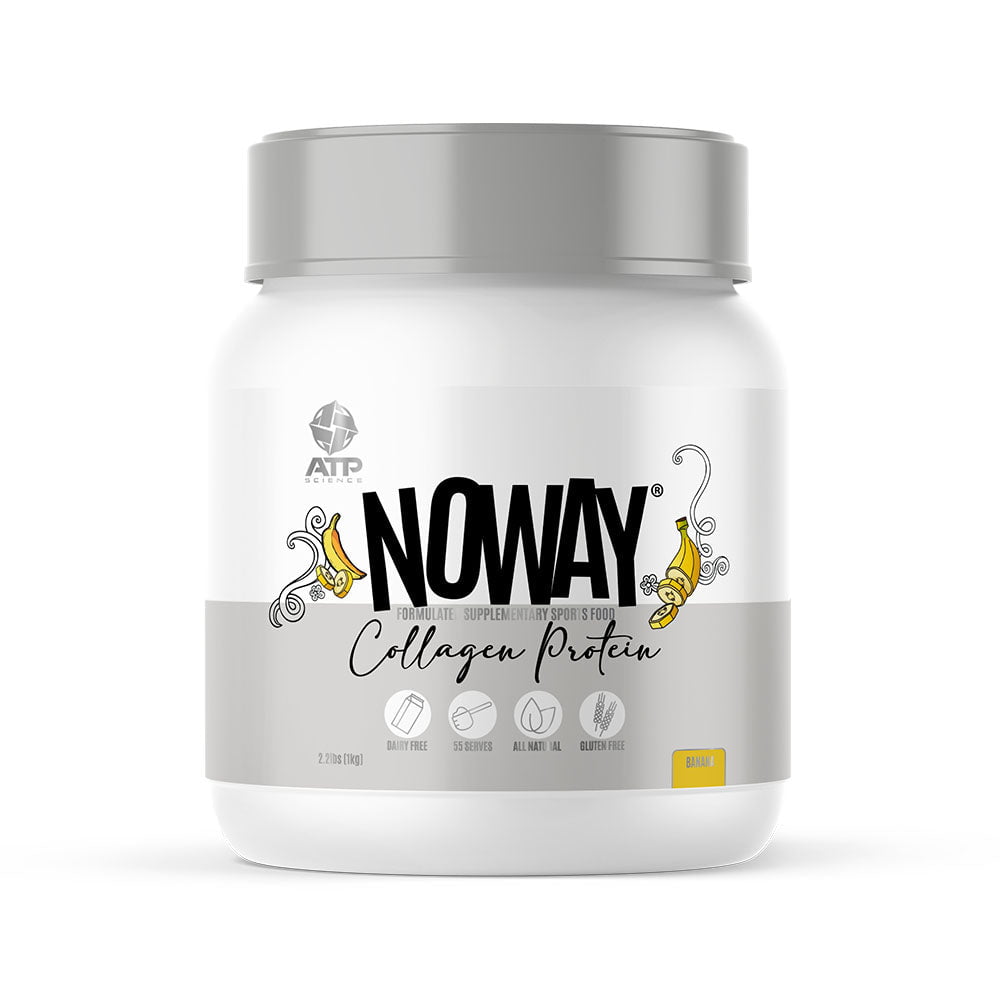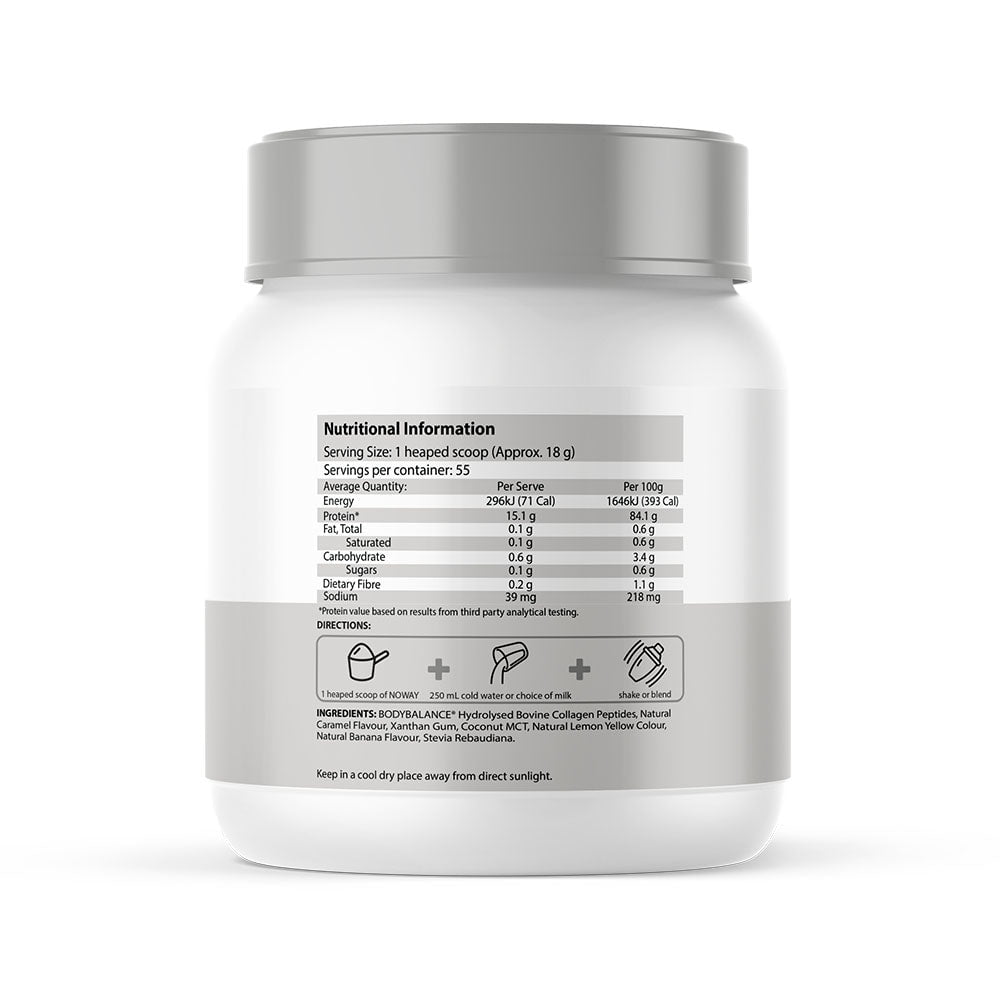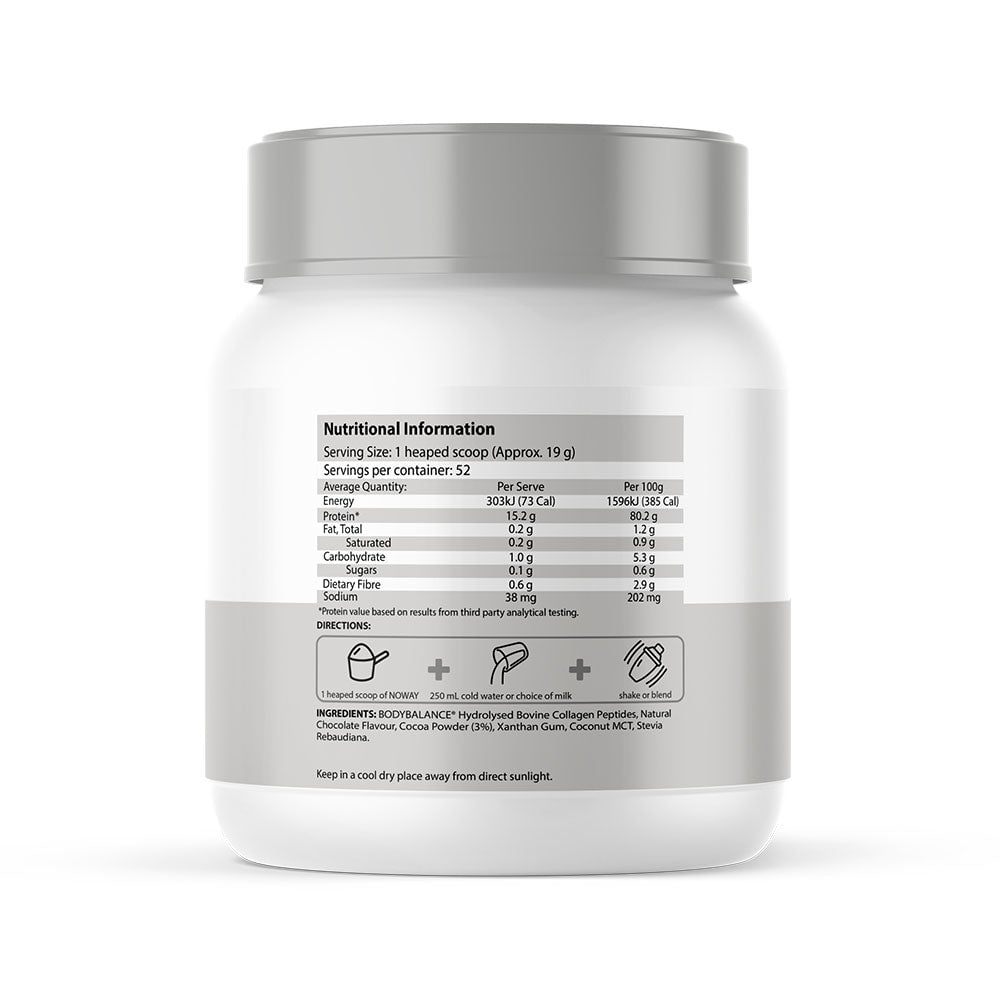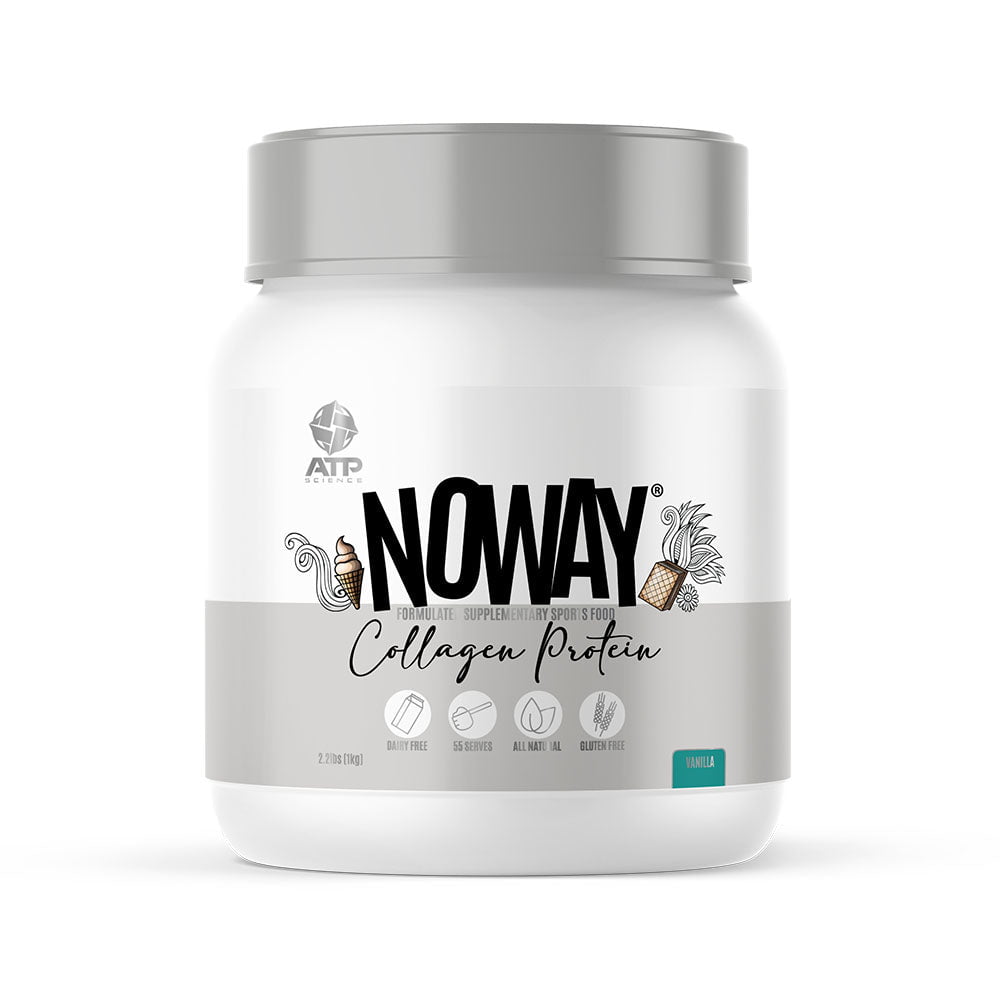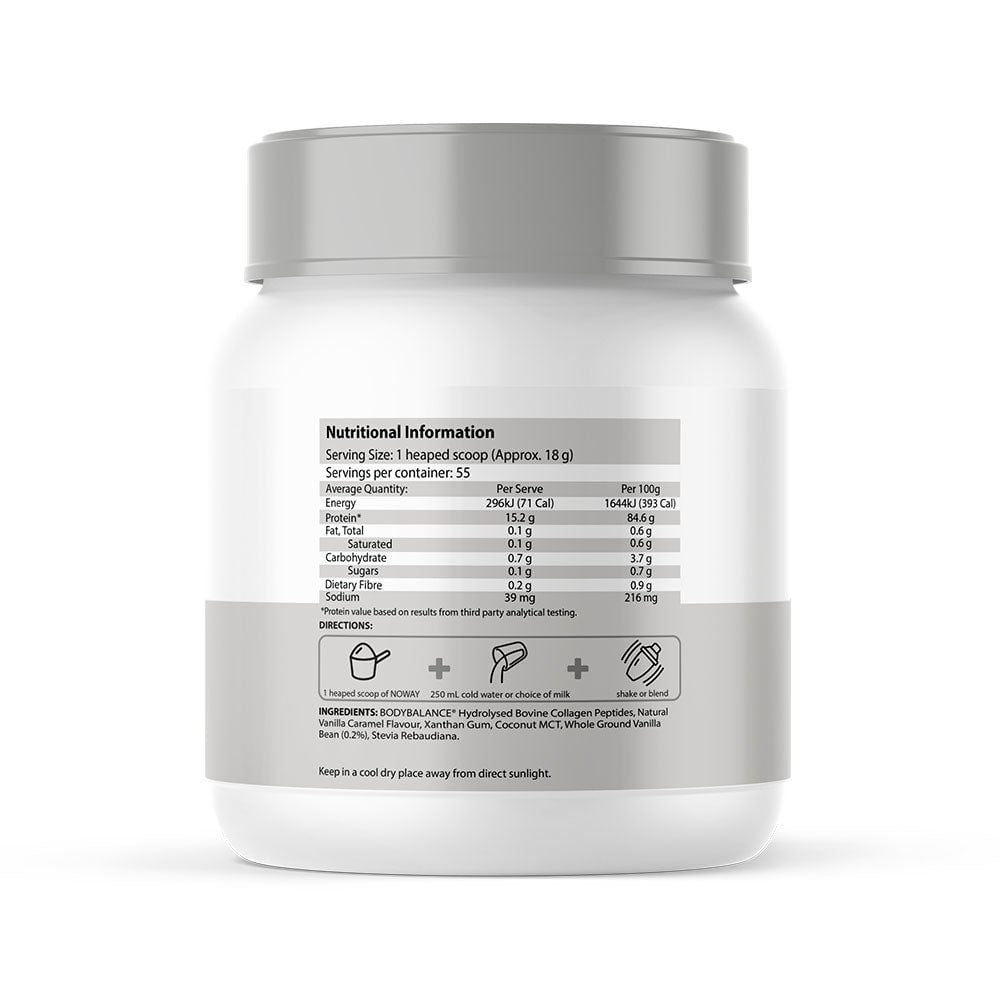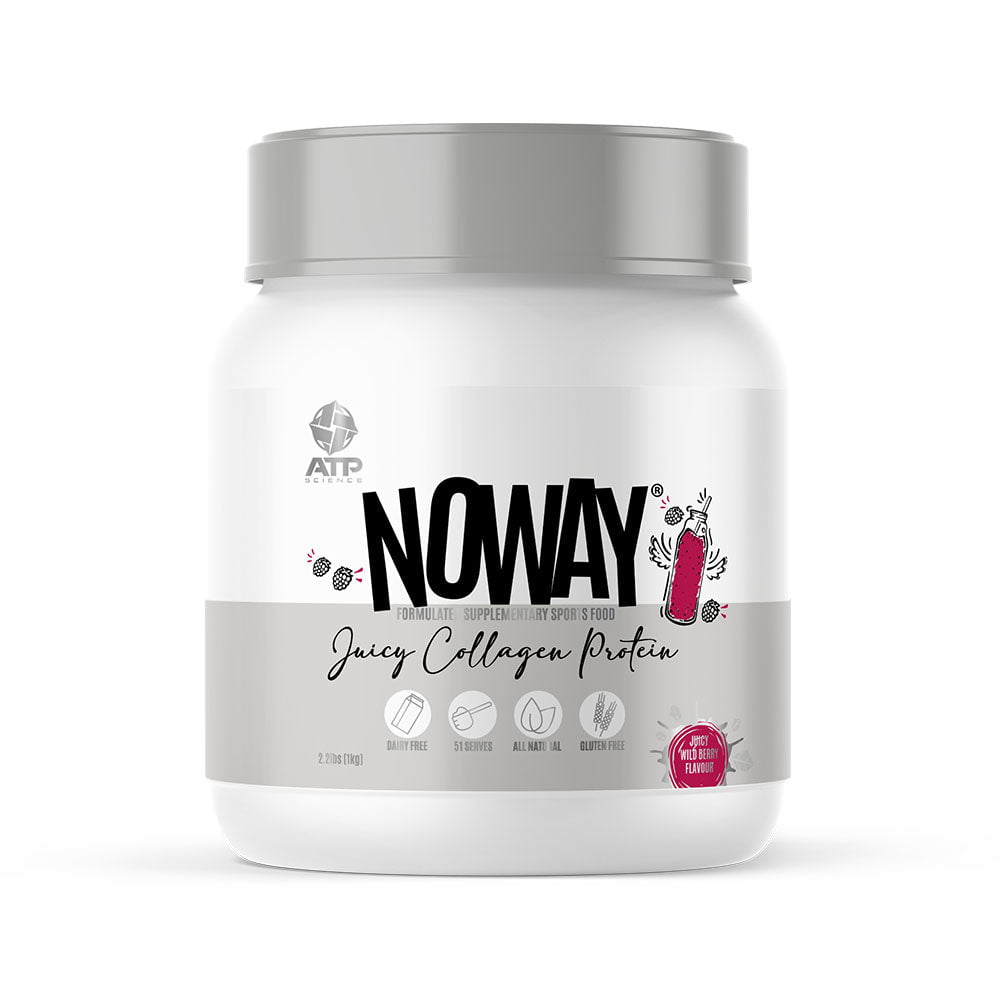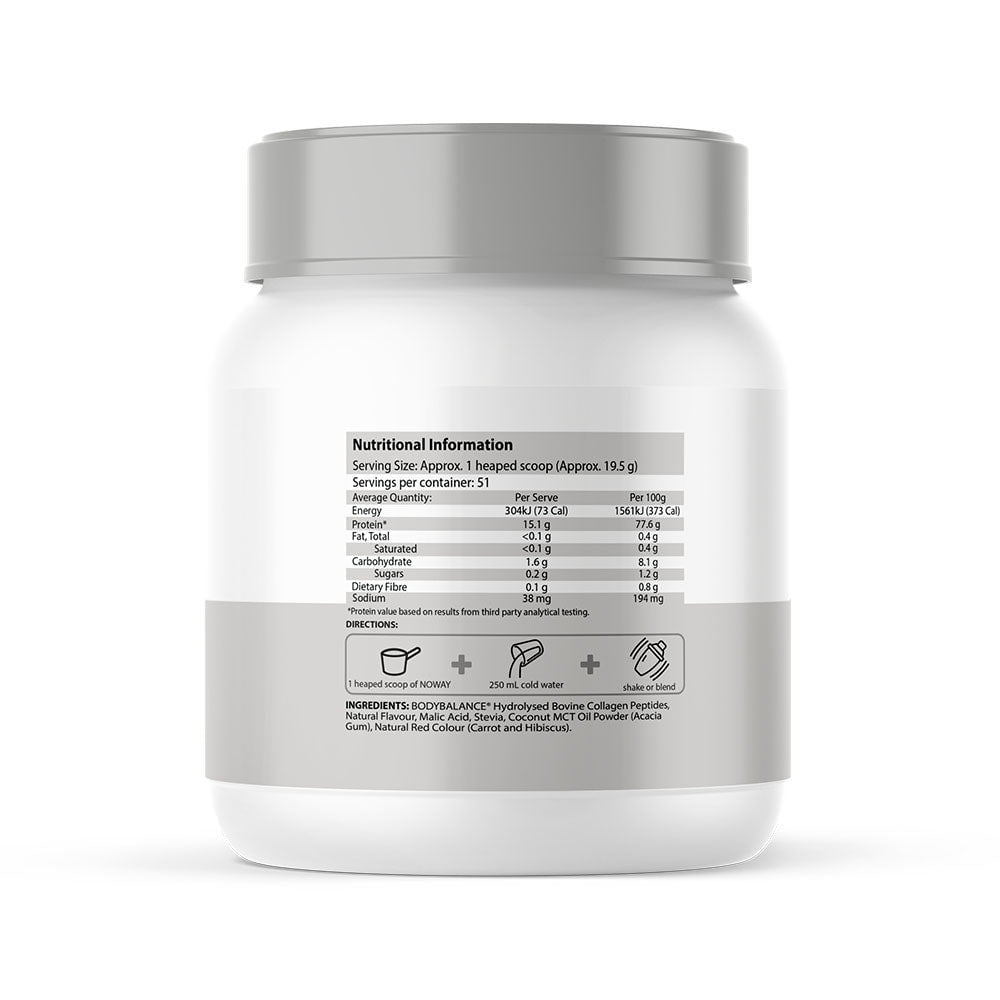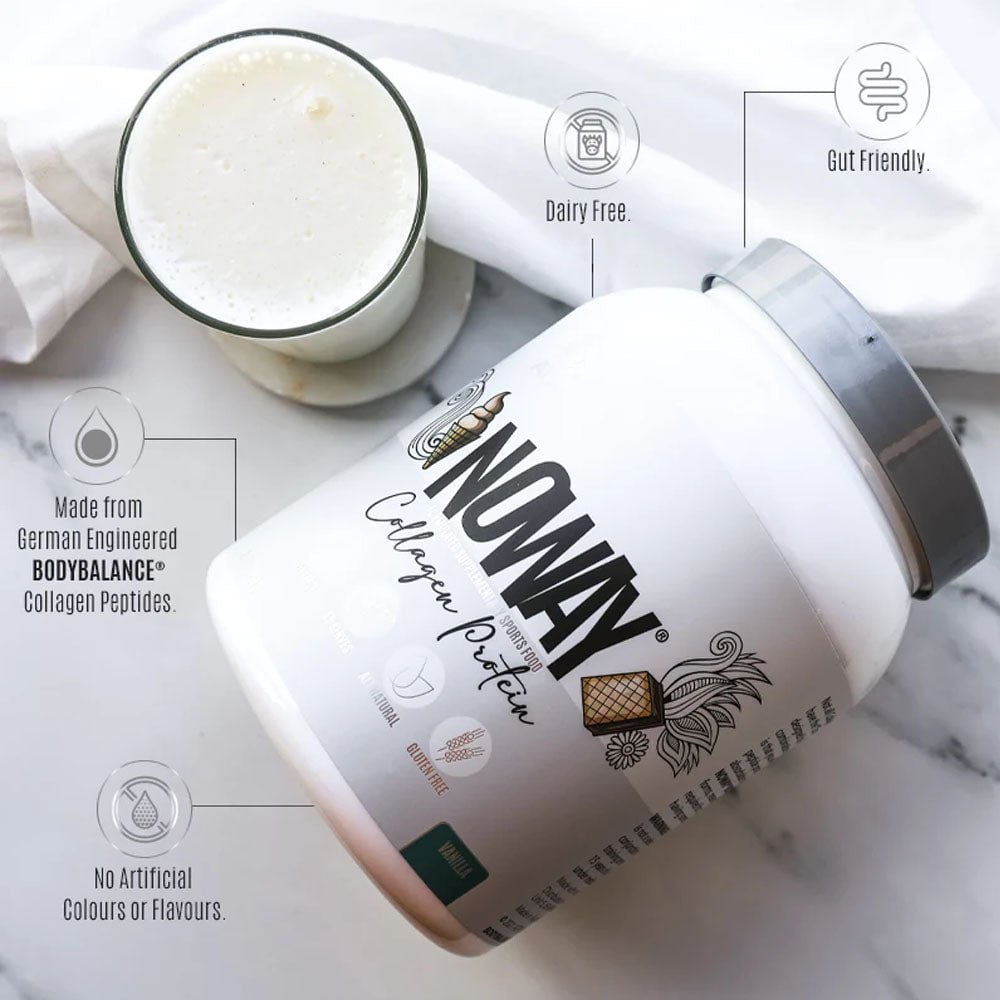 100% NOWAY HCP Protein
Get the best of both worlds with 100% Noway HCP Protein! This scientifically formulated protein powder packs a punch with a high protein content and low levels of fat and carbohydrates. Made with all-natural, non-synthetic ingredients, including collagen peptides, it teaches your body to build lean mass and contributes to muscle building. Enjoy twice the benefits compared to other proteins on the market with the combination of muscle-teaching peptides and high-quality protein. Fuel your workouts and support your fitness goals with 100% Noway HCP Protein.
---
KEY FEATURES
A SCIENTIFIC HYDROLYSED COLLAGEN PROTEIN FORMULA

Collagen makes up 1-10% of our muscle tissue, playing a crucial role in strength and proper function. This protein powder is made with hydrolysed collagen protein to not only help build lean muscle mass, but also alleviate joint pain. The unique production process uses specific acids and enzymes to recreate a digestive process and create a highly functional blend. Every batch undergoes testing to guarantee the presence and activity of specific peptides for consistent, effective results.

SPECIFICATIONS
Available in:

51 Serves - Vanilla
51 Serves - Juicy Wild Berry
51 Serves - Banana
51 Serves - Chocolate
Uses:

Enhances Fat Loss
Accelerates Recovery
Helps Improve Strength & Performance
Increases Collagen Production
Each scoop of 100% Noway HCP Protein by ATP Science has:

57 calories
15.01g of protein
0.10g of fat
0.63g of carbohydrates and 0.46g of sugar
No dairy, gluten or GMO
Directions: Take 18g of 100% Noway HCP Protein in 250ml of cold water as a daily protein supplement.

See the product's nutrition information label for safety information and considerations.

SIMILAR AVAILABLE PRODUCTS