THIS WEEK: CHRISTMAS ROULETTE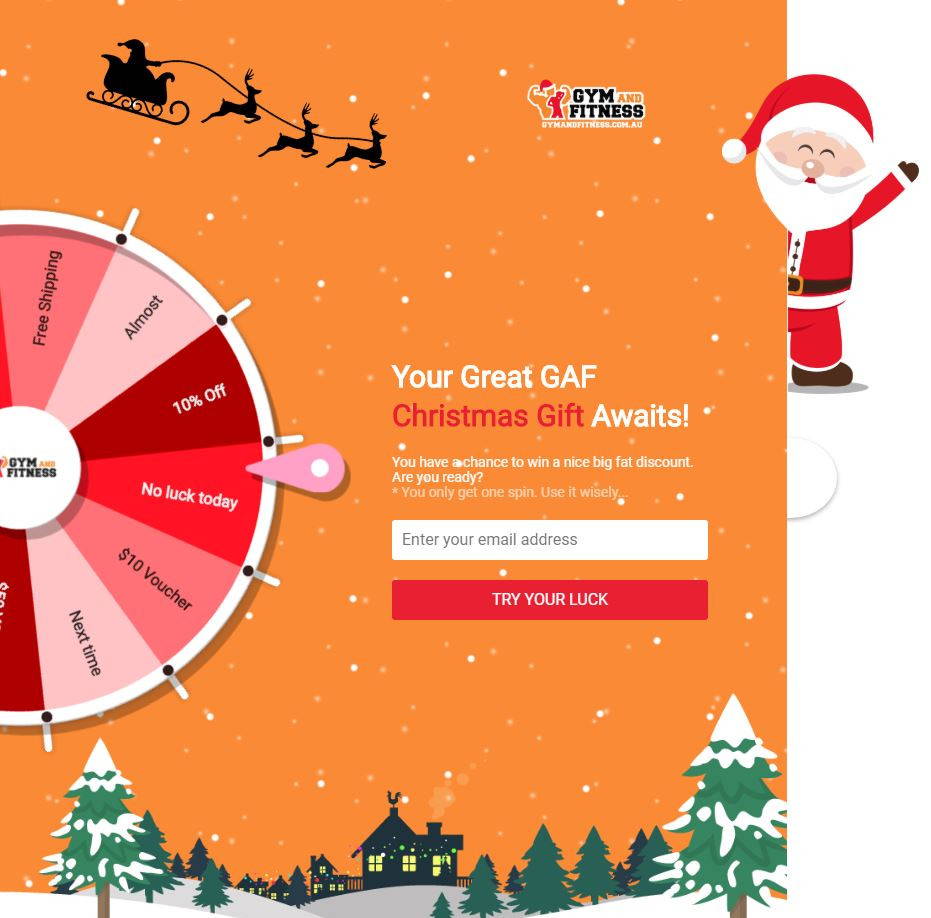 ---
Wait for the roulette wheel to pop up (you will only see it once so make it count!)
Enter your email address to ensure you're paired with your winning code at checkout*
Spin
WIN!
If you're a lucky winner, you'll have 20 minutes to use your voucher, so we hope you have something in mind!
*This will also add you to the Gym and Fitness mailing list. Besides the fact that we're not in to being sneaky, we also know that you won't regret it!
$10 coupon
10% off coupon
Free Shipping coupon
$5 coupon
5% off coupon
$50 coupon
FEEL LIKE SPREADING THE FITMAS SPIRIT?

---
Starting the 13th of December, we'll be gifting a free product with the purchase of some of our most popular gym and fitness items! Follow us on social so you don't miss out!