20 Home Gym Products You Could Own for Just $20 per Week (Interest-Free!)
Let's face it, this probably isn't the first time that you've dabbled with the idea of using a new years resolution to focus on your health & fitness. We've all been there. And whilst new year goals seem very well and good after a few vino's (or low-calorie G&T's if you're looking to get a head start), the fact of the matter is that the idea of becoming a fitter, healthier version of yourself seems to lose its shine the next morning.
To help you kick start your new year and make 2020 the year of sticking it out, we've teamed up with ZIP to offer you interest-free repayments for up to 12 months on any of our gear under $1000!
What can you get for under $1000 we hear you ask? Well, we've taken the liberty of putting together 20 gym essentials that'll help you smash your goals in 2020 - all for no more than $20/week. How's that for a new years resolution?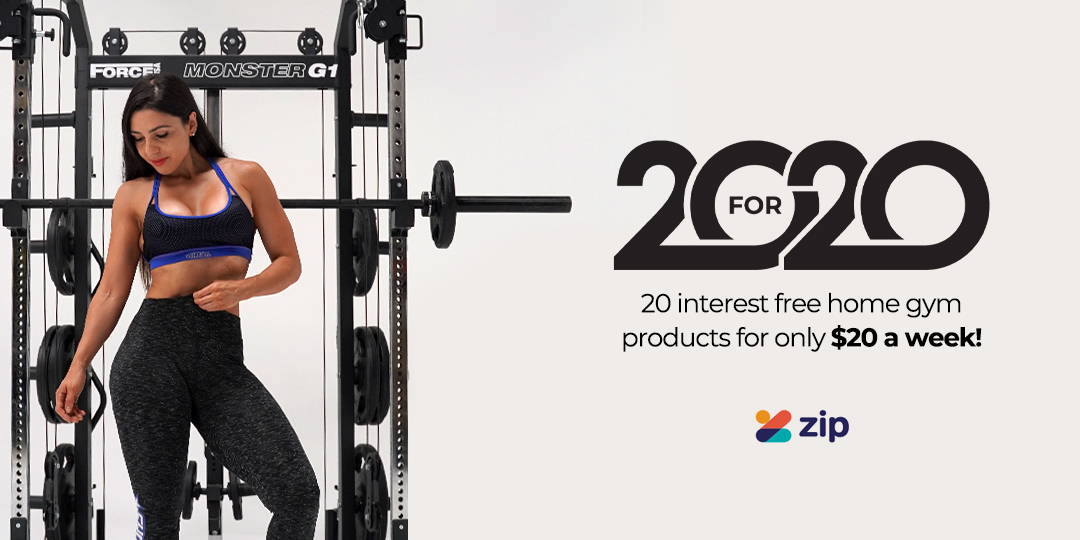 ---
Own it now and pay it off with 50 weekly interest-free repayments of $20.
---

Want to put together your own interest-free package? Get it touch with our sales specialists and let us help you build your own custom package!
---